Update from Dairy and Food Processing Division
Sept. 2, 2020 | Director Rome Aloise writes: "It goes without saying that the pandemic has dragged on for longer than any of us could have hoped. In spite of that, your union has not and will not stop advocating on your behalf. Our union's demand that essential service workers in the food supply chain be given the wages and working conditions that reflect their value has not let up since the national food supply day of action that took place in June. At Netroots Nation, a political convention for progressive activists that was held last month, The Teamsters participated in a panel that addressed the ways that workers in the food supply chain and the labor unions that represent them can institute plans that emphasizes protective measures…" Continue reading here.
Listen to the latest Teamster podcast for the latest news
Sept. 3, 2020 | Listen here to the latest edition of the Teamsters Podcast and get the latest news about the union, including its endorsement of the Biden-Harris ticket, participation in 2020 March on Washington and health and safety concerns. Featuring audio from Teamsters General President Jim Hoffa; Teamsters General Secretary-Treasurer Ken Hall; Teamsters Canada President François Laporte; Human Rights and Diversity Commission Director Marcus King; Health and Safety Department Director Lamont Byrd; and Department of Political and Legislative Action Director Christy Bailey.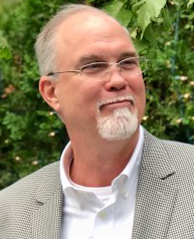 Brother Jim Harvey, 1960-2020
Sept. 14, 2020 | Local 570 mourns the loss of Brother Jim Harvey, who passed away suddenly on Sept. 3, 2020 while on the job at Toyota. The Local 570 Executive Board extends its deepest condolences to Brother Harvey's family and friends during this difficult time. Read his obituary here.
New Teamsters Podcast: Rounding Up the Vote
Sept. 23, 2020 | Listen to the latest edition of the Teamsters Podcast and hear how Pennsylvania Teamsters are using different techniques to turn out the vote this year. Plus, get a Capitol Hill update and learn from a NIOSH official how to stay safe on the job.
US Foods drivers in VA choose Teamsters Local 355
Sept. 25, 2020 | Delivery drivers at US Foods in Manassas, Virginia, who are seeking a strong voice on the job and a more secure future, have voted to join Teamsters Local 355 in Baltimore. The vote was 50-30. Voting took place in recent weeks and ballots were counted on Thursday, September 24. "We welcome the drivers in Manassas to Local 355 and we will work hard to win them a strong contract," said Denis Taylor, President of Local 355. "US Foods closed its Baltimore facility years ago shortly after losing its bid for a merger with industry leader Sysco, sending a portion of that work to the nonunion Manassas facility. So now, those drivers are once again part of the Teamster union family." There are 110 drivers in the bargaining unit. The drivers, frontline workers in the pandemic, voted Teamster to improve working conditions and their health and welfare protection. Carlos Hurtado, a leader of the group of US Foods workers who voted to form their union, never got to see the vote results. Hurtado, 44, died on September 10, 2020 after suffering a heart attack before the votes were counted on September 24. More information here and here.
Now available: The latest newsletter of "Drive Up Standards"
Sept. 25, 2020 | The latest issue of the Drive Up Standards Newsletter is here! Click on the files below to here how Teamster school bus and transit workers are adapting to the COVID-19 pandemic. View/download it here.
Find out how you can vote absentee or by mail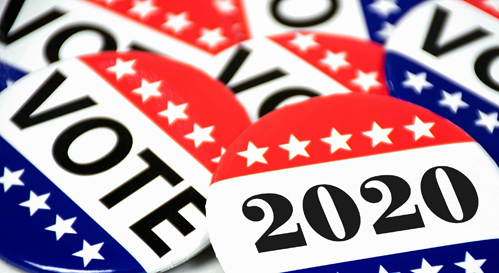 Sept. 29, 2020 | This November, Teamsters can elect leaders who will support Teamster members and our families. But it doesn't mean you need to head to the ballot box on Nov. 3. To find out how you can vote absentee or by mail in your state, and check if you are registered too, go to teamsters.org now!