Teamsters Safety & Health Update: Coronavirus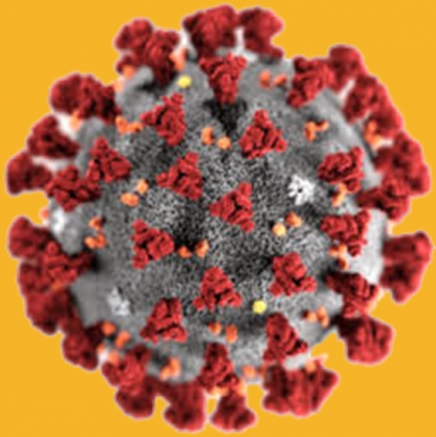 Mar. 5, 2020 | Our union issued today important Safety & Health information on the coronavirus. We encourage you to view/download the S&H Fact Sheet (link below) that provides information about what the coronavirus disease 2019 (abbreviated "COVID-19") is, why it is cause for concern, how it spreads, which workers are at increased risk, the symptoms of the disease, and much, much more. Keep in mind that this is an emerging, rapidly evolving situation. The fact sheet will be updated as needed. Download Teamsters Safety & Health Coronavirus.
Who should the Teamsters endorse in 2020?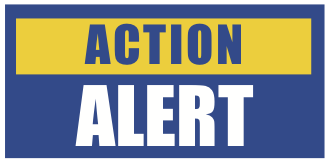 Mar. 11, 2020 | Last year our Union surveyed members to find out what issues were most important to them when choosing a candidate for President. All of the candidates were presented with our issues and told the requirements for obtaining the endorsement of the Teamsters Union. We then followed them on the campaign and got their issues on the record, which you can see here. Now, we want to know which of the candidates YOU think has earned the Teamsters' endorsement. Click here to make your voice heard no later than Monday, March 16.
American Red Cross in Need of Blood Donors
Mar. 16, 2020 | Teamsters members are critical to health care, working in hospitals, nursing homes and health care facilities, including the American Red Cross, where over 1,300 Teamsters are employed. As blood drive cancellations increase due to coronavirus concerns, healthy individuals are needed to give blood or platelets to help patients in need. The American Red Cross has reported that tens of thousands of much-need blood donations have gone uncollected as organizations and businesses that hold blood drives have temporarily closed during this pandemic… Teamsters [Note: Local 570 represents Teamster members employed at the American Red Cross in the Baltimore area.]
Md. to extend temporary unemployment benefits during coronavirus pandemic
Mar. 18, 2020 | Maryland's Senate passed emergency legislation Monday to extend temporary unemployment insurance (UI) benefits to employees who will lose their jobs due to the coronavirus pandemic. The benefits will be extended to workers who have to be quarantined or whose employers temporarily close, and also makes people eligible for benefits when they have to leave their jobs due to the risk of exposure or to care for an infected family members… Baltimore Sun Related: The DC City Council passed legislation providing relief for DC residents and workers. Read the summary here.
Teamsters are urged to patronize restaurants' curbside pickup, delivery
Mar. 19, 2020 | With more and more states ordering the closure of restaurants as coronavirus continues to spread across the United States, our members working at broadline food distributors are facing severe economic hardship. However, many restaurants are offering curbside pickup or delivery service to customers, and we urge Teamsters and others to patronize the restaurants offering these alternatives. "Our members at Sysco/Sygma, US Foods/FSA, PFG/Reinhart, and other companies keep these restaurants operating daily, and the closures are already having an impact on their livelihoods," said Steve Vairma, Director of the Teamsters Warehouse Division. "By using the curbside pickup or delivery services, where available, it will help not only the restaurants get through this crisis but also our members… Teamsters
A message to Warehouse Teamsters from Division Director Steve Varma
Mar. 20, 2020 | As one of the largest divisions in the Teamsters Union, the Warehouse Division has been working with our local unions in the Grocery and Broadline industries during the coronavirus outbreak. In a number of states. restaurants and schools have been closed affecting our members in the Broadline Industry and putting even more pressure on the Grocery Distributors and our members to meet the demands of the public. We have and are working with Kroger, Albertsons, US Foods and Sysco to develop a plan to utilize our members facing layoffs in the Broadline Industry, to keep them working with as little disruption as we can. Our discussions are centered around co-sharing the displaced workers… Teamsters
Coronavirus Update: Resources to help everyone
Mar. 21, 2020 | Listen to a special episode of Teamster Nation Podcast addressing the coronavirus outbreak, where Teamster staff lets members know what they are doing to help members stem both illness and economic loss, and more.
Gov. Hogan announces closure of non-essential businesses
Mar. 23, 2020 | Maryland Gov. Larry Hogan announced Monday he was ordering closed all non-essential businesses in the state, including retail stores that had been allowed to remain open. Hogan said the additional step was necessary to "slow the spread of COVID-19 in Maryland." The order, which takes effect at 5 p.m. today, does not include essential or critical industries as defined by the federal government: health care, law enforcement, emergency workers, food, energy, water, transportation, public works, communications, government, critical manufacturing, financial services, chemicals, and defense. Liquor stores are exempted from the order… Baltimore Sun
Republic Services: Reinstate employee Greg Dowis NOW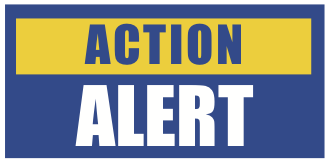 Mar. 25, 2020 | Republic Services, a $10 billion trash, and landfill corporation, suspended longtime employee Greg Dowis for speaking out for worker safety during the coronavirus pandemic. Greg is married, has a son serving in the US Army, and has 2 grandchildren. He is just looking to protect his family and community. Please sign this petition to demand that Republic reinstate Greg NOW!
Scholarship deadline EXTENDED to April 14
Mar. 26, 2020 | Due to the national emergency, the deadline for applications for the James R. Hoffa Memorial Scholarship Fund has been extended to April 14. Please see the Fund's website for details on how to apply.
Enforcement notice on expiring CDLs *
Mar. 26, 2020 | FMCSA grants, until June 30, 2020, a waiver from certain regulations applicable to interstate and intrastate commercial driver's license and commercial learner's permit holders and to other interstate drivers operating commercial motor vehicles. You can find the Enforcement Notice here. * For additional information, see the Teamsters CDL Drivers Coronavirus Factsheet
Coronavirus Update: Resources to help everyone
Mar. 27, 2020 | Listen to the latest Teamster Nation Podcast dealing with the coronavirus epidemic; get the latest health, safety, and legislative news. Plus get updates from the heads of the Package and Convention, Trade Show and Casino divisions.
Update from the Building Material & Construction Trade Division
Mar. 31, 2020 | Most construction projects are still ongoing with measures in place to help protect the workers such as thorough cleaning of turnstiles and handrails. All pipeline construction training courses are being postponed until later this year. Please check here for more information.