Amazon Drivers Join Teamsters Union, Reach Agreement in Historic Victory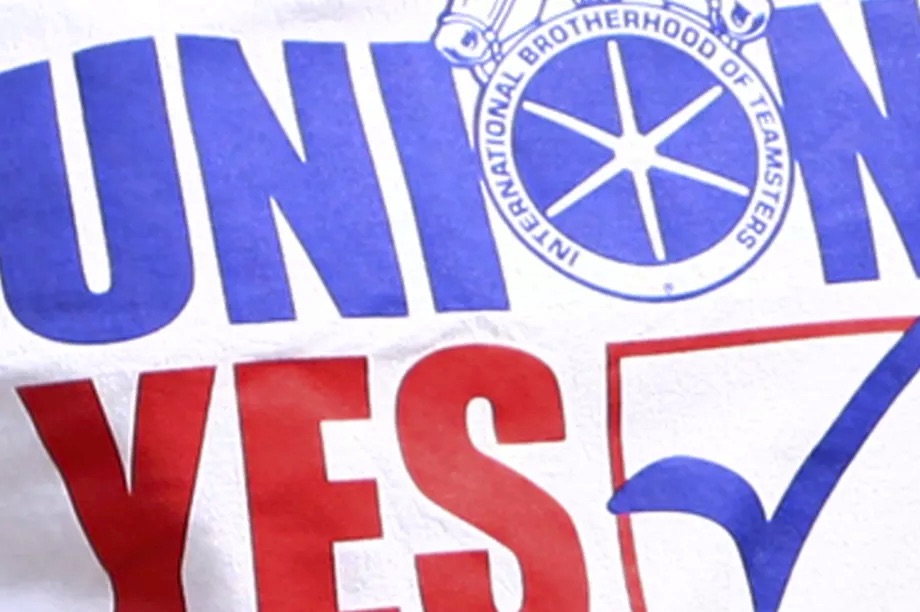 Apr. 24, 2023 | ORGANIZING | In a historic first, Amazon drivers and dispatchers in Palmdale, Calif., have joined the International Brotherhood of Teamsters and reached a strong tentative agreement containing a multitude of workplace improvements. The 84 workers won neutrality and voluntary union recognition to join Local 396 in Los Angeles. "Amazon delivery drivers at DAX8 have made history by organizing their union with Teamsters Local 396 to demand dignity and respect at work," said Victor Mineros, Secretary-Treasurer of Teamsters Local 396. "I commend these workers for their courage to take on this greedy multibillion-dollar corporation. We are confident this will lead other Amazon workers nationwide to organize with the Teamsters." Teamsters Related: A group of Amazon drivers just joined one of the biggest unions in the U.S.
---
MOM's Organic Market Employees Want Customers Looped In On Union Efforts
Apr. 30, 2023 | CONTRACT NEGOTIATIONS | MOM's Organic Market employees in Hampden and Timonium, who unionized last year, want to pull back the curtain on their fight for a contract with the company by hosting T-shirt rallies this weekend.
Union supporters hope the T-shirts, calling for livable wages and job security, bring awareness to customers and gain their support. They'd also like to see it pay off at the bargaining table and expedite negotiations, which some say are going slowly. Timonium employees are holding their rally on Saturday from 11 a.m. to 5 p.m. and Hampden's is on Sunday from 11 a.m. to 5 p.m.
Employees and supporters rotated in and out of the Timonium store gradually Saturday afternoon, wearing black T-shirts with yellow letters. They then scattered throughout the parking lot on West Ridgely Road and handed out informational flyers to customers. Some customers even agreed to wear blue-and-white stickers proclaiming "Be a voice, not an echo" and to support the union.
"They try to act like a company that values workers, and they just don't," said Kelsey Oppenheimer, a part-time MOM's employee in Hampden.
Oppenheimer, who is also on the negotiation committee, said not much has been accomplished in the months since workers voted to unionize in August. Timonium unionized in November. She thinks the slowness is a union-busting strategy. Employees at both locations said they offered to negotiate a contract jointly, but the company turned it down and pursued separate bargaining sessions.
Scott Nash, the founder and CEO of MOM's Organic Market, said the company is doing its homework and complying with the required meetings each month.
"It just takes a long time, and I don't think employees knew about that beforehand," he said.
Nash was slightly surprised when stores decided to unionize, he said, because "the pay benefits are so good and the culture is so strong." On the other hand, he added, it was a year of a lot of union activity in the news media and unionizing was more of "a social movement."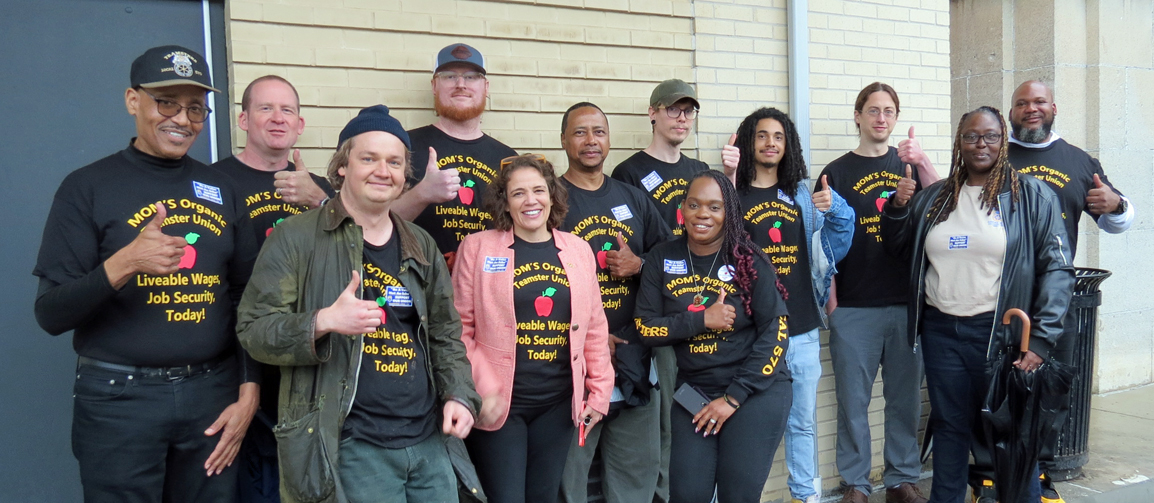 Throughout the Baltimore region, workers at Towson's Apple store, Starbucks, Walters Art Museum, MICA, and libraries have pushed to organize. The MOM's location in College Park also voted to unionize in December with United Food and Commercial Workers Local 400. Labor organizers, workers and experts previously told The Baltimore Banner that the COVID-19 pandemic and the growing wealth gap catalyzed collective bargaining.
Katya Meekins said she's been shopping at MOM's ever since it opened and loves the employees, who always look and seem happy. She was unaware that employees unionized, but said that "I think they should do it" when she learned what they were fighting for.
Joe Mowell, a Timonium MOM's employee, said workers have kept up their end of the bargain, especially since they never stopped working throughout the pandemic. He said he's never felt like he had a voice at the company or could stand up for what was right because employees are at-will. Mowell said he thinks store-level employees are being left behind and exploited as the company continues to grow and boasts its progressive values. Headquartered in Rockville, Maryland, MOM's has more than 20 stores throughout six states and Washington, D.C.
"We don't wanna be losing money every year working at MOM's because inflation is greater than what we are making," Mowell said.
Timonium and Hampden staff are represented by Teamsters Local 570. Moe Jackson, the union's vice president, said he tries to explain to workers that negotiations are a process, but he understands the frustration. He didn't want to disclose specifics about how things have gone at the bargaining table, but he said they do "have an end game."
Natalia De Oliveira, who works at the Hampden location and is on the negotiation committee, said employees want customers to know that the company isn't aligning with the values it preaches. It's not uncommon to see signs in stores that emphasize kindness, gratitude, and helping others.
James Carothers, an avid MOM's shopper since 2005, said the Timonium store employees treat him like family, and when he learned they were unionizing, he wrote Nash an email explaining that they deserve to make a living wage.
"I'm not against Scott making a profit. What I am against is him not sharing it with the people that help him make that profit," Carothers said. The retired Baltimore County music teacher said he's "lost so many friends" at the store who went on to find work elsewhere.
De Oliveira explained that workers do not get paid holidays and the current pay structure is "a mess." Right now, she said, it is unclear what leads to a merit pay increase or raise. The MOM's website lists pay for hourly team members between $15 and $22 based on experience, but the unions are calling for a better wage review structure. De Oliveira said employees continue to see "good people and good workers being refused good wages."
She added: "We are unionizing because MOM's has the potential to be a place where we can work full-time and draw a true livelihood from. MOM's can become a job that treats us with dignity and respect in the workplace."
This article was originally published in The Baltimore Banner.
Teamsters Local 570 photos.
---
Teamsters Salute Health Care Workers During National Nurses Week
Apr. 30, 2023 | TEAMSTER NEWS | As a union that represents virtually every profession in the healthcare industry, the Teamsters are proud to celebrate National Nurses Week, which runs from May 6-12, and all healthcare workers during National Hospital Week, which runs from May 7-13.
The following is a statement from Jason Lopes, Teamsters Health Care Director:
"Healthcare workers are the backbone of each and every community across the world. Day in and day out, these essential workers provide critical, life-saving care for patients. Their selflessness and dedication are inspiring, and they must be protected at all costs.
"The Teamsters Union is honored to represent more than 35,000 health care workers across North America. We are deeply committed to ensuring that healthcare workers are fully protected and compensated fairly for their important work.
"During the COVID-19 pandemic, Teamster nurses and hospital workers put their livelihoods on the line to keep patients and communities safe. While facing adversity and a deadly virus, healthcare workers never wavered in their commitment to helping patients. It is hard to overstate how grateful the Teamsters Union is for the bravery of these workers, and we cannot thank them enough.
"The Teamsters Union is pleased to salute Teamster nurses and health care workers this week and throughout the year for their sacrifices and dedication."
Pictured: Teamsters Local 332 nurses