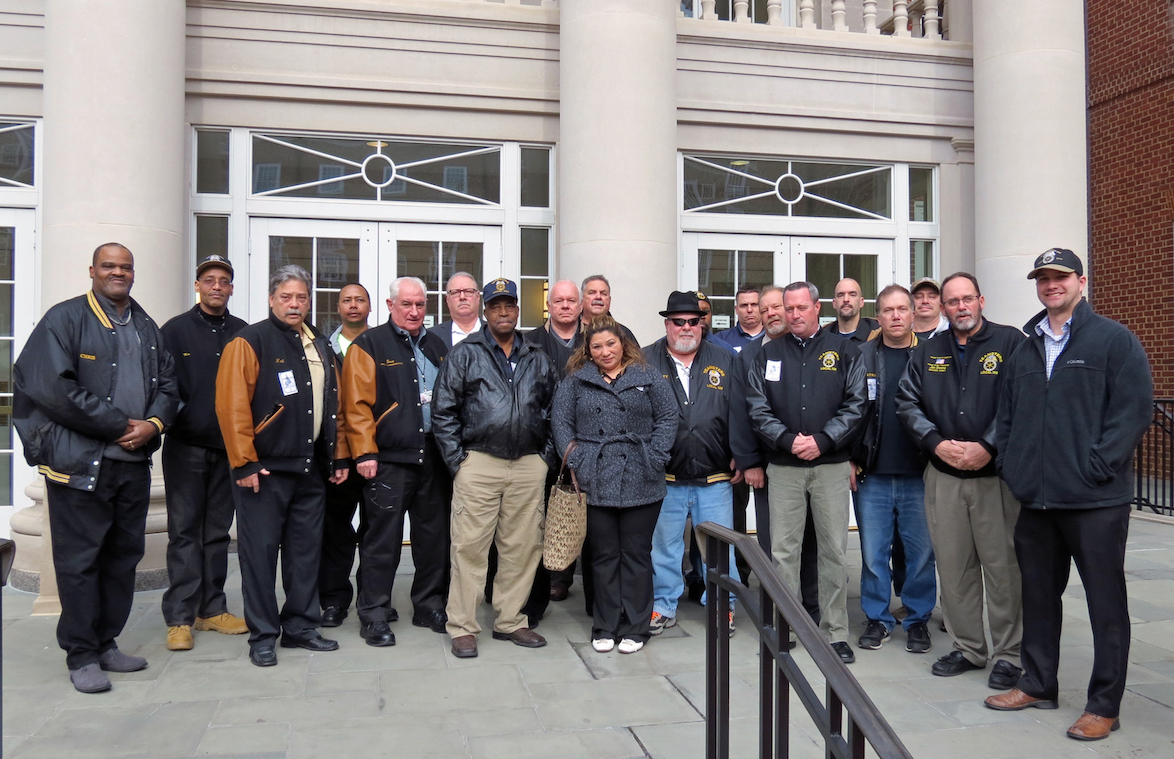 ANNAPOLIS, MD – (L-R) Chris Greene, LU355; Moe Jackson, LU570; Neil Dixon, LU570; Kevin Davidson, LU570; Dave Belisle, LU355; Denis Taylor, LU355; Flanders Flowers, LU355; Dan Taylor, LU355; Chip Elgert, LU355; Marisol Young, LU570; Joe Smith, LU355; (hidden); Mark Garey, LU355; Ed Mulford, LU355; Eric Wood, LU355; Don Hamre, Local 355; Pat O'Toole, LU355; Lance Miller, ­­­LU355; Jim Deene, LU355; and J.R. McClung, LU570. Not pictured: Rich Brown, LU570.
Md. House Labor And Employment Committee kills proposed RTW legislation
Apr. 3, 2017 | Anti-union lawmakers introduced right-to-work legislation January 30, 2017, in the State's House of Delegates. At a February 14 Labor and Employment Committee hearing on the bill, Local 355 and Local 570 union members (pictured) and other unions and working families' supporters packed the House chamber in Annapolis to oppose the anti-worker legislation. A USW representative said the notion that RTW creates economic growth is false, rather it's sole objective is to weaken unions and attack wages. Delegate Donna Edwards denounced the bill. "This bill is dressed up in a feel-good slogan but it is pro-employer." The committee issued an unfavorable report, effectively killing the companion bill in the State Senate.
Teamsters: 'Buy American and Hire American' Executive Order benefits U.S. jobs, production
Apr. 18, 2017 | The Teamsters support today's signing of the 'Buy American and Hire American' Executive Order by President Donald Trump. The initiatives that promote American workers and investment in domestic products will help the country take a positive step toward a stronger economy. The order routines federal procurement policies that will focus on utilizing goods, products, and materials produced in the United States. It directs federal agencies to minimize the use of waivers and exemptions that allow them to bypass the Buy America laws that encourage the use of American-made products. Read more at cnn.com
Budweiser delivery Teamsters strike shuts down Long Island distribution
Apr. 25, 2017 | Teamsters who deliver, sell, and merchandise Budweiser, Heineken, and other beer products to Nassau and Suffolk Counties will be on strike starting Monday, Teamsters Local 812 announced today. The over 100 drivers and warehousemen, who work for Clare Rose, a private beer distribution company, voted down management's "final offer" Friday, which would have imposed 30% wage cuts and ended the drivers' pension. teamstersnyc
Tell Congress to repeal the 40% excise tax on worker's health benefits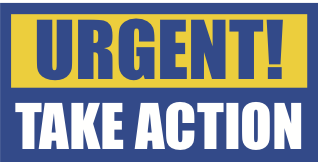 Apr. 27, 2017 | Last month, the Republicans in Congress tried to garner support for the American Health Care Act (AHCA). This bill was an attempt to repeal and replace the Patient Protection and Affordable Care Act (ACA), and it was withdrawn because there were not enough votes to pass the legislation. The Republican caucus has not given up and is now trying to attach an amendment from Rep. Tom MacArthur (R-NJ) to the bill so that it has the necessary votes to pass in the House. The MacArthur amendment does nothing to mitigate the original Teamster concerns with the legislation. Take action! The Teamsters have long opposed any attempt to tax employer-provided health care benefits and were successful in helping to delay the 40% excise tax on comprehensive insurance plans… Members Only