Local and National Union News
Teamster Podcast: United in power at Unity
May 22, 2019 | Listen to the latest episode of the Teamster Nation Podcast and hear how the union united for power at its annual Unity Conference in May, plus its plans for greater wins in the workplace and at the ballot box.
Hoffa on trade with China: "They're keeping us out"
May 16, 2019 | Hoffa discusses the impact of President Trump's tariffs, and what should be done to get tough with China on trade, during interviews with Ali Velsh of MSNBC and Judy Woodruff of PBS NewsHour… Teamsters
Monthly membership meetings suspended for the summer months
May 13, 2019 | Local Union members attending yesterday's monthly membership meeting approved a motion to suspend the monthly meetings for the summer. The action follows a long tradition that recognizes members and their families are away on vacation most often during the summer months. Our next general membership meeting will be held Sunday, September 8, 2019, at the Local 570 Union Hall.
Older news stories can be found at Local News
| | | |
| --- | --- | --- |
| | | |
| | | |
| | | |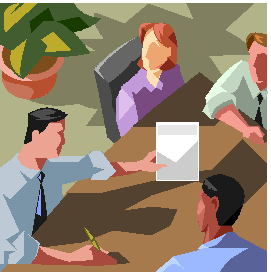 May 23, 2019 |

COLLECTIVE BARGAINING

| The United States labor market is as strong as ever: A near-record low 3.6% of Americans are unemployed -- giving workers an edge in negotiations with their employers. The economy added more than 250,000 jobs in April and nearly 200,0000 jobs in March. That has restaurants, manufacturers and other businesses across the country reporting difficulties recruiting and retaining workers who find themselves in a position to seek more pay, ask for better benefits perhaps gain increased flexibility on the job… CBS News
May 21, 2019 | ELECTION 2020 | During the past three decades, a running question raised by union activists about Democratic candidates for president has been, "Did s/he use the 'U' word?" Meaning, did the candidate even mention unions? Unless they were speaking to a union audience, the answer was usually "no" … But, lo and behold, something very different is happening thus far in the 2020 campaign. Democratic candidates are not only courting union support, but also meeting with union members across the country, attending forums exclusively focused on workers' rights, and using many platforms—including social media—to aggressively trumpet the need to allow more workers access to unions… The American Prospect Related: 2020 Democrats' battle for union support, explained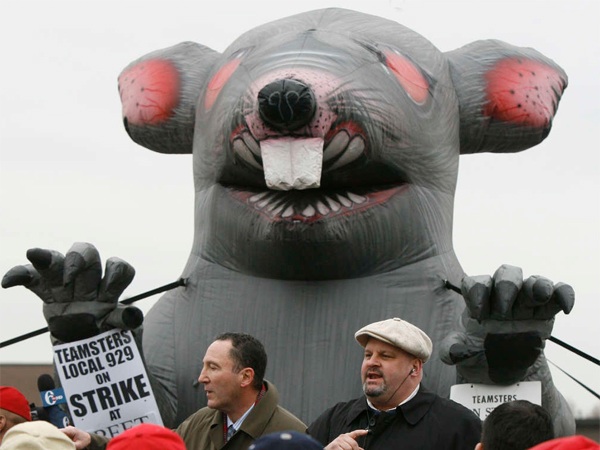 May 20, 2019 |

WORKERS' RIGHTS

| … a range of new threats to union protections is being met with large-scale protests and grassroots organizing, from picketing school teachers to striking ride-share drivers. But as battles over union rights transpire at the local and federal levels, an unexpected figure has come into focus: a giant inflatable rodent… Now, the NLRB, which governs the private sector, is trying to limit Scabby's use as part of a wave of anti-union decisions by business-friendly Republican members. As the decision over Scabby and other union practices play out, looking at the rat's history reveals how the NLRB and labor law has always been enmeshed with partisan politics… Working In These Times
May 20, 2019 |

U.S. LABOR UNIONS

| […] Unions help to reduce inequality by pushing for higher pay for typical workers, greater restraints on executive pay and increased taxes on the rich. Another study found that a 10% increase in the percentage of unionized workers in a US community is associated with a 3% to 4.5% increase in the income of all the area's children — partly because unions push for better schools and a higher minimum wage… CNN