Local and National Union News
American Red Cross contract ratified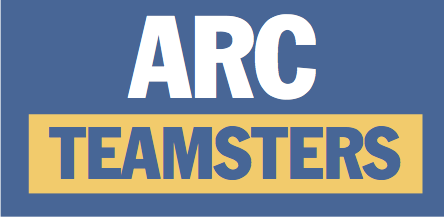 Nov. 12, 2018 | A new national addendum has been approved by Teamster members working at American Red Cross, with over 91 percent voting to ratify. The three-year agreement was the result of several months of negotiations between the Teamsters, other labor unions in the Coalition of Unions and American Red Cross. The addendum will go into effect once the Coalition meets the ratification threshold established in the parties' ground rules agreement. Key victories in the national addendum for workers include improved health care benefits; 8.25 percent wage increases over the course of the contract; and health and safety protections.
Hoffa: Congress has no time to delay pension fix
Nov. 7, 2018 | Election season is officially over. The bickering and back-biting of candidates will no longer fill the airwaves. For many of us, that brings a sense of relief. For members of Congress, it is time to get back to work. A top priority must be handling pension reform, which a joint committee was tasked with finding a solution for before Nov. 30. There is not a moment to waste… teamster.org
Now is the time for all Americans to come together against hatred and bias
Oct. 31, 2018 | In a statement issued yesterday about the shooting at the Tree of Life synagogue in Pittsburgh, General President Jim Hoffa said, "The Teamsters, like millions of other Americans of good will, were horrified by the senseless, hate-fueled shooting at a Pittsburgh temple this weekend that took the lives of 11 people merely trying to practice their faith as they have a constitutionally-protected right to so as U.S. citizens…" Continued
Technicians choose Teamsters at Carroll Home Services
Oct. 25, 2018 | Thirty-nine home service technicians voted October 23, 2018 for Teamsters Local 570 representation. Employed by Baltimore heating oil delivery company Carroll Home Services, a subsidary of Eastern Energy. Local 570 represents home service technicians at Petro Home Services, also an Eastern Energy company. The Local Executive Board extends a hearty welcome to the newest members of the Teamster family.
Older news stories can be found at Local News
| | | |
| --- | --- | --- |
| | | |
| | | |
| | | |
Nov. 15, 2018 |

TRADE AGREEMENTS

| […] Democrats and their allies in manufacturing unions — who have remained neutral on the proposed pact — maintain that the new requirements, while an improvement on the original Nafta, do not go far enough. They are demanding more specifics about how the deal will be enforced, and raising questions about whether the $16-an-hour benchmark for Mexican workers — which is about four times the typical wage for Mexican autoworkers — is high enough to stanch the flow of American jobs to Mexico… New York Times
Nov. 14, 2018 |

AMERICA'S MIDDLE CLASS

| […] As the Times' Emily Badger has reported, the digital economy has been great for places like Seattle, New York, metropolitan Washington, and the other big talent hubs like San Francisco, Boston, and LA. But it's left behind much of the rest of the country. The result is widening inequalities of place. For most of the last century, wages in poorer parts of America rose faster than wages in richer places, as inventions were put to work in the hinterlands. After Henry Ford invented the Model T, for example, workers on assembly lines all over the Midwest built it. Now it's just the opposite… The American Prospect
Nov. 13, 2018

|

WORKERS' RIGHTS

| Health care, infrastructure, and education top labor's immediate wish list now that Democrats have won control of the House, along with protecting Social Security, Medicare, and Medicaid from assaults euphemistically termed "entitlement reform." On a deeper level, union leaders also want workers' rights to organize expanded and American democracy taken back from the increasing tyranny of money. The Democratic majority in the House means that there's now "no chance" of a national law to ban the union shop… Labor Press
Nov. 9, 2018 |

POLITICAL ACTION

| Led by Minnesota's Tim Walz, some 743 unionists—and counting—won public office nationwide, from Congress down to county commissioner, the AFL-CIO calculates. Walz, a member of Education Minnesota, will be Minnesota's governor, and organized labor's highest-ranking elected official. Teamsters member candidates won four state House seats. Jeff Kurtz, (Brotherhood of Locomotive Engineers-IBT) won an open Iowa House seat. So did Susan Martinez, now a Nevada state rep, but also a shop steward and 30-year Local 986 member at Las Vegas's Flamingo Hotel, won there. Dave Delloso of Local 312 in Chester, Pa., and Steve Malagari of Local 830 in Philadelphia won open seats in the Pennsylvania House, even as it stayed Republican. "I want to go to Harrisburg and represent a class of people who are tired of being forgotten." Peoples World