Local and National Union News
Shop stewards brush up on representational skills at training seminar
Mar. 18, 2019 | (Click image to enlarge) More than 60 shop stewards improved their representational skills and Teamster knowledge at last week's "Building a Strong Union" training seminar, an educational program sponsored by Local 570 and conducted by staff members from the Training and Development Department of the International Brotherhood of Teamsters. "Our seminars present great learning opportunities for our front line leaders. And the time spent networking with other Local stewards helps them better understand the issues facing them in their own shops," said Principal Officer Sean Cedenio. Additional photos will be posted soon, with more coverage appearing in our next newsletter, The 570 Express.
---
Reminder: Hoffa Memorial Scholarship deadline is March 31st
Mar. 26, 2019 | The James R. Hoffa Memorial Scholarship Fund awards scholarships annually to outstanding high school seniors. Scholarship winners are awarded either a $10,000.00 award split up over four years at $1,250.00 per semester, or a one-time $1,000.00 award. Winners of the $10,000.00 award will have their scholarship renewed each year, pursuant to the Scholarship Renewal guidelines, and must maintain a GPA of 3.0 (B average) or higher. Training and vocational scholarships are also available. To access the JRHMSF application process, click here.
Hoffa marks 20 years as head of the Teamster Union
Mar. 19, 2019 | Today marks an important milestone in Teamster history. On this date, General President James P. Hoffa became only the second General President to log 20 years as head of the Teamsters Union. "We have accomplished a lot in the last 20 years but there is always more to do. Workers' rights and the gains we have made never stand still – we are either on the rise or someone is trying to take what we have – we only win by constantly fighting for more." Reflecting on serving the Teamster membership for 20 years, Hoffa said, "It has been my greatest honor to serve the great men and women of this union… Teamsters
Older news stories can be found at Local News
| | | |
| --- | --- | --- |
| | | |
| | | |
| | | |
Mar. 25, 2019 |

WOMEN'S HISTORY MONTH

| Around 4:30pm on March 25, 1911, a fire broke out on the eighth floor of the Asch Building at Washington Place and Greene Streets, just as the young employees of the Triangle Shirtwaist Factory, who occupied the building's top three floors, were preparing to leave for the day. The Triangle Shirtwaist Factory Fire killed 146 people, nearly all of them Jewish and Italian immigrant women and girls who toiled in the city's garment industry. Triangle stood out as the deadliest workplace tragedy in New York City before 9/11. It served as a bellwether in the American labor movement, galvanizing Americans in all walks of life to join the fight for industrial reform. It also highlighted the extraordinary grit and bravery of the women workers and reformers – members of the International Ladies Garment Workers Union, and the Women's Trade Union League – who fought and died for fairer and safer working conditions in New York and around the country…6sqft.com
Mar. 22, 2019 |

WAGES

| After strong campaigning by Fight for $15 and a Union, the Service Employees, and their allies, Maryland is apparently heading for an increase in the state minimum wage to $15 an hour – despite GOP Gov. Larry Hogan's veto threat. That's because both houses of the Democratic-run, and now notably more-progressive, legislature passed the $15 minimum wage hike by veto-proof margins. The March 18 Senate vote was 32-15 on party lines. The House of Delegates voted for it two weeks before, 96-44. Maryland would thus join what is now a large number of states, plus major cities like New York, Chicago, Los Angeles, the Twin Cities and San Francisco… People's World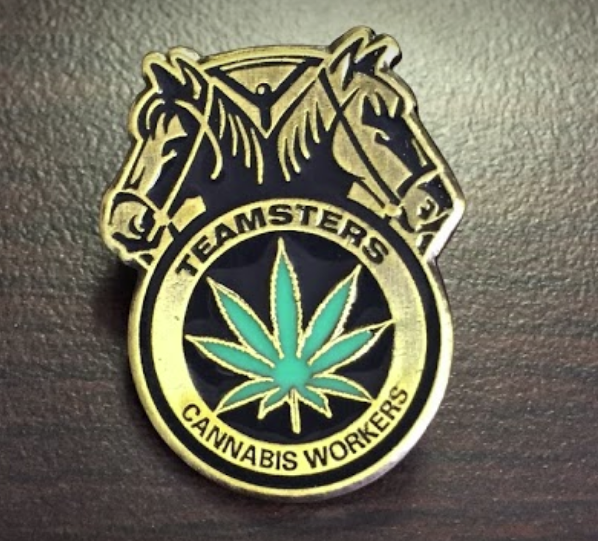 Mar. 21, 2019 |

ORGANIZING

| […] The International Brotherhood of Teamsters is one of the unions pushing to organize weed workers. Its drivers already transport legal weed throughout the state; now the union is pushing out into the fields and warehouses. At 1.3 million members strong, the IBT is one of the strongest unions in the country and now they're in the thick of a campaign to organize a California cannabis industry that is moving haltingly from illegality to legality. The Teamsters have already been engaged in the cannabis culture in this state for decades...Bohemian Related: The Leslie Marshall Show focuses on Teamsters Cannabis Division
Mar. 19, 2019 |

POLITICAL/LEGISLATIVE

| Several major American unions have endorsed a bill introduced in the House March 12, that could protect more than 2 million people from deportation. The Dream and Promise Act (H.R. 6), sponsored by Reps. Lucille Roybal-Allard (D-Calif.), Nydia Velazquez (D-N.Y.), and Yvette Clarke (D-N.Y.) would enable two sketchily protected groups of immigrants to apply for legal residency and eventually full citizenship. The unions backing it include the Service Employees International Union and its 32BJ local, the Laborers, the United Food and Commercial Workers, and several Teamsters locals, including New York's Joint Council 16… LaborPress