Please take our Website Survey today.
Our very short survey is designed to help us make improvements to the site. Members who complete the survey will be entered into a drawing for a chance to win cool Local Union gear.
Click here to get started!
Local and National Union News
Sysco not in talks to settle U.S. lawsuit to stop merger
Feb. 24, 2015 | Sysco said it would fight the Federal Trade Commission in court and that no settlement talks were underway… The federal court hearing will likely be set in 60 to 90 days. Full story...
Teamsters congratulate Walmart workers
Feb. 20, 2015 | Walmart workers who spoke out and took action won a raise for 500,000 Walmart workers nationwide. The Teamsters have supported Walmart workers since the first Black Friday strikes in 2012. "When you fight, you can win," said Teamsters General President Jim Hoffa. "I'm so proud of the members of OUR Walmart for pushing Walmart to commit to raising their wages. I'm also proud of the thousands of Teamsters who stood side-by-side with them in the fight for justice." Full story… (See related story below in "Elsewhere in the News.")
U.S. government sues to block Sysco-US Foods merger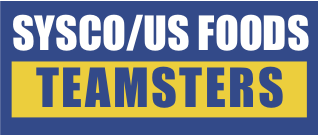 Feb. 19, 2015 | The U.S. government filed a lawsuit on Thursday seeking to block a merger of the nation's two largest food distributors, US Foods Inc and Sysco Corp, which said it will fight the Federal Trade Commission (FTC) action..."This proposed merger would eliminate significant competition in the marketplace and create a dominant national broadline foodservice distributor," Debbie Feinstein, director of the FTC's Bureau of Competition, said in a statement. Updated link...
Local 570, US Foods mutually agree to 90-day contract extension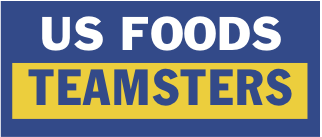 Feb. 18, 2015 | In memo dated Feb. 13, 2015, Principle Officer Sean Cedenio informed US Foods members of the Company's request for an extension of the collective bargaining agreement, set to expire March 15, 2015. "Due to the ongoing merger talks with Sysco and the uncertainity of that arrangement, the Company needs time in order to assess their overall view for the future." The extension will include any negotiated wage increases retroactive back to the contract's expiration date. US Foods members will be updated as information becomes available to the Union.
Remembering a leader who changed the future for working men, women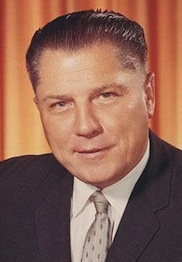 Feb. 16, 2015 | Each year in February, Teamsters take a moment to reflect upon and remember James R. Hoffa, born February 14, 1913. Hoffa served as General President of the Teamsters Union from 1957 to 1971. In that time, he inspired thousands to stand up and let their voices be heard. His words, spoken more than 50 years ago, resonate jet as profoundly today as they did then: "While working men and women have long known the value of a dollar – it is a lesson well taught to one who labors for a living – it has taken a long, long time to teach employers the value of a human being, and in many cases has not yet been successfully taught. Few give though to what happens to displaced workers, but they can analyze to the penny what the profits will be." Learn more...
Older news stories can be found at Local News
| | | |
| --- | --- | --- |
| | | |
| | | |
| | | |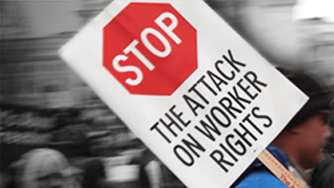 Feb. 27, 2015 |

OPINION

|

latimes.com

- …The laws interfering with the relationship between workers and their employers epitomize government meddling in private commerce, usually the stuff that makes limited-government Republicans go apoplectic. Not so, apparently, when the meddling is aimed at undercutting collective-bargaining… One thing is certain: A workforce in which organized labor play a smaller and smaller role is more easily manipulated, underpaid and confronted with unsafe working conditions. Full story...
Feb. 26, 2015 |

TRADE AGREEMENTS

|

washingtonpost.com

- …Who will benefit from the TPP? American workers? Consumers? Small businesses? Taxpayers? Or the biggest multinational corporations in the world? One hint is buried in the fine print of the closely guarded draft. The provision, called the "Investor-State Dispute Settlement," or ISDS, would tilt the playing field in the United States further in favor of big multinational corporations. Worse, it would undermine U.S. sovereignty. ISDS would allow foreign companies to challenge U.S. laws – and potentially to pick up huge payouts from taxpayers – without ever stepping foot in a U.S. court. Full story...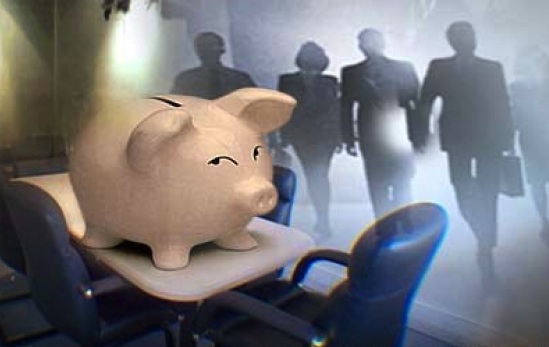 Feb. 25, 2015 |

RETIREMENT

|

workingamerica.org

- The Obama administration took the first step to close a loophole in the rules that govern Wall Street brokers and financial firms that provide retirement investment advice. That loophole can drain away thousands, or even tens of thousands, of dollars of hard-earned savings from a single retirement account. Full story…
Feb. 25, 2015 |

TRADE AGREEMENTS

|

truthdig.org

- …today's "trade agreements" should really be called "global corporate agreements" because they're mostly about protecting the assets and profits of global corporations like Google, Apple, Uber, Facebook, Walmart, McDonalds, Microsoft, and Pfizer, rather than increasing jobs and wages. The deals don't even guard against currency manipulation… The new-style global corporate agreements mainly enhance corporate and financial profits, and push down wages. Full story…