Local and National Union News
Teamster horse-carriage drivers win more support in New York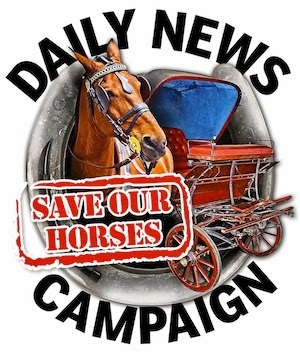 Apr. 17, 2014 | Our endangered Teamster brothers and sisters who drive horse-carriages in New York City are winning support from some powerful friends, including the New York Times editorial board, actor Liam Neeson and the New York Daily News. They are defending some 300 horse-carriage drivers from animal rights extremists and Mayor Bill de Blasio, who want to ban horse-carriages and throw the drivers out of work. Full story at teamsternation.org.
Teamsters: Stand up, fight back against ALEC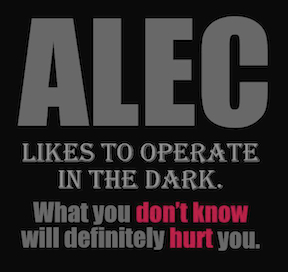 Apr. 8, 2014 | (click image to view) Our union provides information and talking points about ALEC, the secretive organization that wants to make us poorer. "In every state, the corporate-sponsored American Legislative Exchange Council, ALEC, works behind the screens to pass laws that empower billionaires and corporations. ALEC pushes laws to strip workers of their rights, eradicate public education, outsource everything that can't be nailed down, weaken environmental and consumer protections, suppress voting and increase taxes on the poor and working class while slashing them for the wealthy and for large corporations." How does ALEC work? Learn more at teamsters/war on workers.org.
Judge Approves $1.25M Wage Settlement for Durham Drivers, Attendents
Apr. 7, 2014 | Last Friday a district court judge approved the million-dollar settlement that Baltimore City school bus drivers and attendants reached with their employer, Durham School Services. The settlement covers damages for 372 class members over unpaid wages dating back to 2010. "Teamsters are proud to have helped these workers bring this injustice to light. We will continue to stand with them until all wages they have earned and are owed are covered," said Sean Cedenio, principal officer of Teamsters Local 570. A third-party administrator will calculate and issue checks to be mailed to Durham drivers and attendants within 60 days. Read more here.
Older news stories can be found at Local News
| | | |
| --- | --- | --- |
| | | |
| | | |
| | | |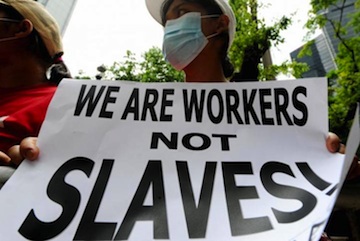 April 17, 2014 |

WORKERS' RIGHTS

| Societies have come up with justifications for peonage, slavery and child labor, all of which seem unjustifiable to most people today. Those conditions still exist, of course, but sometimes people like us, who benefit from cheap labor, choose not to look too closely at the origin of our clothing or gadgets, in order not to feel complicit. Modern Americans generally don't think it's right to mistreat people, to strip them of their humanity. We're become more socially advanced, but so have the ways people and institutions have of devaluing people to the advantage of others. That's what's going on in our economy today. Full editorial opinion at seattletimes.com.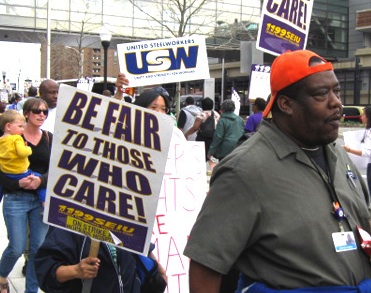 April 16, 2014 |

SOLIDARITY

| Healthcare workers of 1199-SEIU United Workers East struck the Johns Hopkins Hospital for threes days last week. With over 2,000 workers in the unit, the picket line in front of the hospital's main entrance had from 700 to 1,200 picketers during the day shift picket duty. The strike was the result of intransigence on the hospital's part when they failed to present a counter offer to the union's last proposal, the objective of which was to get the low-paid workers above the federal poverty level. Learn more at peoplesworld.org.
April 16, 2014 |

JOBS

| There's been a lot triumphalism around manufacturing over the past few years. Publication after publication has written about the rise of "insourcing" and "re-shoring," or bringing back production that long ago had gone overseas. The Obama administration has made making things a centerpiece of its economic recovery message, and companies from Apple to Wal-Mart have trumpeted their commitment to buying local. So is this thing really happening, in a way that would really matter to America? Continue reading at washingtonpost.com.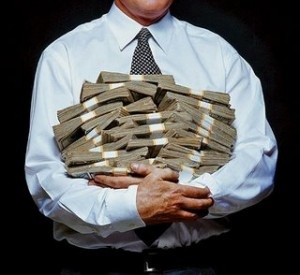 April 15, 2014 |

WAR ON WORKERS

| High-paid CEOs of low-wage employers are fueling the growing economic inequality. In 2013, CEOs of the Standard & Poor's (S&P) 500 Index companies received, on average, $11.7 million in total compensation, according to the AFL-CIO's analysis of available data from 350 companies. Learn more at Executive Paywatch.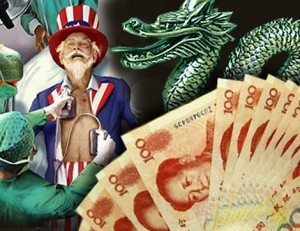 April 14, 2014 |

ECONOMY

| We Americans blithely ignore the long-term effects of allowing foreign corporations to purchase the assets of our country in the form of companies, land, and resources. We are selling off our ability to produce wealth by allowing so many American corporations to be purchased by foreign corporations. It is not just foreign companies buying our assets that is the problem – it is the state-owned and massively subsidized companies of China that are dangerous… Continue reading at tradereform.org.