Support our striking Teamster brothers and sisters on the USF picket line!
We invite all Teamsters Local 570 members to support our brothers and sisters fighting for their rights by walking the picket line along with them at the US Foods facility at 8024 Telegraph Rd., in Severn, Md. Bring your family and friends, your neighbors and coworkers! And if you can commit to some time on the line to give a US Foods Teamster a rest break, check in with a strike team leader to sign up for scheduled time slots. Do not park at or near the facility. Parking is available at the Severn Run Bar & Grille at 7940 Telegraph Road. We have vans running regular pick-up and drop-off trips; wait times average between 5 and 10 minutes.
Local and National Union News
Corona, California US Foods Teamsters launch unfair labor strike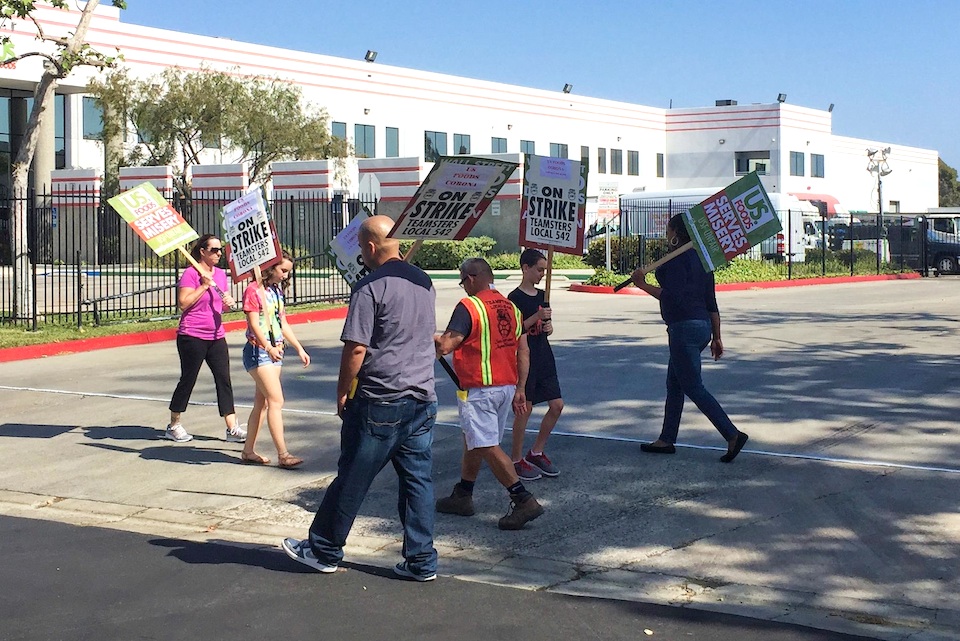 May 2, 2016 | Yesterday, Teamsters who drive for US Foods in Corona began a ULP strike to protest allegations that the foodservice giant violated federal law that protects workers rights. Almost immediately, Corona workers extended their picket line to 10 other US Foods distribution centers and resident yards in Southern California and Phoenix, Arizona, where 750 Teamsters have ceased work to honor the picket lines… In all, more than 800 Teamsters employed by US Foods are currently not working because of the strike and extensions... teamster.org
US Foods Teamsters strike in Maryland
Apr. 27, 2016 | Update here. "On April 27, 2016 at 2pm, Teamster members of U.S. Foods in Severn, Md., walked off the job and commenced an unfair labor strike against the Company," according to a Teamsters Joint Council 62 press release issued today. "The dispute centers around the Company's failure to bargain in good faith, its use of out-of-state and non-bargaining-unit employees to perform work normally performed by the Teamsters, and the Company's attempt to deal directly with its employees concerning effects bargaining. US Foods employs approximately 190 Teamsters in both the warehouse and delivery operations." Stay tuned here for updates on Local 570 warehouse workers' fight for justice.
Local Unions recommend ratification of Costco tentative agreement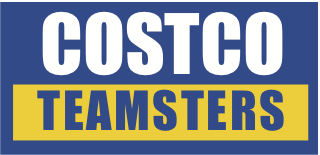 Apr. 19, 2016 | Teamster local unions on the East Coast and in California that represent 16,000 Costco members are recommending ratification of a new tentative agreement after members rejected an earlier proposal last month. The agreement has the full recommendation of the bargaining committee. Although the terms of the settlement cannot be disclosed until members are given the opportunity to ratify the offer, it does include for the first time the opportunity for East Coast Costco Teamsters to participate in the Western Conference of Teamsters Pension Trust Fund. Local 570 represents more than 900 members employed at Costco in Maryland. Learn more here…
Older news stories can be found at Local News
| | | |
| --- | --- | --- |
| | | |
| | | |
| | | |
May 3, 2016

|

ECONOMIC JUSTICE

| With the Supreme Court's decision Monday not to hear the fast food industry's lawsuit against Seattle, the nation's first $15 minimum wage law is safe – and opponents of higher pay floors for U.S. workers are running low on options. With defeat in court long expected, opponents have turned instead to a more devious strategy: Cutting off working people's primary avenue to economic independence before they even get to walk down it... thinkprogress.org Related: Americans need lawmakers of character to stand up for them over rich and powerful corporate elites.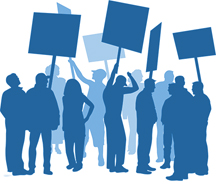 May 2, 2016 |

U.S. LABOR |

…For all the political and legal obstacles in their way, today's workers have still managed to mobilize a vital movement that will shape the future of bargaining in ways that could engage the 90 percent of working families that do not enjoy access to a union contract. Like their forebears in 1886, working people today are not waiting until the perfect legal framework is in place before creating a new democratic platform for having a say, as equals, over their working conditions. In fact, the harder some employers have worked to restrict employee's right to collectively bargain, the more nimble and creative the modern labor movement has become…The future for collective bargaining has never been brighter. americanprospect.org
Apr. 28, 2016 |

HEALTH & SAFETY

| Today is Worker's Memorial Day, a time to remember and honor our fallen brothers and sisters in the labor movement all across the globe. But while technological advancements should be making the workplace safer, deaths and injuries on the job are still a major concern… As numbers show, the toll of workplace injury, illness and death remains enormous. Some Teamsters within the union's 22 trade divisions and conferences are particularly at risk, suffering very high rates of job injuries and fatalities. Roadway incidents continue to be the leading cause of on-the-job fatalities and truck drivers suffer more on-the-job fatalities than any other individual occupation… huffingtonpost.com Related: In the time it takes to read this article, a person will die at work in the US.
Apr. 25, 2016

|

STRIKES

| Verizon "invitation" to cross picket lines got a fiery reception. Across social media, striking workers responded with pictures of letters in flames, in pieces, in compost bins and toilets, and in one case, lining a box of kitty litter… In past strikes, letters from the company contained information about when benefits would run out and similar related topics. The letter from Verizon's human resources vice president came in an envelope labeled "Important Strike Information." Inside, however, there was no employment related information, only a mock Q&A that answers questions like "What if I choose to work during the strike?" and… ibew.org
Apr. 22, 2016

|

SOCIAL JUSTICE

| Prince was not often identified as a political artist. He was rarely referred to as a protest singer. Yet, in the last year of a remarkable life, he was hailed as a "funky Pete Seeger" who amplified the message of the #BlackLivesMatter movement. There was much more to Prince Rogers Nelson, who has died unexpectedly at age 57 than politics. But Prince often made bold statements about the issues of his times… thenation.com