Local and National Union News
Labor lessons from Mississippi Freedom Summer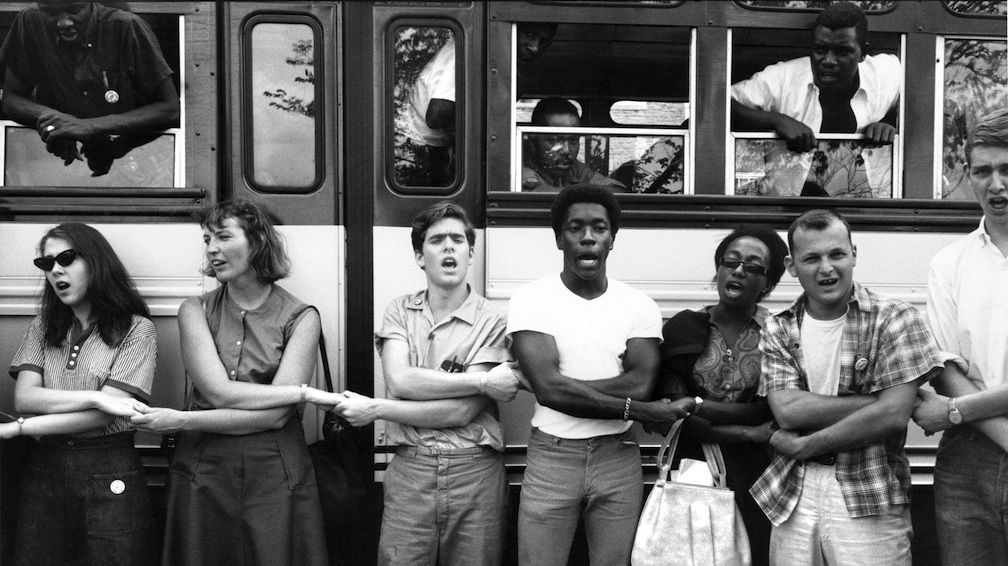 July 25, 2014 | (Click image to view.) It's the 50th anniversary of Mississippi Freedom Summer: the 1964 campaign, led by the Student Nonviolent Coordinating Committee, to register large numbers of African Americans to vote. Not only hundreds of Black and white college students and other out-of-state volunteers but also thousands of Mississippians bravely joined the effort. Many endured arrests, beatings, bombings. Some were murdered. But in the process, they embarrassed the U.S. on the world stage and moved the country to end Jim Crow. While that summer's campaign focused on political rights, the organizing holds plenty of lessons for unionists. Some, like Larry Rubin, carried those lessons into the labor movement themselves. Read his story here. (Pictured: Freedom Summer activists before leaving training sessions at Western College for Women in Oxford, Ohio, for Mississippi in June 1964. Photo courtesy NPR)
Workers limited to 6 minutes in the bathroom, Teamsters head to NLRB
July 23, 2014 | In Chicago, a showdown over bathroom breaks between WaterSaver Faucet Company workers and management has made it to the National Labor Relations Board. New regulations from the company allots six minutes per day for each employee to use the bathroom and violators are being forced to discuss their bathroom activities and face discipline including suspension and termination. Teamsters Local 743 argues that this is an invasion of privacy. Continue reading here. Now, the company is refusing to negotiate a new contract until the workers keep quiet about the discriminatory policy.
Tell Congress to bring the jobs home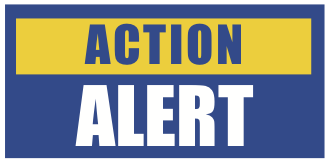 July 21, 2014 | Did you know that U.S. companies can currently receive a tax deduction for certain relocation costs when they move jobs overseas? At a time when the nation's unemployment rate is still too high, why are we rewarding companies for shipping our jobs out of the country? It doesn't make any sense! Senators John Walsh of Montana and Debbie Stabenow of Michigan are trying to right this wrong by introducing the Bring the Jobs Home Act. If passed, U.S. companies that move jobs or business operations to America from other countries would receive a tax break, not the other way around. The tax loophole for companies that ship jobs overseas would be closed. A vote on the Bring Jobs Home Act is expected in the Senate this week. Please email your Senators now and ask that they "Bring Jobs Home" by supporting this legislation.
Older news stories can be found at Local News
| | | |
| --- | --- | --- |
| | | |
| | | |
| | | |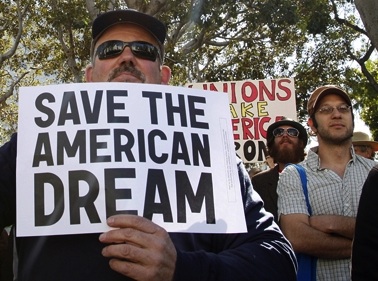 July 29, 2014 |

U.S. LABOR

| For years, the American labor movement has been on the defensive as it has become harder and harder for workers to join or maintain a union. But some House Democrats are planning a dramatic counter-offensive: a bill that would make union organizing a civil right. Representatives Keith Ellison and John Lewis plan to introduce a bill Wednesday that would make labor organizing a basic freedom no different than freedom from racial discrimination. That sounds like a nice talking point – but this isn't just another messaging bill. Full story here. Related: Ellisons's plan would amend the National Labor Relations Act; give you a right to sue union busters.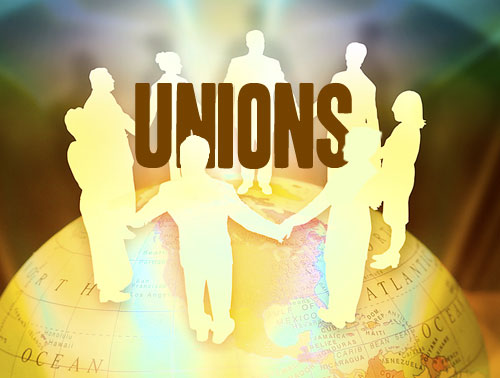 July 28, 2014 |

ORGANIZING

| Business groups are sounding the alarm over decisions from the NLRB that they say would make it easier for small groups of people to create "micro-unions" un the workplace….Industry fears the arrangements could create havoc by forcing companies to bargain with multiple unions at the same work site. The rise of micro-unions has all sorts of industries flustered, from restaurants and hotels to grocery stores and manufacturers….Labor unions and public interest groups say micro-unions will help level the playing field for employees, so that those who want to organize can do so. Full story here.
July 25, 2014 |

ECONOMY

| The federal minimum wage was last increased on July 24, 2009, and since then, a lot has changed (don't forget tipped workers haven't seen a raise since 1991). There have been so many attacks on working families since that time that it would be difficult to catalog them all. But workers and their allied haven't taken the attacks sitting down, and many are finding new ways to organize and stand up for their rights. Here are five things that have changed since the last time the federal minimum wage was increased...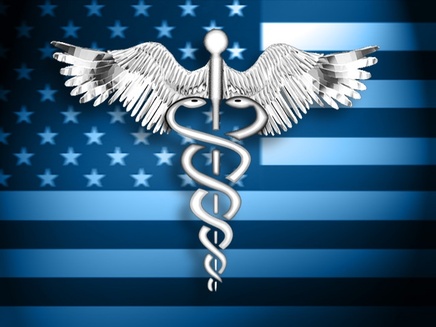 July 24, 2014 |

HEALTH CARE

| Despite the news last week that America's healthcare spending will not be rising at the sky-high rate that was once predicted, the fact remains the the U.S. far outspends its peer nations when it comes to healthcare costs per capita…The burden to the average household through lost wages, insurance premiums, taxes, out-of-pocket care, and other costs will be more than $8,000. Why does the United States spend so much more? The biggest reason is that U.S. healthcare delivers a more expansive mix of services. Learn more here.