Local and National Union News
No time to waste in letting public, lawmakers know about Fast Track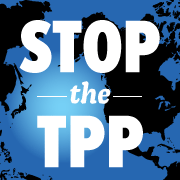 Jan. 27, 2015 | The Teamsters and our fair-trade friends have seen the damage fast track and bad trade deals like the TPP can do… With Congress set to consider fast track soon, there is no time to waste in letting both the public and elected officials know about the dangers of unfair trade. Less jobs, lower pay, less worker protection and unsafe food and products isn't good for anyone – except big business. Read General President Jim Hoffa's guest column here.
Sign our petition in support of amendment to overturn Citizens United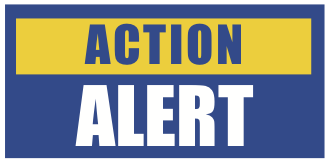 Jan. 19, 2015 | Wednesday, January 21st, marks the 5-year anniversary of Citizens United. In the five years since the decision was handed down, spending by outside groups has increased by over 500%. Most of the new outside money, over 70% of it, goes to support anti-worker candidates backed by big corporations and billionaire plutocrats like the Koch Brothers. The only way the law can now be changed is through a constitutional amendment. Please sign the Teamster petition today in support of an amendment to overturn this anti-democratic ruling that has shifted control of our elections from the will of the people to the wallets of the super rich.
Hoffa to members: A new day for our great union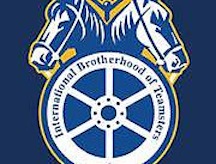 Jan. 14, 2015 | "Today, the Teamsters Union and the U.S. Attorney for the Southern District of New York filled an application with Chief Judge Loretta Preska requesting that she approve an agreement to end decades of government oversight over the Teamsters Union. We anticipate that she will approve the agreememt. This is an historic day for our Teamsters. After decades of hard work and millions of dollars spent, we can finally say that corrupt elements have been driven from the Teamsters and that the government oversight can come to an end." Read General President Jim Hoffa's entire statement on the agreement to end the consent decree, or watch his video statement.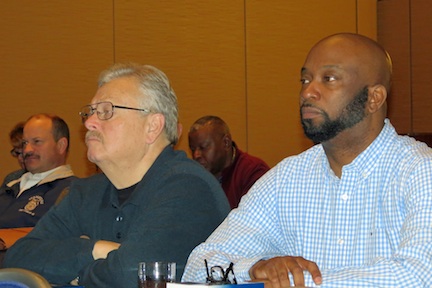 ObamaCare and Bargaining: Local Union leaders seek answers to tough questions
Jan. 11, 2015 | The Affordable Care Act (ACA) – commonly referred to as ObamaCare – and our union members' healthcare plans have recently become a major issue for union negotiators bargaining successor contracts. Officers and trustees of the six local unions comprising Teamsters Joint Council 62 recently spent the better part of a weekend reviewing and discussing specific sections and requirements of the extremely complex healthcare law, as it pertains to employer plans and Taft-Hartley Benefit Plans. Some of the troublesome ACA provisions become effective this year. Information about how the provisions apply is complicated and, in some cases, may conflict with provisions of current plans. Continue reading here Pictured: Local 570 Recording Secretary Robert Brown, left, and Local 570 Secretary-Treasurer and Principle Officer Sean Cedenio. PHOTO/TEAMSTERS JOINT COUNCIL 62
Older news stories can be found at Local News
| | | |
| --- | --- | --- |
| | | |
| | | |
| | | |
Jan. 28, 2015 |

ECONOMY

| Presidential aspirants in both parties are talking about saving the middle class. But the middle class can't be saved unless Wall Street is tamed. The Street's excesses pose a continuing danger to average Americans. And its ongoing use of confidential corporate information is defrauding millions of middle-class investors. Continue reading here.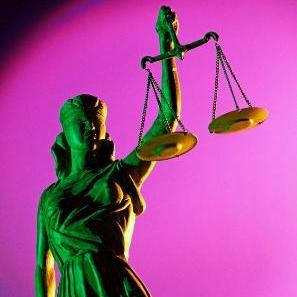 Jan. 27, 2015 |

RETIREMENT

| The Supreme Court on Monday ruled that a chemical company may be able to cut the health benefits of its retired workers, unanimously reversing an appeals court ruling that said the benefits had vested for life. "Courts should not construe ambiguous writings to create lifetime promises," Justice Clarence Thomas wrote for the court, adding that "retiree health care benefits are not a form of deferred compensation."…The case concerned a union contract at the Point Pleasant Polyester Plant in Apple Grove, W.Va. Like many other collective bargaining agreements, it did not directly say whether health benefits for retirees would vest for life. Full story here. Related: In a case seen as a victory for corporate America, the justices ruled these promises should not be treated as "vested rights" unless they are spelled out in the contract. *Update: Justices say case isn't closed.
Jan. 26, 2015 | ECONOMY | ... As the Center for American Progress wrote last week in a report on stagnant wages, it's hard to talk about fixing inequality without also talking about unions. The authors proposed a range of changes, including holding union elections more quickly, making it harder to fire workers trying to unionize and, if there's evidence of employer coercion, replacing an election with a so-called card-check process. Why would Republicans ever support those changes? Because if they really want to improve the financial standing of working-class and middle-class Americans, the alternatives are worse. Full story here.
Jan. 23, 2015 |

MIDDLE-CLASS ECONOMICS

| Wall Street is booming, and the profits are flowing to the top one percent. But rich financiers don't like rules that limit their bottom lines, even when they protect the rest of us from greed run amok, So they've decided to get their lawmakers on it. House leaders were only too happy to oblige, powering through a bill last week easing some regulations put in place in the wake of the Great Recession. So while Wall Street continues its record rise, workers are left out of the party. Learn more here.