Local and National Union News

Negotiations for new contract underway at Pepsi
Jan. 25, 2017 | The Union's bargaining team is meeting this week with Pepsi representatives in Baltimore to hammer out a new collective bargaining agreement that will cover Local 570 members at the White Marsh and Columbia, Md. plants. Pepsi workers are currently covered under separate contracts. The large committee is comprised of stewards from both locations. Photo (L-R, seated): Richard Taylor/Columbia; Local 570 Principle Officer and Chief Negotiator Sean Cedenio; Local 570 President and Business Agent Rich Brown; Sidney Beatty/Columbia; Wayne Waddle/Columbia; Jeff Allen/Columbia. (L-R, standing): Sean Dotlin/Columbia; Curtis Jett/Columbia; Dan Poreca/Columbia; Local 570 Office Secretary Dawn Wagner; Butch Heavel/White Marsh; David Arroro/Columbia; James Testerman/Columbia; Kendall Johnson/Columbia; Dennis Thomas/White Marsh; and Nick Tyson/Columbia.
---
Teamster International Officer election certified
Feb. 21, 2017 | The results of the International Brotherhood of Teamsters election of officers have been certified by election supervisor Richard Mark. The certification can be viewed here. General President Jim Hoffa, General Secretary-Treasurer Ken Hall, International Vice Presidents and International Trustees elected in the membership vote will begin a five-year term in mid-March.
Anti-union forces set sites on Iowa public sector
Feb. 20, 2017 | Just days after Missouri enacted so-called right-to-work legislation, Republicans in Iowa are pushing forward with an effort to restrict collective bargaining for public sector workers. State and local government workers in the Hawkeye State would be prohibited from negotiating issues such as health insurance, seniority or extra pay. The bill would also make it more difficult for unions to collect dues. Iowa Teamsters, whose members include many working in law enforcement, have been active in an effort to defeat the legislation… teamster.org
Teamsters strongly oppose national right-to-work legislation
Feb. 2, 2017 | The Teamsters Union strongly opposes national 'right-to-work' legislation introduced yesterday in Congress that will hurt workers and their unions. The destructive anti-worker bill, H.R. 785, is sponsored by Reps. Joe Wilson (R-S.C.) and Steve King (R-Iowa) and would amend the National Labor Relations Act and Railway Labor Act to institute damaging right to work in all states... teamster.org
---
Older news stories can be found at Local News
| | | |
| --- | --- | --- |
| | | |
| | | |
| | | |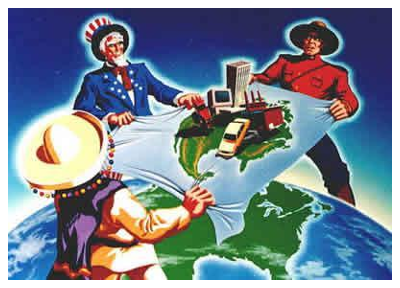 Feb. 23,
2017
|

TRADE AGREEMENTS

| Backed by a wide array of labor unions – led by the United Steelworkers (USA), the Teamsters and the AFL-CIO, a group of House Democrats have formally challenged Republican President Donald Trump to completely rewrite the North American Free Trade Agreement (NAFTA)…The pro-worker principles should include the abolition of the secret trade court, called the Investor State Dispute System, now in NAFTA and other trade pacts, and
write
strong, enforceable labor rights into a new NAFTA's text, and
enforce
them. They also include keeping Buy America provisions free from company challenges, putting in strong rules of origin for imported cars and parts, and requiring foreign trucks to comply with U.S. truck safety and driver licensing laws. That last requirement would restrict creaky Mexican trucks and ill-trained, pooped drivers to within 20 miles of the U.S.-Mexico border, a key cause of the Teamsters… wnylabortoday.com
Feb. 22,
2017
|

THE FUTURE OF LABOR

| It would be an understatement to say that the past few years of witnessing public displays of racial injustice against black and brown communities have been devastating. Often, the issue of racial politics and discrimination is not seen as a central priority of the labor movement – but it is our duty to protect workers from racial discrimination in our
workplaces
and in our society. One of the labor movement's most important challenges is to understand how racial discrimination hurts all working people and impedes our ability to protect worker's rights… peoplesworld.org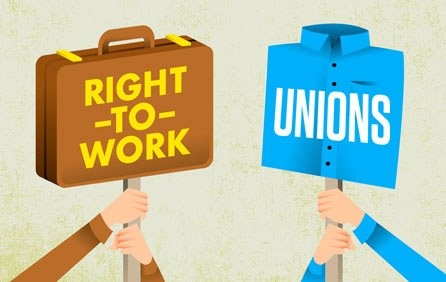 Feb. 21, 2017 |

RTW4LESS

| A national right-to-work law
has
once again appeared in Congress – but unions fighting the legislation say the real threat is on the state level. Currently, in states that don't have right-to-work laws, an employee can decline to join a workplace union – but they can't avoid paying at least some dues if they work at
a unionized
facility… Last week, New Hampshire narrowly missed becoming the 29th state. It rejected a right-to-work bill in a tense 200-177 vote in its House of Representatives. The Teamsters, one of the nation's largest unions, launched a massive call
to
action just ahead of the Feb. 16 decision. "Our members and their families worked hard to send a message to the legislature that right to work is wrong got New Hampshire… nydailynews.com
Feb. 20,
2017
|

HEALTH & SAFETY

| It went nowhere in the prior, Republican-run Congress, but House Democrats who specialize in workers' issues have reintroduced their bill to strengthen the Occupational Safety and Health Administration. The measure comes just after OSHA announced inflation-adjusted increases in fines for job safety and health violations – but it is unclear if the new GOP Trump Administration plans to roll those fine hikes back. The Protecting America's Workers Act, which unions, workers, and their allies strongly back, "would give OSHA the tools to ensure that employers promptly correct hazardous working conditions, protect workers from retaliation when they blow the whistle on unsafe working conditions, and hold employers accountable for violations that cause death or serious injury to workers"… peoplesworld.org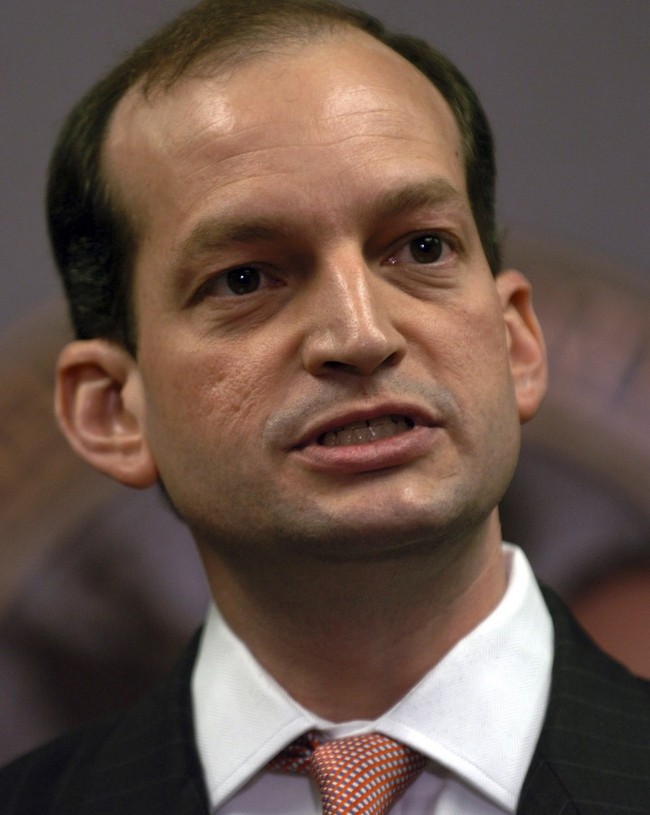 Feb. 17,
2017
|

WORKERS' RIGHTS

| Leaders of the AFL-CIO and the Service Employees promised to rigorously probe the record of Alexander Acosta, dean of a Florida law school and chairman of a South Florida bank, who is President Trump's new nominee for
Secretary of Labor. Acosta is also a former
Republican named
National Labor Relations Board member. Trump named Acosta barely 24 hours after the president's first choice, fast food executive Andrew Puzder, withdrew in the face of certain Senate defeat. Workers, unions and their allies exposed his bad record on worker's rights, the minimum wage, overtime pay, safety and health violations and wage theft at his restaurants and sexism … "Working people are still in this fight for an economy and political system that works for all of our families and where hard work means our families can get ahead," Service Employees President Mary Kay Henry said. "This is the lens through which we will examine" Acosta's record…. More at team570.org