Our next General Membership Meeting will be held
Sunday, December 8 at 10 a.m. at the Union Hall.
Please be present and on time.
---
Local and National Union News
Woo hoo! Organizing victory at Rhee Bros., Inc.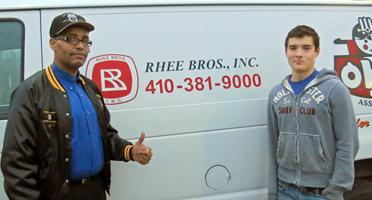 Dec. 5, 2013 | Please welcome our new Teamster brothers and sisters who voted overwhelmingly to join Local 570. They are 35 warehouse workers employed by Rhee Bros., Inc. — a distributor of produce, and dry and canned goods, located in Hanover, Md. The workers are seeking job security, and dignity and respect on the job. Organizer Moses Jackson, also a Local 570 trustee, said the union was contacted after the workers — in a brave showing of solidarity — recently conducted a brief work stoppage in the warehouse. Though the diverse workforce speaks Spanish, Korean and English, those differences didn't get in the way of their unified drive to organize. "It's been three years since these workers have had a raise, and recent management personnel changes have them worried about their own jobs." Welcome to our great union! (Photo: Local 570 Trustee and Organizer Moses Jackson, left, with Rhee Bros. warehouse employee Raphael Diaz following the Dec. 4, 2013, vote count. Diaz acted as the union's observor during the in-plant voting.)
Buy Made in America (or Canada) this holiday season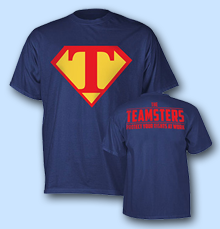 Dec. 3, 2013 | We know we don't have to remind you to shop at Costco, buy-union made beer and ship your holiday packages by UPS. You can also buy union-made Teamster gear at the Teamster Fund store: Teamster Power golf shirts, Teamster flip flops, Teamster earrings, Teamster trailer hitch cover, and our fav – the Teamster Hero T-shirt (shown at right). More ideas for gifts produced by American workers at Teamster Nation.
Black Friday protests held at 1,500 Walmart stores; more than 100 arrested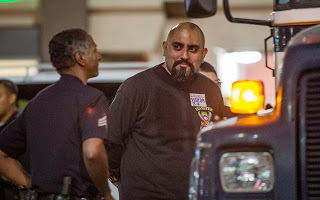 Dec. 2, 2013 | OUR Walmart, the non-union group arguing for labor protections, confirmed that protests were held at 1,500 stores on Black Friday to protest pay and calling for a minimum annual salary of $25,000 and better health care for hourly workers. (The average worker makes $8.81 an hour, forcing many to rely on taxpayer-funded public assistance programs to make ends meet. ) The protests took place in large cities — Chicago, Dallas, Los Angeles, Minneapolis, Philadelphia, Alexandria, Va. and D.C., Boston and Orlando — and stores in smaller cities and towns like Lakeside, Co., Granbury. Tx., and Hyattsville, Md. The company brought in $17b in profits last year. More at CBS News. Related: DC area Walmart workers, community supporters join protests. Also: Walmart's latest lie: "Unions paid $50 to anyone who protested." — Pictured: Brother Gilbert Castillo, IBT Local 396, arrested last month at a Los Angeles protest in support of Walmart workers. More at TeamsterNation.
7 tips for staying on budget this holiday season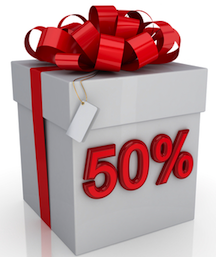 Nov. 27, 2013 | Do you overspend during the holidays? Holiday spending isn't a competition. Forget what you gave and how much you spent (and received) last year. Create and stick to a budget based on what you can afford this year. Union Plus has seven helpful tips and discounts to keep you within this year's budget.
Older news stories can be found at Local News
| | | |
| --- | --- | --- |
| | | |
| | | |
| | | |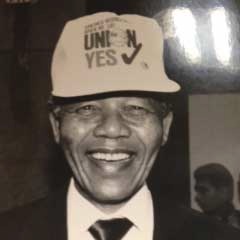 Dec. 6, 2013

|

HUMAN RIGHTS

|

Working people worldwide yesterday marked the loss of former South African President Nelson Mandela, whose unyielding struggle to attain equality, human dignity and social justice for his countrymen and women will remain an inspiration to all who still carry on the fight for human rights. More at dclabor.org. Related: "He was a gentle, yet determined, man who fought for his convictions." Learn about Mandela: his trials, tribulations, and transformation to a national leader beloved by people around the globe at People's World.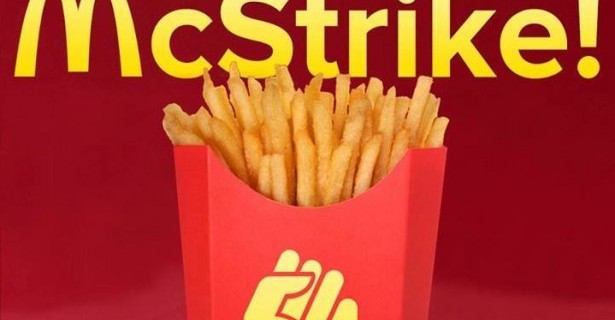 Dec. 6, 2013 |

WORKERS' RIGHTS

| Strikes in 100 cities signal a sea change in attitudes about low-wage work…One of the cities that saw fast food demonstrations for the first time was Baltimore. Local labor activists staged modest protests at two separate McDonald's franchises, though there were no instances of McDonald's employees actually walking off the job. John Fariani, a student at Johns Hopkins University and a local spokesperson for the Low Pay is Not OK campaign said the demonstrators at a McDonald's near the city's famed Fort McHenry national park had been organized through online promotions and local networks of labor activists…Coming out of the Great Recession, the number of low-wage jobs is growing 2.7 times faster than that of middle- or high-paid jobs… Full story at In These Times.
Dec. 5, 2013 |

THE MIDDLE CLASS

| In a wide-ranging speech on the state of the economy, President Obama took sharp aim at income inequality, citing the growing gulf between the rich and the rest of us. And he declared that strengthening collective bargaining is one way to close that gap. But the president didn't stop there…[He] laid out a "roadmap" of principles to close the income and wealth gap and pledged to keep fighting for them for the rest of his term. And he said, to applause, that one part of his roadmap is "to ensure our collective bargaining laws function as they're supposed to so unions have a level playing field to organize for a better deal for workers and better wages for the middle class." Full story at Peoples World.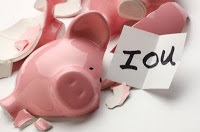 Dec. 5, 2013 | PENSIONS | In the past two days we've seen a federal judge rule that Detroit can go bankrupt, putting its workers' pensions in jeopardy, and we have seen Illinois' Legislature vote for substantial cuts in its retirees' pensions. Undoubtedly these two actions are just the tip of the iceberg. We have opened up a new sport for American's elite: pension theft…The disturbing aspect about the Illinois situation is that the underfunding of the pension was a deliberate choice. For years the governor and Legislature approved budgets that did not make the required contribution to the pensions…This was a deliberate shafting of workers in which most of the state's leading political figures acquiesced. Full story at Truthout.org.