Local and National Union News
Sysco Walks Away From US Foods Merger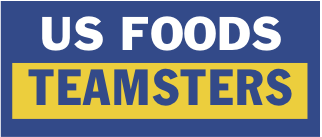 June 29, 2015 | Sysco Corp. said Monday it is walking away from its planned acquisition of US Foods Inc. after a federal judge issued a preliminary injunction against the deal last week amid antitrust concerns. Sysco said it will pay US Foods a breakup fee of $300 million. The termination also cancels Sysco and US Food's agreement to sell 11 distribution centers to Performance Food Group, Inc. Full story …
U.S. judge grants FTC request to block merger with US Foods
June 24, 2015 | Sysco Corp's $3.5 billion merger with US Foods should be stopped for further review, a federal judge ruled on Tuesday, handing a major victory to the U.S. government in its effort to block the controversial merger. The judge's decision could ultimately kill the deal between the two largest U.S. food distributors since the further review requested by the Federal Trade Commission is a lengthy process, and deals generally cannot be held together during a full trial. Continue reading… Today's Baltimore Sun story...
Teamsters endorse pension protection bill
June 18, 2015 | The IBT issued its support today for new legislation that will protect earned pension benefits for retirees and boost multi-employer pension plans for workers and participating employers.The "Keep our Pension Promises Act," sponsored by Sen. Bernie Sanders (I-Vt.) and Rep. Marcy Kaptur (D-Ohio), will roll back provisions slipped into the fiscal 2015 spending bill approved by Congress last year that made earned pensions benefits vulnerable to cuts. The measure would restore anti-cutback rules so that recipients in financially troubled multi-employer pension plans will be protected from having their benefits cut. Continued…
Republican states seek to repeal prevailing wage laws
June 16, 2015 | Expanding their battle with organized labor, Republican lawmakers in the Midwest are moving to scrap labor laws that help unions win a healthy share of the jobs on public works projects and bolster trade union membership. Conservative legislators are targeting "prevailing wage" statutes, now on the books in 31 states [including Maryland], that require paying the local wage and benefit rate –usually union scale– on government construction projects such as building local roads… Full story.
Older news stories can be found at Local News
| | | |
| --- | --- | --- |
| | | |
| | | |
| | | |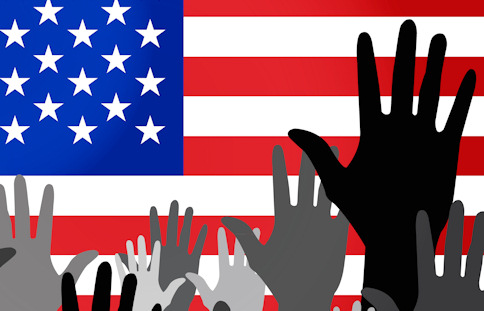 July 1, 2015 |

CIVIL RIGHTS

|

thehill.com

In the midst of good news coming out of the Supreme Court this week, many of us have also been recalling that yesterday was the two year anniversary of Shelby v. Holder, when this same Court decided the need to protect the rights of African Americans to vote was no longer needed in the South. As it stands for equal rights for all Americans, the labor movement and working people in this country everywhere now understand more than ever how wrong those justices were in that case in 2013. We know that the days of discriminatory practices in voting are not a vestige of the past, but rather have worsened and grown in the last several years. Full story …
June 30, 2015

| WAGES |

nytimes.com

President Obama announced Monday night a rule change that would make millions more Americans eligible for overtime pay. The rule would raise the salary threshold below which workers automatically qualify for time-and-a-half overtime wages to $50,440 a year from $23,660, according to an op-ed article by the president in The Huffington Post. The administration has the power to issue the regulation, which would restore the overtime salary threshold to roughly where it stood in 1975 in terms of purchasing power, without congressional approval. Full story …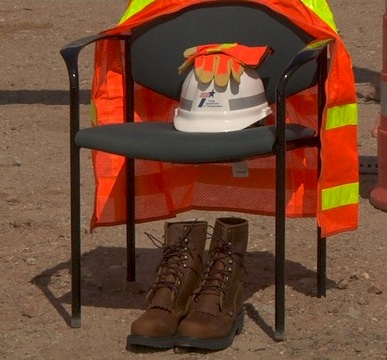 June 29, 2015 |

SAFETY & HEALTH

|

publicintegrity.org

[This is the first part of a Center for Public Integrity series examining the epidemic of work-related disease in America.] America's flimsy workplace health and safety protections are no accident. Problems that contribute to the daily toll of illnesses, injuries and deaths – from outdated chemical-exposure standards to tiny fines for major violations – come after decades of concerted efforts to delay fixes and weaken the Occupational Safety and Health Administration's authority. It's jammed the gears of the regulatory system to the point that they hardly turn. Full story…

Related:

Review important worker safety information on various topics and helpful safety and health links at teamster.org.
June 25, 2015 | WORKERS' RIGHTS | huffingtonpost.com Today we celebrate the 77th anniversary of the Fair Labor Standards Act (FLSA), a landmark law signed by Pres. Franklin D. Roosevelt. It introduced the eight-hour day, the 40-hour week, and time-and-a-half payment for overtime work beyond 40 hours. It also established a national minimum wage and outlawed oppressive child labor. Roosevelt and his Secretary of Labor, Frances Perkins, didn't just pull these labor standards out of thin air. Unions fought for every one of them, going back to the 19th century. And they didn't come easily, as the corporate class kicked and screamed about the adverse impact of providing protections for the nation's workers. Full story...