Local and National Union News
Facebook bus drivers vote to join Teamsters
Nov. 21, 2014 | Contract shuttle drivers who serve Facebook's employees voted 43-28 Wednesday to joint the International Brotherhood of Teamsters, marking a victory in Silicon Valley for one of America's largest unions. Of the 87 shuttle-bus drivers who work for Loop Transportations, 43 voted in favor of representation by Teamsters Local 853…Continue reading here.
Sysco And US Foods Teamsters protest shareholders meeting
Nov. 19, 2014 | Teamsters employed at Sysco and US Foods protested outside Sysco's shareholders meeting today to demand answers to tough questions from the company's Board of Directors about its proposed purchase of US Foods and the impact on thousands of jobs. "Thousands of workers at Sysco and US Foods are concerned about their livelihoods, but all Sysco will say is that employees will become Sysco associates Day One if the merger is approved by the federal government," said Ken Hall, International Brotherhood of Teamsters General Secretary-Treasurer. Continue reading here.
Hoffa's message to Teamster active duty military and veterans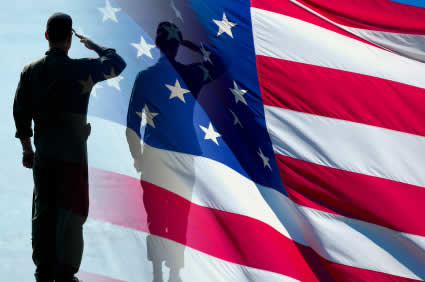 Nov. 11, 2014 | "For more than a century – from World Wars I and II to Korea, Vietnam, the Persian Golf and, most recently, the wars in Iraq and Afghanistan – the Teamsters have proudly welcomed our fighting men and women home and back to work. And on this Veteran's Day, the Teamsters Union wants all of our veterans to know how thankful we are for their service to our nation..." Continue reading here.
A first contract is in place at Rhee Bros., and other news
Nov. 10, 2014 | On Saturday, Oct. 18th, warehouse workers at Hanover, Md.-based foods distributor Rhee Bros. ratified their first contract since organizing with the Teamsters in December 2013. Members attending the October general membership meeting unanimously returned all Local 570 leaders to office for the January 1, 2015 - December 31, 2017 term. More news here.
The ballot box is the great equalizer for workers
Nov. 3, 2014 | American workers are facing significant challenges. Whether it's low pay, a system that favors corporation over citizens, a gender wage gap, the effects of unfair trade or a voting system that hampers the most disadvantaged among us, these problems are real. But will those most affected the most bother to do something about it? The public has heard it before, and they will hear it again from me as well – vote. But are people going to do it? Continue reading General President Hoffa here.
Older news stories can be found at Local News
| | | |
| --- | --- | --- |
| | | |
| | | |
| | | |
Nov. 21, 2014 |

THE MIDDLE CLASS

| U.S. Secretary Tom Perez often talks about helping low-wage workers "punch their ticket to the middle class." One of the Obama administration's staunchest progressives, he was appointed to this post last year after serving for four years as head of the Justice Department's Civil Rights division. Perez recently sat down with NBC News to discuss poverty, low-wage work, and the thorny problem of inequality. Read the interview here.
Nov. 19, 2014 |

WORKERS' RIGHTS

| Amazon.com Inc. agreed to change some of the rules for workers at the Web retailer's warehouses in the U.S. so that employees can communicate about pay and working conditions without fear of retaliation. In a settlement reached with the National Labor Relations Board yesterday, the Seattle-based company also agreed to rescind a verbal warning given to a staff member at a Phoenix warehouse who voiced concerns about security… Continue reading ...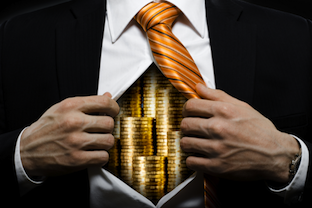 Nov. 19, 2014 |

ECONOMY

| The richest Americans' political spending has been growing faster than their spending on anything else. So, if you're wondering what happened to our Democracy, just follow the richest .01 percent… Why should we care? Because this explosion of wealth at the top has been accompanied by an erosion of the wealth of the middle class and the poor. In the mid-1980s, the bottom 90 percent of Americans together held 36% of the nation's wealth. Now, they hold less than 23 percent. Despite larger pensions and homes, the debts of the bottom 90 percent – mortgage, consumer credit, and student loan – have grown even faster. Some might think the bottom 90 percent should pull in their belts and stop living beyond their means. After all, capitalism is a tough sport. Continue reading...
Nov. 18, 2014 |

OPINION

| Daniel Linares, 58, hit the picket line last week at the ports. Why? I'm going to tell you why, because what's happening at the Los Angeles and Long Beach ports isn't just about economic injustice in a region with staggering income inequality, but there's a possibility it could put a damper on your holiday season. In the worse case scenario, port truck drivers will continue to strike, longshoremen will stop unloading cargo, more and more ships will clog the harbor, and the pickings will be slim at your favorite retailer. Read the source story. Related: California Gridlock - Labor disputed may end up costing billions.