Local and National Union News
Costco Teamsters in the East join Western Conference Pension Plan
June 24, 2016 | Teamsters who work at Costco in Maryland, New York and New Jersey have overwhelmingly ratified an agreement under which they will be covered by the Western Conference of Teamsters pension plan for the first time in the history of their membership. The Western Conference is the largest Taft-Hartley defined-benefit pension plan in the nation...After the members rejected a previous company offer in March, Costco and the Teamsters met to correct the areas that caused the rejection—the attainment of the pension plan in the East being the major area of concern. Costco agreed to allow the members in the East to decide by a separate vote as to whether they wanted to enter the pension plan. Based largely on this change, the California agreement was ratified overwhelmingly in May. The East Coast Teamsters ratified their contract in a vote count conducted yesterday... teamster.org
Teamster Local 570 Blood Drive: Give blood, save a life
June 22, 2016 | We're sponsoring an American Red Cross blood drive at our hall on Sunday, July 17, 2016. Please do your part to prevent a summer shortage: Sign up, show up, give blood! Details here.
Contracts ratified at Toyota, Cloverland, Pepsi, and others
June 21, 2016 | During the last several months the Local's bargaining teams have worked tirelessly to bring tentative agreements to members for their approval and ratification. Among new contracts recently approved is a three-year agreement with Toyota that provides wage increases and enrollment in the Teamsters 570 pension plan, a significant improvement for members. Continued...
US Foods, one of two Teamster locals reach agreement over warehouse closure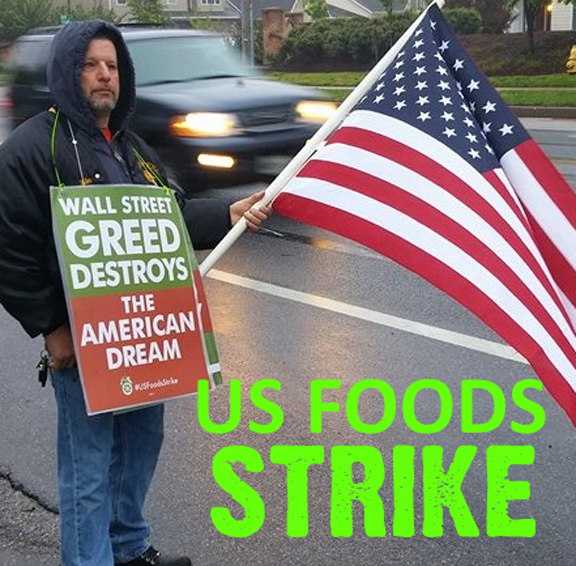 June 10, 2016 | ...Members of Local 570 of the International Brotherhood of Teamsters ratified the agreement Wednesday night, the company said in a statement. "Last night union members ratified the agreement, which provides them with severance, health care and transition assistance," Debra Ceffalio, a US Foods spokeswoman, said in the statement. "Closing this facility was a difficult decision; however, it was necessary to more cost-effectively service our customers throughout the area by removing excess capacity and reducing overlap between our distribution centers."... baltimoresun.com Note: The fight with US Foods in Baltimore and elsewhere is not over. Local 355's strike line remains in place, and other strategic actions will continue until US Foods comes to a fair and just agreement with the union.
Older news stories can be found at Local News
| | | |
| --- | --- | --- |
| | | |
| | | |
| | | |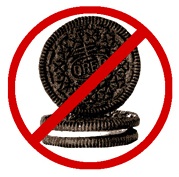 June 24, 2016 |

JOBS

| … In a crude ploy to shift blame for the loss of jobs to the union, the plutocratic powerhouse [Mondelez International] claimed it had made an offer to Local 300 [bakery workers] to keep producing Oreos in Chicago, but that recalcitrant union officials refused. Of course they did, for Mondelez essentially proposed that the workers commit mass financial suicide. Here's the "offer": Since the move to Mexico is expected to save $46 million a year, the conglomerate would graciously let the 600 ransom their jobs by paying that $46 million themselves. Just slash your annual pay and benefits (as well as your throats) by that amount, the executives told the union, and you can keep making Oreos for us. This act was an astonishing, unprecedented insulting slap in the face of every middle-class worker in the U.S… salon.com
June 22, 2016 |

LABOR

| Using rape-and-pillage corporate practices favored by Wall Street, Donald Trump made himself billions while swindling and bankrupting untold numbers of hourly workers and small businesses. In recounting his "deal-making" experience, Trump says the important thing is that he made a buck, that he came out rich. He ignores the father of five who lost his business when a Trump casino didn't pay for cabinets. He discounts the minimum wage workers that a Trump resort cheated out of hundreds of dollars of overtime…. alternet.org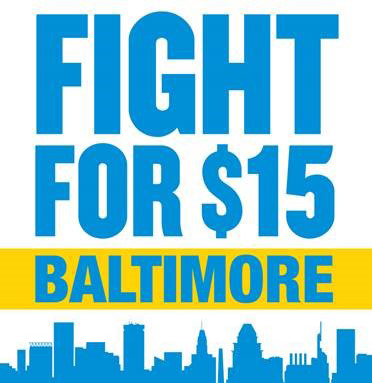 June 21, 2016 |

WAGES

| The national movement toward a minimum wage of $15 an hour is picking up steam in Baltimore, with a key test of strength for the local movement expected before the end of the summer. The City Council's Labor Committee met this week to begin the process of moving legislation to a vote, hearing testimony from supporters and opponents, and setting the stage for a full Council vote in late July or August…workinginthesetimes.com
June 20, 2016

|

HUMAN RIGHTS

| Almost as soon as Laudente Montoya started his job as a mechanic in Wyoming, he was met with insults. His supervisor called him and another coworker "stupid Mexicans," "dumb Mexicans," and "spics." The harassment wasn't just limited to Hispanic workers, either; Montoya says he overheard him calling others "nigger," "lazy Indian," and "wagon burner." " Working that job was one of the worst times in my life," he said. "It became so that I could hardly bring myself to go to work in the morning because I hated working with him so much." But when Montoya decided to do something, he was the one who ended up in trouble… thinkprogress.org Related: What you need to understand about workplace harassment.