Local and National Union News
Every Monday: New information for members and stewards
Apr. 20, 2015 | Members, do you know what a contract campaign is? Or why it's important to file a grievance in a timely manner? Stewards, need a refresher on your rights as a shop steward? When past practice is relevant? Worried about confidentiality issues? Every Monday we provide answers to those questions and more with tips to help you learn more about your role in the Local Union. Available under Members Resources - Inside Wire: Tips for Members and Weekly Steward Tip. (Note: Forgot your password? Email teamstersjc62@gmail.com for assistance.)
Breaking news: Fast Track legislation introduced in Congress today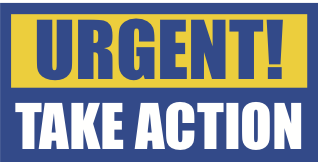 Apr. 16, 2015 | The fast track bill hit Congress today and we need your help to stop it. This bill will put good Teamster jobs in jeopardy. The TPP, the "NAFTA of the Pacific," will mean even more jobs sent overseas, lower wages for the jobs that remain, unsafe food and possibly a ban on our "Buy American" procurement laws and regulations. If Fast Track becomes law, however, Congress won't be able to change a single provision of the agreement. Please email your Representative and Senators right now and ask that they oppose Fast Track if it's brought up for a vote. The Teamsters Union has stopped Fast Track before. With your help, we will stop it again.
Teamsters take stand against fast track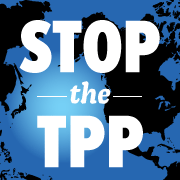 Apr. 16, 2015 | The Teamsters joined some 1,200 fellow union members and far trade advocates at a Capitol Hill rally yesterday to call on Congress to stop pushing for fast track trade promotion authority that would allow a quick up-or-down vote on bad trade deals like the TPP… Leo Gerard, president of the United Steelworkers, called on workers to head to the halls of Congress and let their members know their thoughts on fast track: "You make sure you tell them you put them there and you can take them of of there!" Full story...
Failed fast track is nearly upon us – again
Apr. 13, 2015 | Despite the Teamsters and our allies making clear that U.S. residents will be hurt if fast track can be used to quickly push secret trade deals like the 12-nation Trans-Pacific Partnership (TPP) through Congress, some lawmakers had decided to side with big business instead. But unfortunately, the fight doesn't end there. [The TPP Fast Track bill will be introduced in the Senate Tuesday.] This union and others who care about hard-working Americans are gearing up for a fight, and will need everyone who can to join in. Read on… [The TPP will outsource jobs, undercut workers' rights, dismantle labor, environmental, health, food safety, and financial laws, and allow corporations to challenge our laws in international tribunals rather than our own court system.]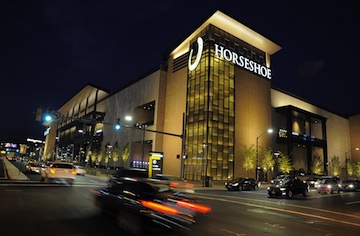 Horseshoe Baltimore Casino workers bet on union
Apr. 8, 2015 | The Horseshoe Baltimore Casino is now officially union. The cards were counted last week and a strong majority of Horseshoe workers voted in favor of representation by the National Gaming Workers Coalition, comprised of Unite Here Local 7, Teamsters Local 355, Operating Engineers Local 37 and the UAW. The Horseshoe has recognized the union and dates will soon be set for negotiations on wages, benefits and working conditions.
Older news stories can be found at Local News
| | | |
| --- | --- | --- |
| | | |
| | | |
| | | |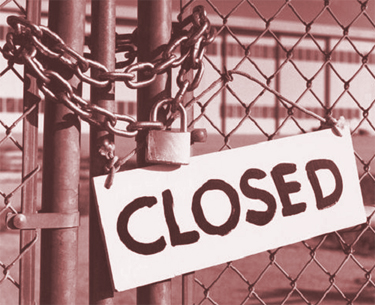 Apr. 23, 2015 |

OPINION

|

dailykos.com

…We need to stop Fast Track and we need to stop it now. All of our futures are at stake, and no one can afford to sit on the sidelines. Tell your elected leaders to do the right thing and negotiate trade deals that put people ahead of profits, and communities over corporations. If we don't, TPP will be coming to your town sooner than you think. Full story…

Related:

Senate panel approves 'fast track' trade bill.
Apr. 22, 2015

|

WORKERS' RIGHTS

| washingtonexaminer.com The National Labor Relations Board is contemplating a rule change that would chip away at state right-to-work laws. The potential change would allow unions to charge nonmembers "fair share" fees to file workplace grievances with the board. The fees would effectively circumvent right-to-work laws, which prohibit workers from being forced to join a union or pay it any fees as a condition of employment. The board's move is an apparent reaction to a case decided last year in which a board administrative law judge ruled that a Florida union violated the state's right-to-work law. Full story…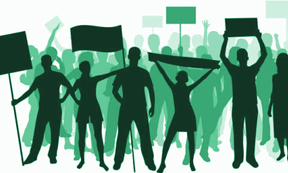 Apr. 21, 2015 |

UNIONS

|

billmoyers.com

Just a few short years after it was declared dead and almost buried, the labor movement has come roaring back. Behind it has come a powerful bipartisan sentiment that it is time to pay workers something better than poverty wages. In the last few decades we have regressed to the wealth stratification of the 1890s. Perhaps now we can return to the majority view of the 19302s that unions have a positive role to play in a stable, healthy economy. Full story...
Apr. 20, 2015 |

INCOME INEQUALITY

|

theconversation.com

Clear signs of a renewed Progressive impulse at addressing contemporary working-class concerns have emerged. Beginning with Occupy Wall Street and continuing with numerous articles, investigative reporting and blog posts, the corrosive effects of income and wealth inequality have received widespread public attention. Nationwide efforts at the state and local level to raise the minimum wage, provide paid sick days and regularize the schedules of part-time workers represent a bold attempt to restore labor standards that were a hallmark of Progressive Era worker policy. Full story…