Local and National Union News
Hoffa: Weary U.S. workers are still experiencing hard times
August 27, 2014 | Some naysayers have tried to brush off the income inequality discussion as a trumped-up effete to agitate Americans. However, while they might have wanted to ignore such calls from the Teamsters and other worker advocated, they cannot turn their back on the debate when their friends with ties to the financial world sound the alarm. Full story here.
1934 Minneapolis Teamsters strike, one key precursor to Wagner Act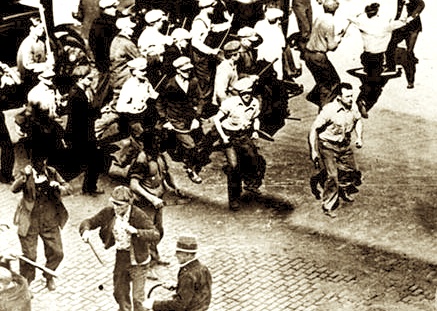 August 26, 2014 | The tensions had been simmering for months in Minneapolis. The Teamsters, trying to organize the city's truckers - who were key to transportation of food and industrial goods all over the Upper Midwest - had been browbeaten by the bosses. The so-called Citizens Alliance, a secret able of leading businessmen, was confident it could beat the Teamsters - particularly Local 574 - again. After all, the alliance's virulent and sometimes violent anti-unionism had ruled labor relations in Minneapolis since the early 1900s. This time, in 1934, it didn't turn out that way. Continue reading here.
UFCW president issue's statement on the mother of Michael Brown
August 22, 2014 | Joe Hansen, International President of the United Food and Commercial Workers Union (UFCW), today released the following statement regarding UFCW member Lesley McSpadden whose son Michael Brown was shot and killed by police in Feguson, Missouri.
US Foods worker outlines his merger concerns to trade commission
August 14, 2014 | Frank Rinetti, a Teamster member and employee of US Foods, recently sent a letter to the Federal Trade Commission (FTC) seeking information about the proposed Sysco-US Foods merger and he also outlines his concerns about the merger's impact on jobs. Read it here.
Older news stories can be found at Local News
| | | |
| --- | --- | --- |
| | | |
| | | |
| | | |
Aug. 28, 2014 |

OPINION

| The next presidential election likely will focus much less on workers' rights, and more on social issues and government spending. What we learned over the past six years is that the combination of dysfunctional Senate rules, big money in politics, the attack on voting rights, and barriers to citizenship for 20 million immigrants are real barriers to economic change. Unless we break through these barriers, it's just more of the same for working Americans. There is hope if we link workers' rights to the huge democracy movement that is growing across the U.S. Labor, plus greens, consumers, and democrats from all parties, realize that our nation today is not what democracy looks like. Read more here.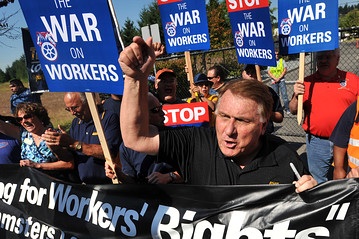 Aug. 27, 2014 |

LABOR DAY REPORT

| American now suffers the most extreme inequality of the industrial world, as the broad middle class continues to sink. Why does the U.S. no longer enjoy widely shared prosperity? The most popular explanations focus on the changes wrought by globalization and technology, and the transition to a service economy. The most touted remedies are greater education and more worker training. But if history is any guide, the most important policy is too often the leaser mentioned: workers gaining a voice at work, through organizing and broad-based collective bargaining. Continue reading here.
Aug. 26, 2014

|

WAR ON WORKERS

| The fact that our government has not caught up to the altered nature of relationships between working people and their employers has allowed corporations to deny responsibility for the labor conditioned in the factories and offices that produce the build of the goods they sell and serviced they provide. Large corporations have contracted their business models around the ambiguity in the law – using sometimes elaborate supply chains and subcontracting structures to avoid responsibility. The problem affects working people up and down the employment ladder, from minimum wage workers to providers of high-end business services. Full story here.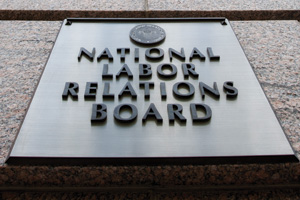 Aug. 25, 2014 |

NLRB

| Reviving a decision it made when it lacked enough legal members to rile on worker-boss disputes, the NLRB again ruled that workers should not get stuck with the tax bill on back pay lump sums they win when triumphing against management labor lawbreaking… "The purpose of our tax compensation remedy is to ensure an employee who received lump-sum back pay rather than regular income is truly made whole." Full story here.