Local and National Union News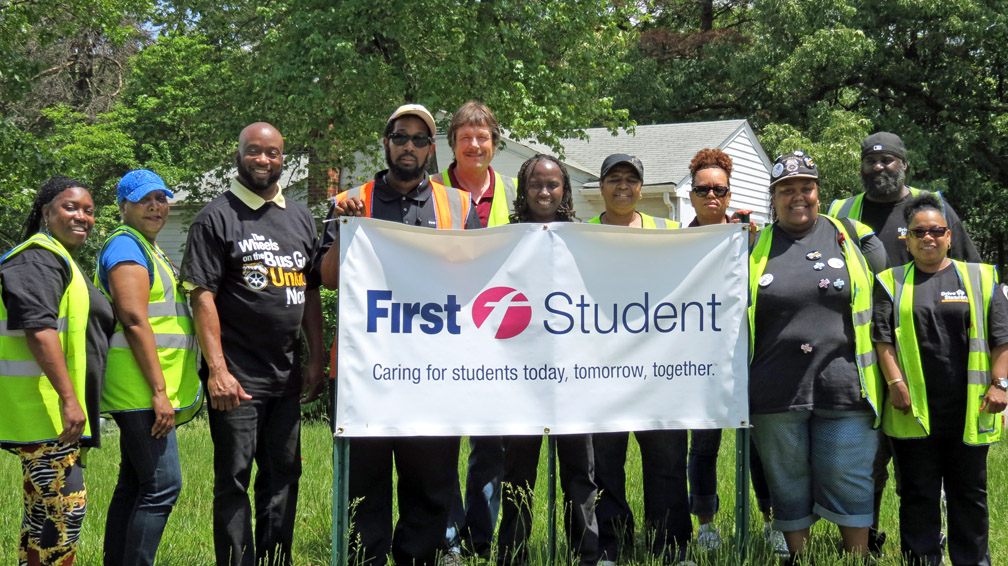 Baltimore workers ratify Teamster contract with First Student, Inc.
July 27, 2015 | After months of tense negotiations, drivers and monitors employed at the Baltimore and Severn locations of First Student voted July 18th to accept a three-year supplemental contract to the Teamsters First Student National Master Agreement. The contract provides significant increases for all wage classifications. Continued...
---
Teamsters remember James R. Hoffa on 40th anniversary of disappearance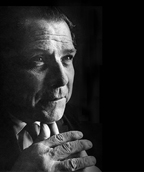 July 30, 2015 | Today marks the 40th anniversary of the disappearance of one of the greatest labor leaders in American history – James R. Hoffa. As Teamsters General President, Hoffa honed his well-earned reputation as a tough and effective bargainer and gained the respect of labor and business leaders alike across the country. He worked hard to expand the number of working men and women who were protected by union contracts and under his leadership, the union's membership rose to include more than 2 million workers. Continued…
Here's 7 reasons not-yet-union folks should join one
July 29, 2015 | We know that our union jobs generally pay significantly more than non-union jobs and our negotiated contracts provide benefits like paid vacation, holidays and sick days that many non-union workers don't get. So how about that non-union worker friend of yours who doesn't get that being a member of a union can greatly improve his/her work life? This short and to-the-point article can help you talk with family members and friends who may be on the fence about joining a union.
Rest in peace, Brother Matthew P. Shonko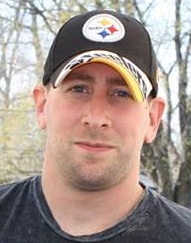 July 7, 2015 | We are saddened to announce the sudden passing of our Teamster brother, Matt Shonko (Leonard Paper). The Local 570 executive board and members extend our sincere condolences to his family, friends and coworkers. Visiting hours will be held at the Connelly Funeral Home of Essex, 300 Mace Avenue, Baltimore, MD 21221, 3 pm - 5pm, and 7pm – 9pm, Friday, July 10, 2015. A Catholic prayer service will be held at the funeral home at 10 a.m, Saturday, July 11, 2015.
What's next for US Foods?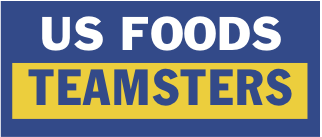 July 7, 2015 | Now comes the hard part for US Foods. Sysco's $3.5 billion proposal collapsed on June 30 after a federal judge ruled against the deal on anti-competitive concerns, leaving both companies back where they were in late 2013 – as fierce head-to-head competitors, each seeking to char a new path for future growth. Full story...
Older news stories can be found at Local News
| | | |
| --- | --- | --- |
| | | |
| | | |
| | | |
Aug. 3, 2015 |

INCOME INEQUALITY

|

teamsternation.blogspot.com

There was a time many politicians told the public they would benefit from companies earning huge profits. Trickle-down economics, it was called. But even the most deceitful of leaders no longer brings it up. Why? Because it's a big, fat lie. The people have realized they've been duped. Income inequality is at levels not seen in some 90 years. Big business is taking big bucks to the bank, but few are going back in the wallets of their workers. That's got to change. Continue reading...
July 31, 2015

|

WORKERS' RIGHTS

|

wsj.com

A federal-district court has upheld a National Labor Relations Board rule that is expected to speed union-organizing elections, a blow to several business trade groups that sued to block it. Plaintiffs, including the U.S. Chamber of Commerce, filed suit early this year to block the rule, alleging it overstepped the board's authority and violated federal law by curbing an employer's right to communicate with employees about the organizing process. Congressional Republicans likewise said the rule could limit the time employers have to counter union-organizing campaigns. Full story...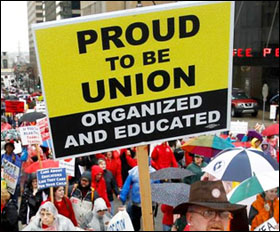 July 30, 2015 |

OPINION

| counterpounch.org It's bad enough that many (most?) non-union workers have little understanding or respect for the contributions that organized labor has made to the American economy. Worse, most of them don't have the faintest idea of what is laid out in a standard union contract. I've had people—good, well-meaning people—tell me that union contracts are "bad for the country" because they allow workers to slack off on their jobs (basically do anything they like), and management can't do a thing about it. Yeah, right. And the moon landing was a hoax, and the Arab world "hates us for our freedom." Continue reading…
July 29, 2015 |

WAR ON WORKERS

|

thehill.com

Republicans on Monday renewed their push for legislation that they say would help prevent workers from being forced into union membership. Sen. Orrin Hatch (R-Utah) on Monday introduced the Employee Rights Act, a bill that would create new requirements for workers to organize a union and make it easier for them to disband it. The bill would also restrict political donations by unions. The bill is the latest shot fired in the bitter battle between the Obama administration and Republicans over labor policy. Full story…