Local and National Union News
Teamsters: Temp work won't get America back on track
Apr. 23, 2014 | Post-Great Recession America may not be a place of double-digit unemployment. But the number of jobs where workers can earn an honest living that supports a family with the basics has shrunk substantially. And much of that is due to big business hiring tricks that have created an underclass of temporary employees. Increasingly, corporate America is filling its coffers by contracting with staffing agencies that bring in workers that do the same jobs as their permanent colleagues, but for a fraction of the cost. Continue reading at teamster.org.
Teamster horse-carriage drivers win more support in New York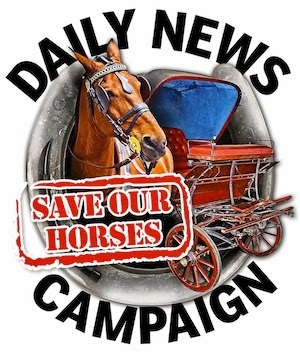 Apr. 17, 2014 | Our endangered Teamster brothers and sisters who drive horse-carriages in New York City are winning support from some powerful friends, including the New York Times editorial board, actor Liam Neeson and the New York Daily News. They are defending some 300 horse-carriage drivers from animal rights extremists and Mayor Bill de Blasio, who want to ban horse-carriages and throw the drivers out of work. Full story at teamsternation.org.
Teamsters: Stand up, fight back against ALEC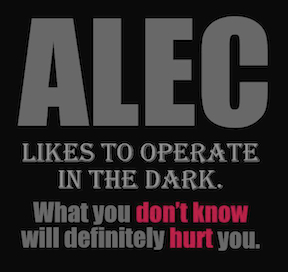 Apr. 8, 2014 | (click image to view) Our union provides information and talking points about ALEC, the secretive organization that wants to make us poorer. "In every state, the corporate-sponsored American Legislative Exchange Council, ALEC, works behind the screens to pass laws that empower billionaires and corporations. ALEC pushes laws to strip workers of their rights, eradicate public education, outsource everything that can't be nailed down, weaken environmental and consumer protections, suppress voting and increase taxes on the poor and working class while slashing them for the wealthy and for large corporations." How does ALEC work? Learn more at teamsters/war on workers.org.
Judge Approves $1.25M Wage Settlement for Durham Drivers, Attendents
Apr. 7, 2014 | Last Friday a district court judge approved the million-dollar settlement that Baltimore City school bus drivers and attendants reached with their employer, Durham School Services. The settlement covers damages for 372 class members over unpaid wages dating back to 2010. "Teamsters are proud to have helped these workers bring this injustice to light. We will continue to stand with them until all wages they have earned and are owed are covered," said Sean Cedenio, principal officer of Teamsters Local 570. A third-party administrator will calculate and issue checks to be mailed to Durham drivers and attendants within 60 days. Read more here.
Older news stories can be found at Local News
| | | |
| --- | --- | --- |
| | | |
| | | |
| | | |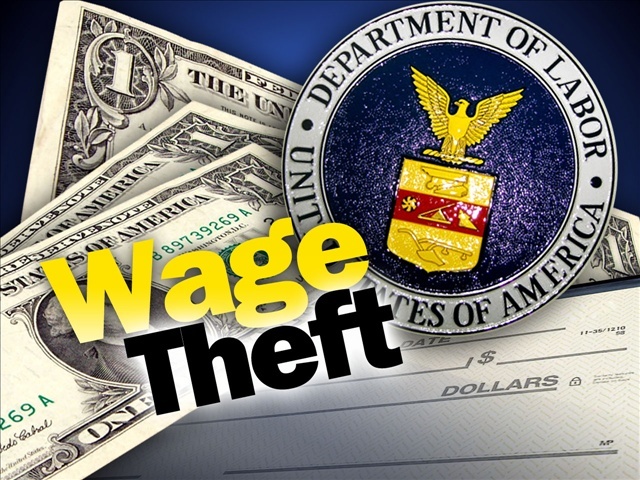 April 23, 2014
|

WORKERS' RIGHTS

| When labor advocates and law enforcement officials talk about wage theft, they are usually referring to situations in which low-wage service-sector employees are forced to work off the clock, paid subminimum wages, cheated out of overtime pay or denied their tips. It is a huge and underpoliced problem. It is also, it turns out, not confined to low-wage workers. In the days ahead, a settlement is expected in the antitrust lawsuit pitting 64,613 software engineers against Google, Apple, Intel and Adobe. Full story at nytimes.com.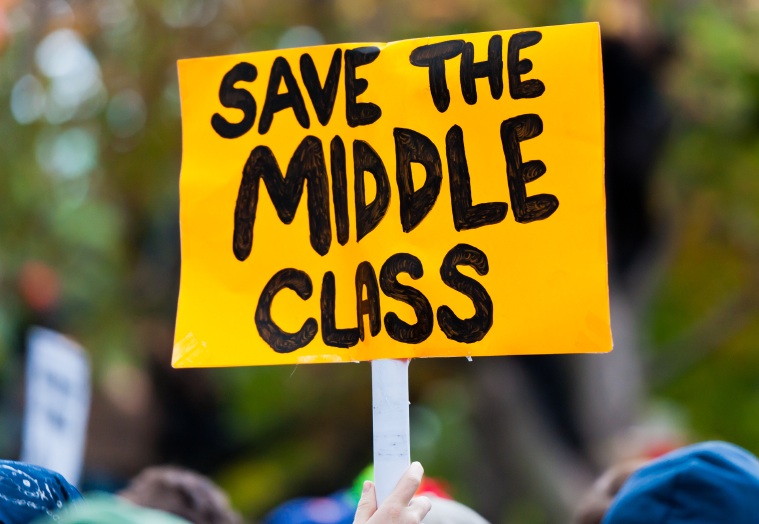 April 22, 2014 |

ECONOMY

| There is nothing "normal" about having a middle class. Having a middle class is a choice that a society has to make, and it's a choice we need to make again in this generation, if we want to stop the destruction of the remnants of the last generation's middle class. Despite what you might read in the Wall Street Journal or see on Fox News, capitalism is not an economic system that produces a middle class. In fact, if left to its own devices, capitalism tends toward vast levels of inequality and monopoly. Learn more at nationofchange.org.
April 21, 2014 |

LABOR

| The UAW announced today it is withdrawing objections filed with the NLRB regarding February's vote at the Volkswagen plant in Chattanooga, effectively terminating the NLRB review process. UAW President Bob King said the UAW based its decision on the belief that the NLRB's historically dysfunctional and complex process potentially could drag on for months or even years. Additionally, the UAW cited refusals by Tennessee Gov. Bill Haslam and U.S. Sen. Bob Corker to participate in a transparent legal discovery process, which undermines public trust and confidence. Full story at uaw.org. Related: Auto workers union drops appeal in VW vote
April 18, 2014 |

ECONOMY

| With the national debate over the minimum wage likely to intensify into 2014, Oklahoma governor Mary Fallin has signed a law passed by the Oklahoma legislature that would forbid any municipality in the state from passing its own law setting the minimum wage higher than $7.25. Not only that, it forbids cities and counties from requiring employers to provide paid sick days or vacation days. Above all, this is a reminder that in many ways, the minimum wage fight is taking on the feel of a culture war. Call it an economic culture war. Full story at washingtonpost.com.