Local and National Union News
Workers limited to 6 minutes in the bathroom, Teamsters head to NLRB
July 23, 2014 | In Chicago, a showdown over bathroom breaks between WaterSaver Faucet Company workers and management has made it to the National Labor Relations Board. New regulations from the company allots six minutes per day for each employee to use the bathroom and violators are being forced to discuss their bathroom activities and face discipline including suspension and termination. Teamsters Local 743 argues that this is an invasion of privacy. Continue reading here. Now, the company is refusing to negotiate a new contract until the workers keep quiet about the discriminatory policy.
Tell Congress to bring the jobs home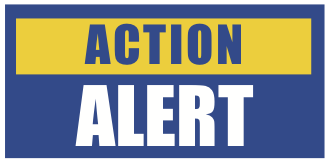 July 21, 2014 | Did you know that U.S. companies can currently receive a tax deduction for certain relocation costs when they move jobs overseas? At a time when the nation's unemployment rate is still too high, why are we rewarding companies for shipping our jobs out of the country? It doesn't make any sense! Senators John Walsh of Montana and Debbie Stabenow of Michigan are trying to right this wrong by introducing the Bring the Jobs Home Act. If passed, U.S. companies that move jobs or business operations to America from other countries would receive a tax break, not the other way around. The tax loophole for companies that ship jobs overseas would be closed. A vote on the Bring Jobs Home Act is expected in the Senate this week. Please email your Senators now and ask that they "Bring Jobs Home" by supporting this legislation.
CA port truckers strike 'indefinitely' over misclassification, right to organize
July 7, 2014 | MSNBC reports that California truck drivers for three major transportation companies went on strike Monday morning to protest labor law violations. Over 120 drivers are taking action at the ports of Los Angeles and Long Beach, two of the West Coast's largest supply points which handle roughly 40 percent of the nation's imports…Rampant misclassification in the trucking industry is at the heart of the matter. The unscrupulous corporate behavior denies drivers benefits while leaving them on the hook for astronomical maintenance costs. Full story here. Related: This is the fourth strike initiated by the drivers with the backing of the Teamsters union…
Water. Rest. Shade.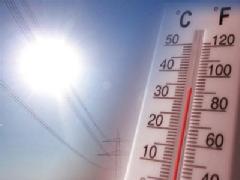 July 2, 2014 | The National Weather Service has issued a heat advisory for our area. Heat illness can be deadly. If you work outside you need to protect yourself: Drink water often. Rest in the shade. Report heat symptoms: Dizziness, headache, sweaty skin, fast heart beat, nausea, vomiting, weakness and cramping are symptoms of heat exhaustion. Symptoms of heat stroke are red, hot and dry skin, high body temperature, confusion, fainting, convulsions. Both types of heat illness require emergency care. Check out OSHA's website for additional information and advice about the hazards of working in hot weather.
Spy vs. sp … trucker?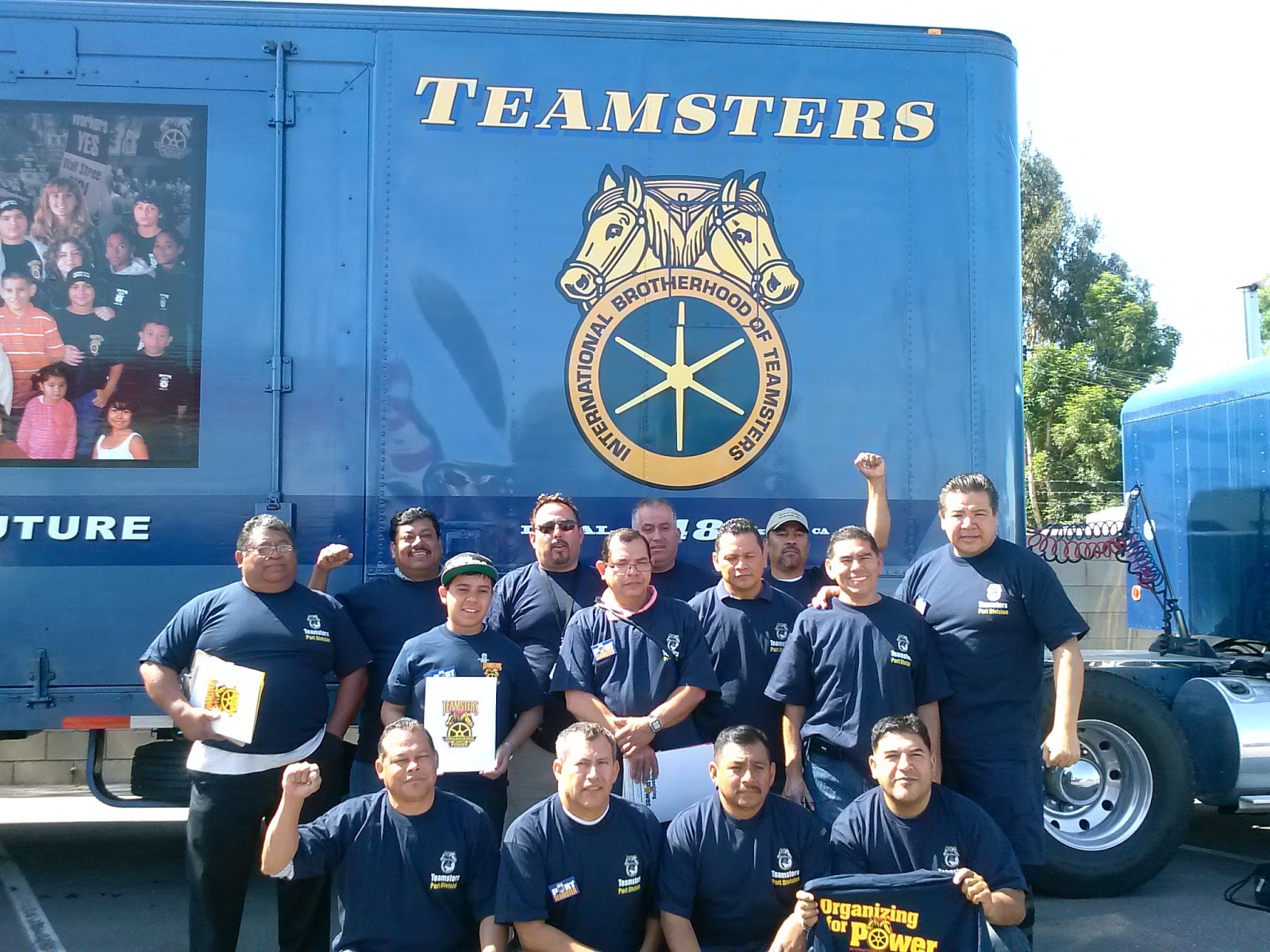 July 1, 2014 | A case to be heard by the NLRB on August 25th revolves around California trucking company Green Fleet Systems who the Teamsters union claims has used threats, coercion, and the termination of two employees to squash unionization efforts among misclassified independent contractors. Green Fleet Systems is also accused of illegal surveillance of its workers, including using anti-union agents who allegedly made death threats and taught other workers how to harass pro-union drivers…Continue reading. Photo: Green Fleet port drivers fight abusive employer/Image via TeamsterNation. Click to view.
Older news stories can be found at Local News
| | | |
| --- | --- | --- |
| | | |
| | | |
| | | |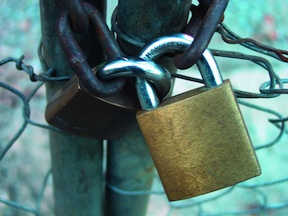 July 23, 2014 |

NLRA

| What if your employer threatened to close down your workplace unless the employees voted for the candidates your employer supported? Most people would say that the right to vote is our most precious right and threatening to take away that right must violate the law. But what if the "candidate" your employer opposed were a union, and what if your employer threatened to shut down the company if the employees voted for a union? And what if the employees screwed up their courage, despite the threat, and voted to unionize even though the employer was the largest employer in a small town? The 15th article in the Judicial Amendment Project series on the history of the National Labor Relations Act continues here.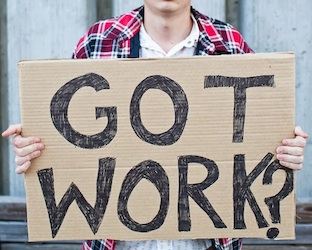 July 22, 2014 |

LABOR

| Over the past several years, Americans have been told that the labor situation in the U.S. is improving. The evidence used to back this up is the unemployment rate published by the Bureau of Labor Statistics, which has been declining. It has gotten to the point where we are seeing headlines that indicate that the job losses relating to the economic crisis of 2007-2009 are behind us, and the economy is nearly back to full employment. But despite these headlines, a look at the specifics regarding unemployment and labor reveals a far more daunting picture: fewer people are working, and if it weren't for the BLS playing statistical games, the unemployment rate would be rising, not falling. Here's why.
July 21, 2014 |

WAR ON WORKERS

| Port drivers aren't independent contractors: they're employees of companies that pay them too little for long hours, with no benefits or worker protections. It's a David and Goliath story, only in this case there are 120 Davids taking on a hidden Goliath in an industry that every day touches everyone who is reading this in hundreds of ways. The port trucking industry is built on illegal fiction, designed to rip off the 120 drivers who went on strike at the ports of Los Angeles and Long Breach… Learn more about the labor issue that all Americans should be concerned about.
July 11, 2014

|

U.S. LABOR

| The was announced [in Chattanooga, Tenn.] today by the United Auto Workers union and Volkswagen employees that the UAW will begin representing workers at the plant…The union has been negotiating with Volkswagen since it narrowly lost a representation vote last February by 712-626. Since the vote was influenced by millions of dollars of outside money from rightwing groups and by threats from GOP politicians, the union filed a challenge to the election with the NLRB. The union dropped the challenge after receiving word from Volkswagen that the company was willing to work out a way to achieve union representation for the workers. Volkswagen workers in the home country, Germany, have long been unionized… Full story here.