Local and National Union News
Burning landfill near a nuclear dump? Sign this petition to Bill Gates!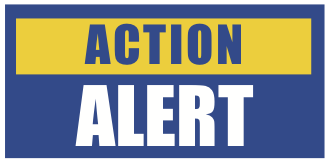 September 26, 2014 | Microsoft co-founder Bill Gates is the dominant shareholder of Republic Services, which owns the burning landfill. He has the power to convince Republic Services to evacuate families living next to the burning landfill. State health investigators found a high rate of brain and nervous system cancers among the children in the area near the landfill. The Teamsters represent about 9,000 of Republic's workers and despite a contentious relationship with the company, has joined the call for buyouts and removal of the waste. Bill Gates can help protect families living in the nearby community. Please sign the petition here.
Trade Commission considers challenge to food merger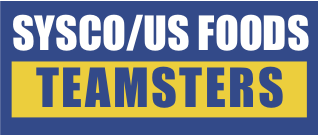 September 25, 2014 | The Federal Trade Commission is considering a possible antitrust lawsuit to block the planned merger of Sysco and US Foods, concerned that combining the nation's two biggest food suppliers to restaurants, schools and other institutions could threaten competition, according to people familiar with the matter…The commission hasn't yet decided whether to challenge the deal but a decision could come within weeks, these people said. Full story here.
Teamsters celebrate Truck Driver Appreciation Week - again!
September 15, 2014 | It's that time of year again! Last year, we asked Teamsters to submit photos of themselves and their trucks to the Teamsters Facebook page. The response was overwhelming Hundreds of Teamsters sent in photos, along with their comments. This year, the Union is asking you again to send photos of you and your trucks, either by posting directly to the Teamsters Facebook page or by sending a direct message to the page. Go ahead, do it!
Tell Sysco CEO to respect his workers NOW!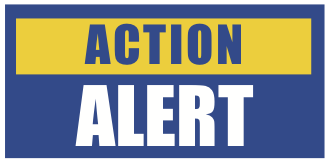 September 12, 2014 | Thousands of Teamsters at foodservice giants Sysco and US Foods are worried about their jobs and their livelihoods. Sysco is attempting to purchase its only national competitor, US Foods. Sysco and US Foods have refused to provide workers with information about how the merger would affect their jobs, especially in markets where consolidation is likely to occur. Teamsters are worried. Please sign this appeal today. Join our campaign to demand that Sysco and US Foods honor their agreements with 11,500 Teamsters and protect the livelihoods of the men and women who make these companies leaders in the industry. Please sign this appeal to Sysco CEO William J. Delaney III in support of the Teamsters at Sysco and US Foods who are demanding answers today.
Workers apprehensive about Sysco acquisition of US Foods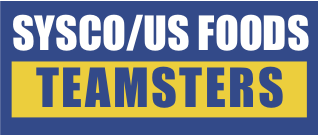 September 10, 2014 | … Food giant Sysco has provided no assurances about what will happen after they finish their acquisition of US Foods however they claim the merger will result in $600 million in savings from what they call "synergies." Full story here.
Older news stories can be found at Local News
| | | |
| --- | --- | --- |
| | | |
| | | |
| | | |
Sept. 30, 2014 |

EDITORIAL

| Republican Sen. Lamar Alexander of Tennessee thinks he has the solution to perceived problems at the National Labor Relations Board: Make the five-member body just as deadlocked as Congress… Alexander's revisions of the NLRB would also allow legal challenges to complaints issued by the NLRB's general counsel's office even before they are reviewed by the board itself; that could delay actions on labor complaints for months, if not years. This is not reform; it is legislative neutering… Read it here.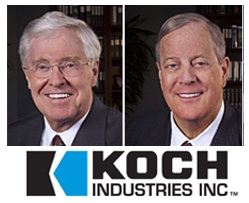 Sept. 29, 2014 |

IN FOCUS

| Together, Charles and David Koch control one of the world's largest fortunes, which they are using to buy up our political system. But what they don't want you to know is how they made all that money… The company's legal history – including a trail of congressional investigations, Department of Justice consent decrees, civil lawsuits and felony convictions – augmented by internal company documents, leaked State Department cables, Freedom of Information disclosures and company whistle-blowers, combine to cast an unwelcome spotlight on the toxic empire whose profits finance the modern GOP. Read the long, but very informative exposé here.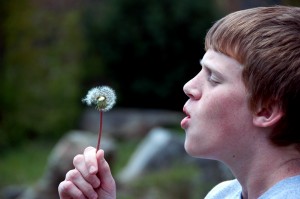 Sept. 26, 2014 |

ECONOMY

| …Nearly half of Americans who once believed in the American dream (defined as the belief that if you work hard, you'll get ahead) think it no longer exists. Similarly, close to half of all Americans over 18 think their generation is better off financially than their children's will be. What symptoms are Americans experiencing that have led to this gloomy outlook?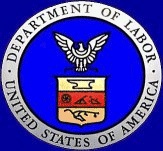 Sept. 26, 2014 |

WORKING FAMILIES

| The Obama administration wants to remind Americans that the United States is the only developed country without laws providing paid maternity leave. A new video from the U.S. Labor Department compares two pregnant women who work full time and share the same due date. One will get 14 weeks of paid leave, because she lives in Germany. The other will get none because she lives here… "Too many working families today can't afford to take the time they need to care for their families or themselves because they lack any form of paid leave," Labor Secretary Thomas Perez said in a release. Full story here.
Our next Membership Meeting
will be held Sunday, Oct. 12th
at 10 a.m. at the Union Hall.
Please be present and on time.