Local and National Union News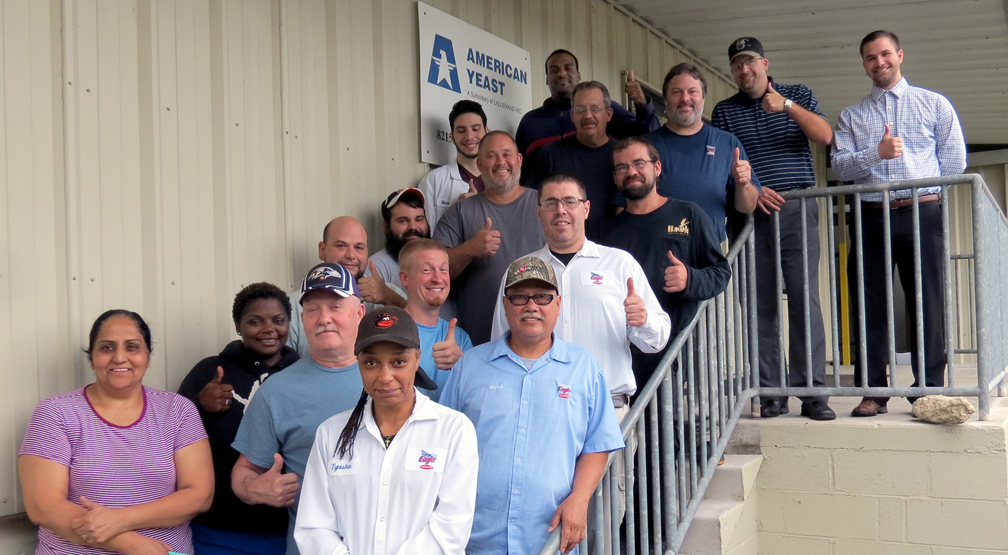 Five-year contract unanimously approved at American Yeast
Sept. 28, 2016 | Lab technicians, mechanics and utility workers employed at the American Yeast production facility in Baltimore, yesterday ratified a five-year contract – the first as members of Local 570*. The new collective bargaining agreement came with the full recommendation of the negotiating committee. It includes an 11% wage increase over term, plus a one-time bonus at the beginning of each contract year. Other highlights include improvements in bereavement leave, grievance and arbitration procedures, and the formula by which vacation leave is calculated. In addition, effective Nov. 1st, members will participate in the Warehouse Employees Local No. 570 Health & Welfare Trust Fund, a move that will also increase members' take-home pay significantly. "This is the best thing we ever did," said shop steward Wayne Winiarski, referring to the ratified contract. More on the American Yeast agreement in the upcoming issue of our Local Union newsletter. * The group was formerly a unit of Teamsters Local Union 311 that in 2015 merged with Teamsters Local 570.
Teamster women take over Hollywood...
Sept. 28, 2016 | Hundreds of Teamster women marched through the streets of Hollywood, California on Friday, Sept. 23, in support of University of California (UC) Teamsters [Local 2010], and their fight for better wages. Teamsters attending the union's annual women's conference joined the rally where they called on the UC system to deliver a fair contract… peoplesworld.org
Today is #StopTPP call-in day: Make the call against this job-killing trade deal
Sept. 14, 2016 | We urge all Teamsters to join in this action and flood Congress's phone lines today with calls to every lawmaker asking them to pledge their opposition to the TPP. The TransPacific Partnership is a 12-nation corporate power grab that will ship thousands of jobs overseas, lower wages in the U.S. and undermine laws that protect workers and the environment. Please call your senators and representatives now at 844-394-8431 – tell them to commit to standing firm against the TPP.
Older news stories can be found at Local News
| | | |
| --- | --- | --- |
| | | |
| | | |
| | | |
Sept. 28, 2016 |

WORKERS' RIGHTS

| The Culinary Union [UNITE HERE] is calling for a national boycott of Republican presidential nominee Donald Trump's businesses after management at his Las Vegas hotel has failed to come to the bargaining table for more than nine months, the union announced today. The boycott call targets businesses that Trump owns, has invested in or has partnered with and remains in effect until the hotel begins negotiations…"While Donald Trump waged an indefensible anti-worker and anti-immigrant presidential campaign, the workers at his Las Vegas hotel fought for dignity and respect in their workplace," said UNITE HERE President D. Taylor. "They voted to unionize, they won, and now the law says Trump must negotiate." The AFL-CIO will observe the boycott. lasvegassun.com

Related:

Other unions can respect the boycott and not deliver goods or pass the picket lines.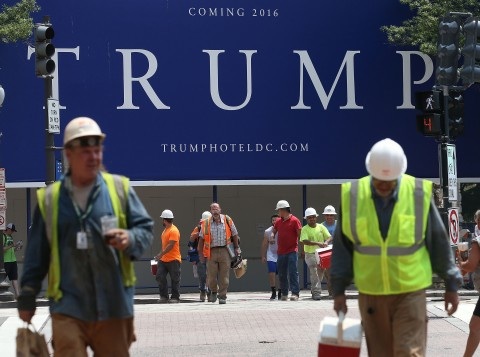 Sept. 27, 2016 |

ELECTION 2016

| Hillary Clinton on Monday called on Donald Trump to apologize to people who have worked on the real estate moguls properties who have not been paid in full. Do "the thousands of people that you have stiffed over the course of your business not deserve some kind of apology from someone who has taken their labor, taken the goods that they've produced and then refused to pay them?" Clinton said in the first debate of the general election… Over the course of the campaign, reports have emerged about Trump refusing to pay what some vendors said he owed them… politico.com
Sept 26, 2016 |

UNIONS

| In their ongoing, all-out assault to crush labor unions, corporate forces have fabricated a cultural myth to undermine popular support for labor: Unions, they insist, are no longer needed. They tell us that in today's entrepreneurial economy, workers must compete with each other, not cooperate. Before swallowing that wad of hornswoggle, let's revisit Flight 1549…

nationofchange.org
Sept 23, 2016 |

OPINION

| Power comes in many forms, but for the working class it always boils down to the same fundamental ingredient: unbreakable solidarity. In my two decades of organizing across the United States, we almost always win when workers are in the driver's seat. We lose when we forgot about solidarity and think we might succeed with easier, less confrontational activities like lawsuits, policy mobilization, and cozying up to elected officials. Today's struggle for social change requires the same worker-focused strategies and methods that built enough power to achieve the amazing social and economic gains made by ordinary people from the 1930s through the 1960s… jacobinmag.com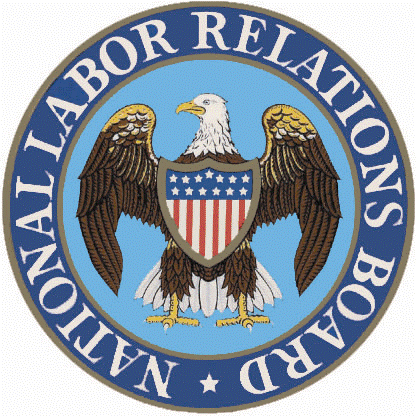 Sept. 22, 2016 |

STRIKES

| The National Labor Relations Board's top enforcement officer is proposing that companies must prove – not just state – that only by hiring permanent replacement workers can they keep going economically, after the firms force their own employees to strike. If enacted, such a policy would be a major advance for workers' use of strikes. Needless to say, the company involved, United Site Services of California, is screaming about NLRB General Counsel Richard Griffin's stand, contained in a brief submitted to the full NLRB. And the union in the case, Teamsters Local 315, is cheering Griffin on and has filed its own supporting brief, too, laying out the case against the scabs. The case's outcome is important… teamster.org