Local and National Union News
Contract negotiations update
Jan. 11, 2017 | TransDev members approved a three-year agreement that maintains health and welfare benefits, and provides for a two percent company contribution to an employee's account whether or not the employee makes contributions. Members who distribute and store oil and gas products at Sunoco… Continued
University of California Teamsters go on strike for fair wages, pensions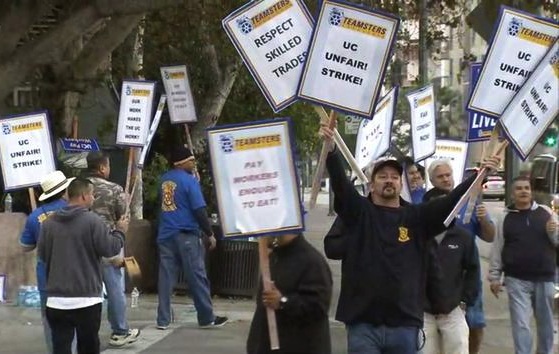 Jan. 10, 2017 | Today, thousands of University of California (UC) administrative, clerical and support workers are on strike across the Golden State, taking a stand against a UC system that has turned its back on them by not paying them a wage that allows them to support themselves and their families. More than 12,000 workers, members of 2010, walked off the job Tuesday to protest the numerous unfair practices and violations of state law committed by UC… huffingtonpost.com
Trucker deaths top all others in the workforce
Jan. 6, 2017 | The Teamsters for years have been front-and-center in the fight for ensuring proper rest breaks for truckers. A new government report shows why that effort is so very important. A National Census of Fatal Occupational Injuries for 2015 found that heavy and tractor-trailer truck drivers recorded 745 fatal injuries, the most of any occupation… teamster.org
Cool labor book: 'A People's History of the United States'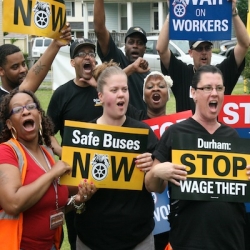 Jan. 3, 2017 | If your last serious read of American history was in high school – or even in a standard college course – you'll want to read this amazing account of America as seen through the eyes of its working people, women and minorities. Howard Zinn (1922-2010) was a widely respected historian, author, playwright, and social activist. In A People's History of the United States: 1492-Present, he turns history on its head with his carefully researched and dramatic recounting of America and its people – not just its bankers, industrialists, generals and politicians. This book will give you a whole new way of looking at and understanding the world around you. Order it at Union Communication Services.
---
Older news stories can be found at Local News
| | | |
| --- | --- | --- |
| | | |
| | | |
| | | |
Jan. 20, 2017 |

LABOR

| ..."It's going to be the most challenging period for organized labor since the 1930s," says Susan J. Schurman, a labor studies and employment relations professor at Rutgers University and former labor union leader."It's clear to everyone at this point that is conservatives had their way, we'd not have unions." What should unions do? Unions continue to speak out on issues of interest, commenting on incoming presidential policies and appointments. Schurman recommends two strategic directions that unions should pursue… foxbusiness.com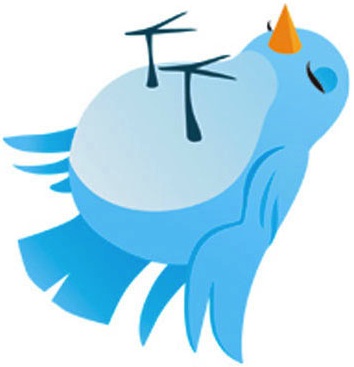 Jan. 19, 2017 |

LABOR

| Donald Trump proposes to put fast food Andy Puzder in charge of the Department of Labor, where he could bring his program of wage theft, automation, and sexism to workers nationwide. Unions and advocacy groups are not so enthusiastic about this proposal, and one of the ways they've tried to register their concern is by tweeting Puzder. This has revealed something new, interesting, and pathetic about the wealthy, powerful, outspoken political nominee: he has incredibly thin skin. Puzder has been steadily blocking his critics on Twitter. Just think: a labor secretary who doesn't want to hear from pro-worker groups… dailykos.com
Jan. 18, 2017

|

WORKERS' RIGHTS

| General Motors says it will invest another one billion dollars in U.S. auto plants in 2017. That's on top of the $2.9 billion in U.S. investments GM announced last year. United Auto Workers Vice President Cindy Estrada says the GM announcement emerged as a result of the 2015 collective bargaining agreement with the UAW. Estrada says the UAW is pleased about the additional investment and the union will work with GM to bring more product manufacturing to the U.S… laborradio.org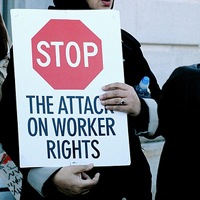 Jan. 18, 2017 |

WORKERS' RIGHTS

| …For labor advocates, the concern about this approach is what happens to people in states that are less adamant about enforcement. While workers in states that have been active on these issues in the past will likely continue to be protected by their state agencies, states without established resources in place will have a harder time
stepping
up all the way…. "States can play a tremendously important role in combating wage these, but in other critical areas, like workplace safety and health or workers' right to organize, states may have a harder time filling in the gap because they are often preempted by federal law from directly enforcing these laws"… theatlantic.com
Jan. 17, 2017
|

EDUCATION

| Betsy DeVos, whose nomination for secretary of education will be reviewed by the Senate Health, Education, Labor and Pensions Committee today, has never taught in a classroom. She's never worked in a school administration, nor in a state education system, nor has she studied pedagogy. She's never been to public school, and neither have her children. But DeVos has been deeply involved in education – as a lobbyist and philanthropist – since the early 19902, particularly in her home state, Michigan, where she pushed to expand charter schools and to implement a voucher system that would funnel public dollars to private schools… Her record is so extreme that her nomination has made some allies of the charter movement queasy, along with teachers' unions and other public-school advocates… thenation.com Why does this matter? Billionaire Betsy DeVos is actively hostile to public education.