Local and National Union News
This Black Friday, will you stand with striking Walmart workers?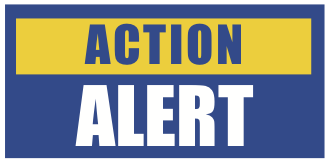 Nov. 26, 2014 | Walmart's owners, the Walton heirs, have more wealth than 42 percent of the United States. Yet Walmart employees aren't able to afford to feed their families. Just recently in Oklahoma, a Walmart store actually put out a food bin to collect canned goods for its hungry employees. Walmart workers deserve better treatment than this. They want a raise, not charity. So this Black Friday, there will be protests at 1,600 stores across the country to show solidarity. It's simple to join their protests: Go to BlackFridayProtests.org to find an action near you. Bring a sign and your cellphone, and take a selfie. Post it on your Facebook page or send it to the Facebook page of the Walmart workers organization, Organization United for Respect at Walmart (Our Walmart).
Facebook bus drivers vote to join Teamsters
Nov. 21, 2014 | Contract shuttle drivers who serve Facebook's employees voted 43-28 Wednesday to joint the International Brotherhood of Teamsters, marking a victory in Silicon Valley for one of America's largest unions. Of the 87 shuttle-bus drivers who work for Loop Transportations, 43 voted in favor of representation by Teamsters Local 853…Continue reading here.
Sysco And US Foods Teamsters protest shareholders meeting
Nov. 19, 2014 | Teamsters employed at Sysco and US Foods protested outside Sysco's shareholders meeting today to demand answers to tough questions from the company's Board of Directors about its proposed purchase of US Foods and the impact on thousands of jobs. "Thousands of workers at Sysco and US Foods are concerned about their livelihoods, but all Sysco will say is that employees will become Sysco associates Day One if the merger is approved by the federal government," said Ken Hall, International Brotherhood of Teamsters General Secretary-Treasurer. Continue reading here.
Older news stories can be found at Local News
| | | |
| --- | --- | --- |
| | | |
| | | |
| | | |
Nov. 26, 2014

|

WORKERS' RIGHTS

| With his executive action shielding millions of undocumented immigrants from deportation, President Obama gave a whole lot of workers – largely the kind who pass you your burger, mow your lawn, clean your hotel room, bus your table, and pave your driveway – a raise. The biggest beneficiaries, of course, are the undocumented immigrants themselves. But there are a whole lot of low-wage Americans who should be happy about what Obama did, too. Read why here.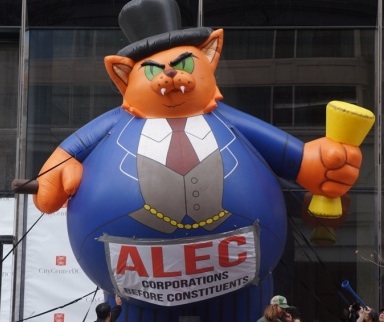 Nov. 26, 2014 | WORKERS' RIGHTS

|

The corporate dating service for state lawmakers known as ALEC once again has working men and women in its sights. And not in a good way. Early in December, ALEC (or the America Legislative Exchange Council) will present its plans on empowering corporations, pauperizing workers and eradicating private education in Washington, D.C., according to our friends at the Center for Media and Democracy… One of the ways ALEC will try to crush democracy is to make it harder for local governments to pass laws governing wages and sick time. Full story here.
Nov. 24, 2014 |

WAGES

| As retailers and consumers gear up for the holiday shopping season, it's a good time to take a closer look at what things are like for the person on the other side of the cash register. Over the past year, there have been an increasing number of retail strikes as workers in the industry call for higher pay and better working conditions. Why should this matter to the ordinary shopper just looking out for the perfect gift? Continue reading here.
Nov. 21, 2014 |

THE MIDDLE CLASS

| U.S. Secretary Tom Perez often talks about helping low-wage workers "punch their ticket to the middle class." One of the Obama administration's staunchest progressives, he was appointed to this post last year after serving for four years as head of the Justice Department's Civil Rights division. Perez recently sat down with NBC News to discuss poverty, low-wage work, and the thorny problem of inequality. Read the interview here.