Local and National Union News
Taylor Farms recalls Costco salad linked to E. coli
Nov. 30, 2015 | Federal officials say a vegetable mix has been recalled after it was believed to be the source of E.coli in Costco chicken salad that has been linked to an outbreak that has sickened 19 people in seven states. Taylor Farms Pacific Inc. of Tracy, has recalled a mix of diced celery and onion used in Costco chicken salad… Costco says it uses one supplier for those vegetables in the chicken salad in all its U.S. stores. Continue reading… Note: Local 570 represents more than 900 Costco workers employed at four Maryland stores.
Ford workers narrowly ratify UAW contract
Nov. 23, 2015 | Workers at Ford narrowly ratified the company's four-year labor deal with the United Auto Workers, the labor union announced late Friday. A defeat for the contract could have left ford facing a strike for the first time in 39 years. The UAW had been looking to claw back some concessions that were made eight years ago to help the U.S. carmakers survive the recession. Industry Week
High court rulings could affect workers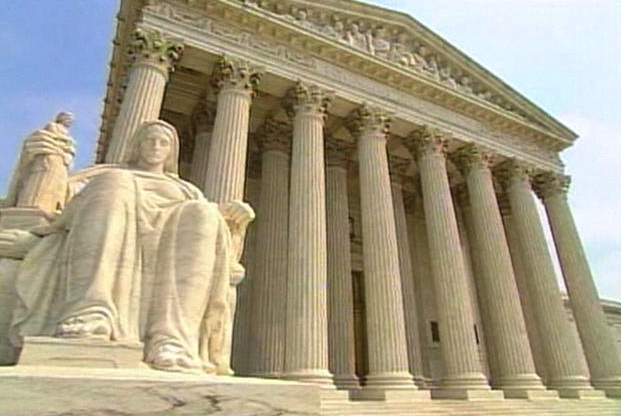 Nov. 20, 2015 | The future of workers on the job could be shaped significantly by a spate of causes set to be considered by the U.S. Supreme Court during its current term. And it is something more everyday Americans need to be aware of and consider. … The Teamsters represent about 273,000 public sector workers, and other union represent millions more. These government employees are everyday Americans just trying to earn a living and support their families. But that will be increasingly difficult if union rights are curtailed nationwide. Full story here.
21 organizations fighting for labor rights in the food system
Nov. 19, 2015 | … In Tracy, California, Teamsters members are fighting poverty wages and severe violations of basic rights at Taylor Farms. And more than 11,000 Teamsters workers have united to defeat a mega-merger of U.S. Foods and Sysco, which would have jeopardized thousands of broadline food service and transportation jobs… Read more here.
Older news stories can be found at Local News
| | | |
| --- | --- | --- |
| | | |
| | | |
| | | |
Nov. 30, 2015 |

OPINION

| In an era of increasingly precarious careers and deepening economic insecurity, wide-ranging groups of working people — from adjunct professors to child care workers to digital media journalists to auto parts workers — are joining together to start new unions so they can speak with a more powerful voice about their future. In a larger sense, all of these people who are working together to restart the union movement are pointing out something that should be obvious by now: that a grand economic experiment that America's wealthy corporate elites launched a generation ago has been a destructive failure for wage-earning Americans. Newsweek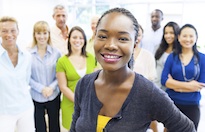 Nov. 25, 2015 |

LABOR'S CHANGING DEMOGRAPHICS

| There might not be too many younger workers represented by unions yet, but that doesn't mean they don't want to be. "Our generation was taught that you go to college, graduate with a degree, and then get a job," said Molly Meyer, author of "It's My Company Too!" "That is no longer the case – our generation is swimming in student debt, now, instead. Somehow, somewhere, in the eyes of businesses and in the eyes of college institutions, the value of a college education doesn't match up from a dollar perspective. Perhaps our lean toward unionization is a way to remedy that discrepancy on one end." Younger workers are more drawn to unions as a result of the economy they came of age in. Work Force
Nov. 25, 2015 |

WORKING AMERICA

| Presidential candidates from both parties are tossing around ideas about how to help everyday working Americans. But something's missing. Strongmen on the right are speaking almost exclusively to white, working-class voters, stoking populist resentment toward people of color – both immigrants and African Americans. Progressives, for their part, are calling for better wages and quality of life across the board, including for those vilified on the right. But to win 2016 and beyond, candidates must reach out to both groups; they must speak to all working people. American Prospect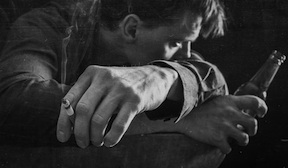 Nov. 24, 2015 |

ECONOMY

| … In tandem with the findings of another recent study revealing middle-age, working-class white Americans are the only group in the country whose health and mortality rates are worsening, the survey offers more than just a look at the ideas and attitudes that characterize a slice of the population. It provides a possible diagnosis for what ails, and may very well be killing, an entire demographic. Alternet
Nov. 23, 2015 |

WORKERS' RIGHTS

| From affirmative action to agency fees to whistleblower rights, a spate of worker-oriented cases either wound up before the U.S. Supreme Court in November, or are headed there, with the opposing sides laying out their positions this past month. And while most of labor focuses on one of the looming conflicts - the agency-fee case Friedrichs vs. California Teachers Association - the others are important, too. That's because the court, and particularly its five-man Republican-named majority, appears poised to drastically rewrite not just labor law, but working conditions in the U.S. Peoples World