Hoffa: The Teamsters will help Biden protect workers
Dec. 2, 2020 | For more than 18 months, the Teamsters worked hard in key states like Michigan to get a pro-worker president elected. So the union was delighted when Joe Biden emerged victorious and looks forward to his swearing in as the 46th president next month. President-elect Biden and Vice President-elect Kamala Harris are committed to moving forward on an agenda that prioritizes working Americans, both on the job and in their golden years after work is done …… Continue reading here.
Members, Teamster stories are needed!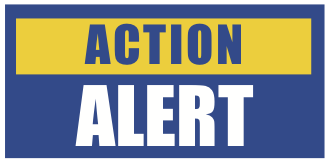 Dec. 7, 2020 | A House Ways and Means Committee round table discussion is scheduled this Wednesday, Dec. 9th, to address the ways that frontline workers needs during the COVID pandemic. We want to make sure Teamster voices and Teamster stories are heard. How has the COVID public health crisis and recession impacted you and your work? What do you need to feel safer in you work environment? To upload your COVID stories, use this link for video (90 seconds or less), or this link for written response. It's easy! Do it today! Note: If you have problems submitting your testimony, you may also email it to TDoyle@teamster.org
Update from Passenger Transportation Division
Dec. 10, 2020 | Director Rick Middleton reports: "2020 hasn't been anyone's idea of a good time, but there's good news on the horizon. A vaccine is within reach and it's likely that by this time next year, student transportation and other transportation services that have been disrupted by the pandemic will be back in full swing all across the country. In the meantime, we haven't taken a break from building Teamster power. In spite of the pandemic, we've had a number of organizing and contract victories.. Continue reading
Teamsters to play key role in distribution of COVID-19 vaccine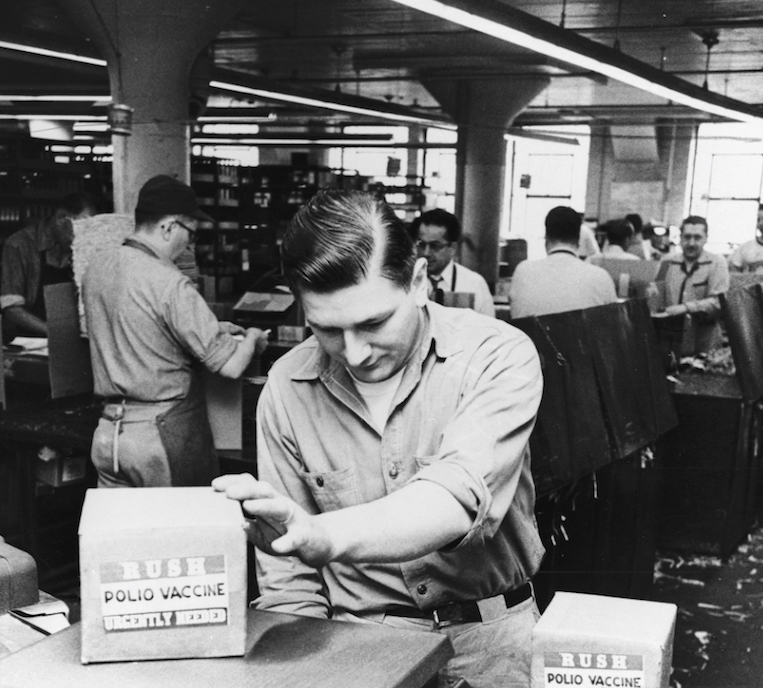 Dec. 11, 2020 | In 1955, Teamsters (left) aided in rushing the new life-saving Polio vaccine throughout the nation within days when it was made available. Today, Teamsters will again play an essential role in the delivery of a life-saving vaccine. Distribution giant UPS, the single largest employer in the Teamsters Union, and it's rival, FedEx, are "ready and prepared" to deliver 660 million Covid-19 vaccine doses nationwide. (The vaccine requires two doses per person.) UPS is also shipping vaccine kits that include syringes, mixing vials and fluid, personal protective equipment, and instructions for administering the vaccine. Nationally, the Teamsters represent more than 260,000 package and freight workers. More than 3,500 of them are members of Local 355 in Baltimore, Local 453 in Cumberland, and Local 992 in Hagerstown. Additionally, Local 355 represents workers at dry ice manufacturer Capitol Carbonic in Baltimore. Members there are making and distributing dry ice pellets needed to keep the Pfizer vaccine at its required sub-zero temperature of -70 Celsius. Watch the video here.
Teamsters mourn murdered UPS member
Dec. 24, 2020 | Teamsters Local 677 member Nathan Daniel Burk, 28, was murdered on the job on Tuesday, December 22, 2020, in Watertown, Connecticut. Burk was a five-year Teamster and resident of Waterbury, Connecticut. Teamsters from across the region gathered last night at the Watertown UPS facility to honor Burk. Continued...