States hope to make one of the dirtiest, deadliest jobs a little safer
Aug. 11, 2017 | Collecting trash is one of the most dangerous jobs in the country. In fact, garbage workers are far more likely to die on the job than police officers or professional firefighters. One of the biggest dangers they face is being hit by other drivers swerving to pass the trucks along their routes. That's why lawmakers in 16 states have passed "Slow Down to Get Around" laws in recent years… governing.com (Local 570 represents more than 85 workers employed by sanitation companies.)
UC2 members ratify successor contracts
Aug. 28, 2017 | Three contracts covering drivers, personal development assistants/day center, and personal development assistants/residential at Unified Care Connections (UC2) were ratified over three days during the end of July. Each contract has a term of three years and provide signing bonuses and a wage increase the first year with provisions for wage reopener negotiations in the second and third year. Drivers maintained a guarantee of a 40-hour work week.
Teamsters Disaster Relief Fund coordinating efforts with South Texas leaders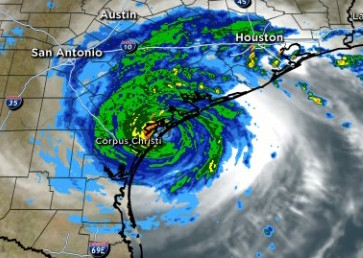 Aug. 28, 2017 | General President Hoffa has directed international union staff to provide all necessary support to members impacted by Hurricane Harvey and the resulting floods. Assessments are currently being conducted on the best ways for the Teamster Disaster Relief Fund, Joint Councils and Local Unions can provide support to our members and retirees affected by the unprecedented storm. In the meantime, you can make donations directly to the Fund here and the funds will be earmarked for assistance to members impacted by Hurricane Harvey. teamster.org