News Items - February 2014
ACT NOW: Fast Track is the wrong track for Teamsters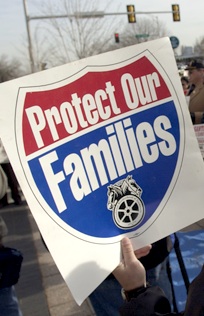 February, 2014 | Fast Track is a measure that requires Congress to take only a quick up-or-down vote on secret trade deals like the Trans-Pacific Partnership and does not allow such agreements to be amended. It limits Congress' constitutionally mandated oversight of such trade deals and lets others decide what's best for America. The result is fewer good-paying U.S. jobs and unsafe food and products for Americans. Like previous "free trade" agreements, the TPP would be a boon for corporations while hurting workers and the environment. The trade agreement would devastate American manufacturing. Though Teamsters, generally, do not represent workers in the manufacturing industry, every Teamster would be affected because a big part of what we do – from warehouse work to transporting products – is related to manufacturing. Take a few minutes right now to follow the steps here and fight fast track! Watch Jim Hoffa tell MSNBC's Ed Schultz how Fast Track is the wrong track for America. Update 2/17: Vice President Biden says trade deals are on hold, at least for now.
Black History is Teamster history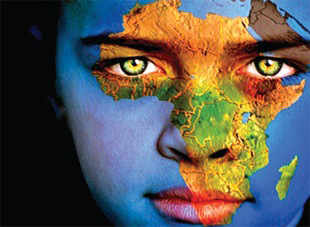 Feb. 4, 2014 | The contributions of black members to the success of the Teamsters Union are numerous, varied and as old as the union itself. Black team drivers attended the first Convention in 1903 and were active in all aspects of the union from the beginning. That commitment remains strong today. The Teamsters Union has traditionally been ahead of other unions in terms of the treatment of minority members, calling for "no color line" in the union as early as 1906. Continue reading at teamster.org.
Teamsters back legislation reining in anonymous campaign money
Feb. 6, 2014 | Our union yesterday threw in its support behind new legislation that seeks to reform the political campaign finance system and return government to everyday Americans. By approving the Government by the the People Act, introduced by Rep. John Sarbanes (D-Md.), Congress would curb the warped priorities that hamper today's political system and return it to one that is of, by and for the people. Giving regular Americans a vehicle to fight back against anonymous billionaires will ensure lawmakers are held accountable by their own constituents above outside interests. Also, Teamsters support campaign reform finance bill.
Teamster attorney sets the record straight in Letter to Editor
Feb. 7, 2014 | Jim Rosenberg, attorney for Baltimore Teamster Unions 311, 355, and 570, sent a Letter to the Editor in response to The Baltimore Sun's coverage of President Obama's recent visit to the Costco store in Lanham as part of his efforts to promote a national higher minimum wage. The newspaper failed to report that a significant portion of Costco's stores are unionized. (Four local stores are represented by Teamsters Local 311.) Rosenberg sets the record straight. Read it here.
4 steps to improve your retirement savings this year
Feb. 10, 2014 | The New Year is well underway, so how are your resolutions holding up? Most of us have already given up on one or two, but the Department of Labor's Phyllis Borzi has a recommendation for a resolution that's easy to keep and has major rewards – and now is a great time to make it. Why not resolve to start saving for retirement or save more in your employer's retirement savings plan. Here's how…
Union-made sweet treats for your Valentine
Feb. 12, 2014 | When you're searching for something sweet for that special person for Valentine's Day, buy union-made-in-America treats. Candy products made by the UFCW, UFW, and BCTGM include Hershey Kisses, Cadburys Fruit & Nut Bars, and Ghiradelli Chocolates. More choices here. As with a lot of traditionally union-made products, more are being cross-produced (union-non-union; US-Mexico), so be sure to read labels to ensure that your candy is union-made in the U.S.
Durham School Services drivers and attendants to receive unpaid wages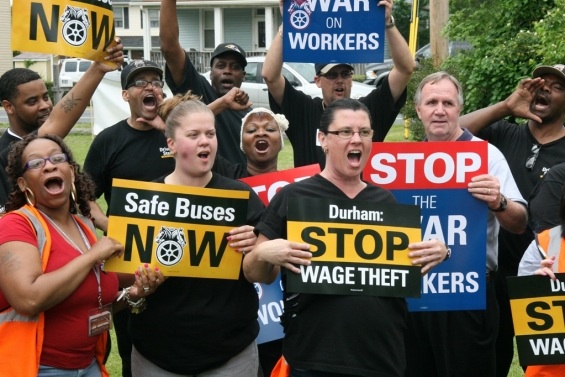 Feb. 21, 2014 | Baltimore school bus drivers and attendants have reached a $1.25 million wage settlement with their employer, Durham School Services, the transportation contractor for Baltimore City Public Schools. The settlement covers damages for 366 class members over unpaid wages dating back to 2010..."Teamsters are proud to stand with these workers and help them recover the wages they worked for and were owed," said Sean Cedenio, principal officer of Teamsters Local 570 in Baltimore. Learn more about the settlement at teamster.org.
Local 570 stewards gather for bi-annual education and training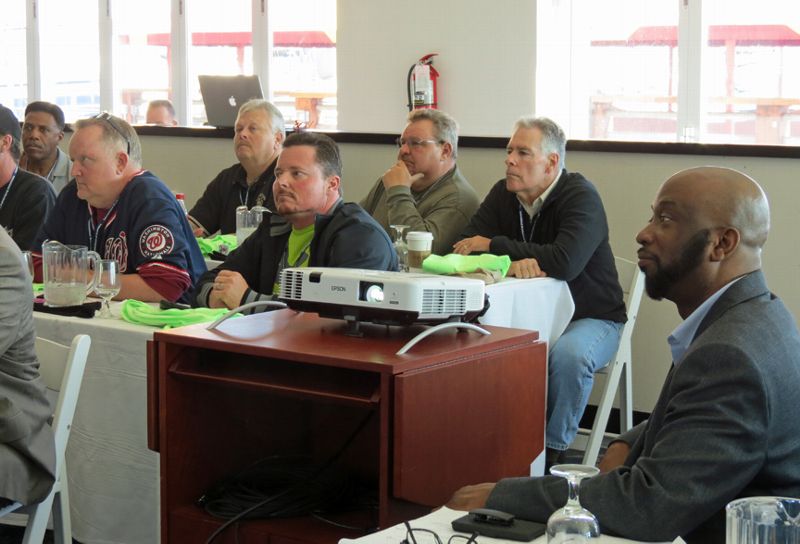 Feb. 25, 2014 | Stewards come together for a three-day educational seminar every two years that is designed to improve their skills in contract enforcement and grievance handling. This year's training focuses on the challenges associated with building membership involvement and promoting solidarity, both vital to keeping Local 570 the strong and successful trade union that it is. Teamster leaders from the U.S. and Canada are also on hand to provide historical perspective on the struggles and accomplishments of the nation's most powerful union, and the escalating challenges facing us in today's war on workers. View more photos here.
TPP threatens the livelihoods of 40,000 Teamster dairy workers
Feb. 28, 2014 | For 26 years, Teamsters Local 463 Jerry Reeves has toiled at Dean Foods' Lehigh Valley on Landsdale, Pa., working in pasteurizing as well as a fill operator. The job has allowed him top provide a solid middle-class life for his family of six. But if the TPP comes to fruition, countries like New Zealand that have a state-run dairy industry would have an unfair advantage over American privately-owned dairies…"The fact of the matter is this is about American families and these trade deals have brutalized the American economy. A trade agreement is not an agreement. It is a gun to the head of the American worker." Read more here and here.