Update on US Foods Streator (IL) Picket Line
Nov. 11, 2011
Attached below is an update on the unfair labor practices strike at the Streator, Illinois U.S. Foods facility that is heading into its third week.
Teamsters maintenance workers were forced to take the action after the company refused to bargain in good faith and after it retaliated against members serving on the bargaining committee.
For more information for the workers' fight for justice, check out usfoodworkers.org and teamsternation.org.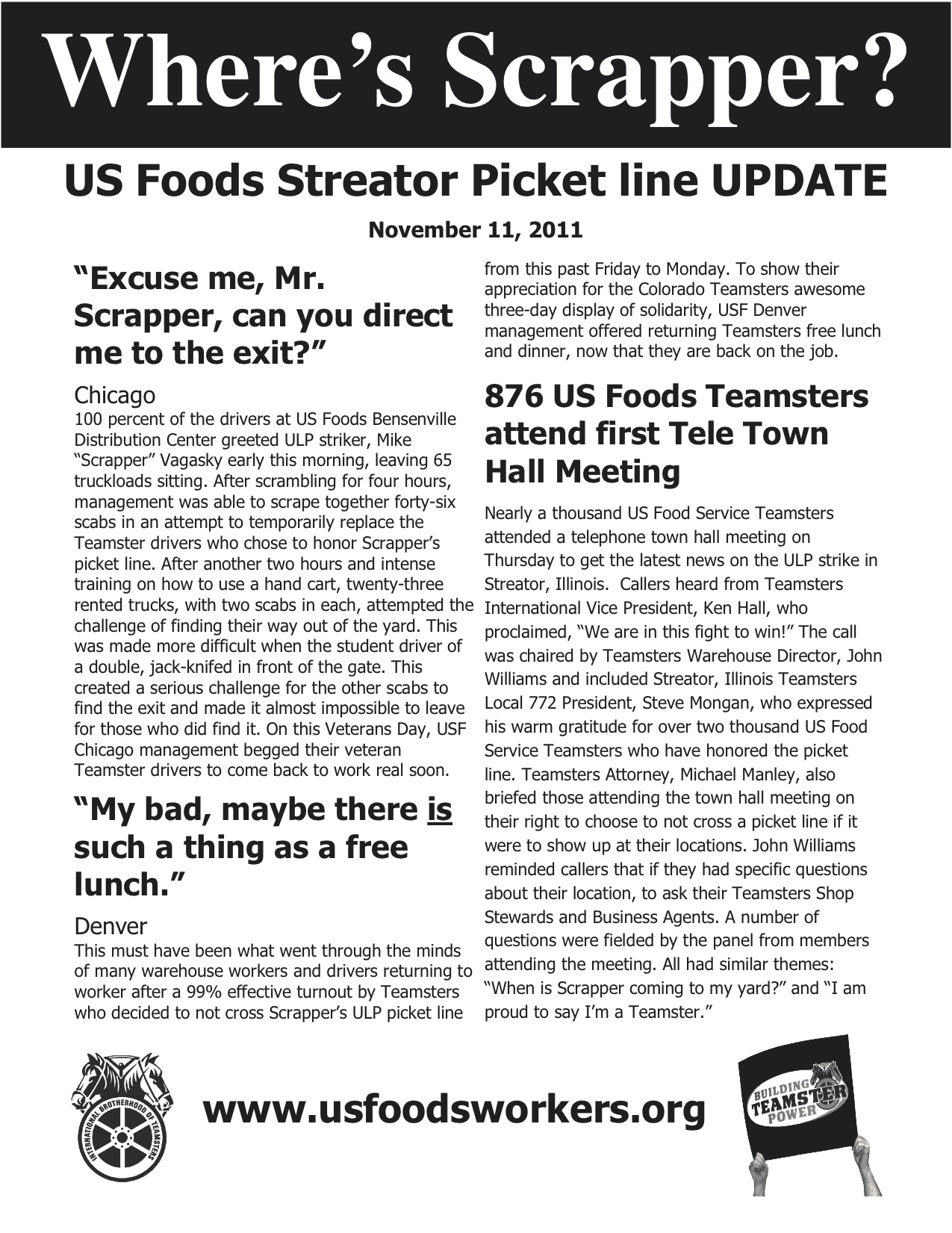 Download:

Streator Nov 11 update[1].pdf