At Training Seminar, New Teamster General President O'Brien Praises Local 570 Stewards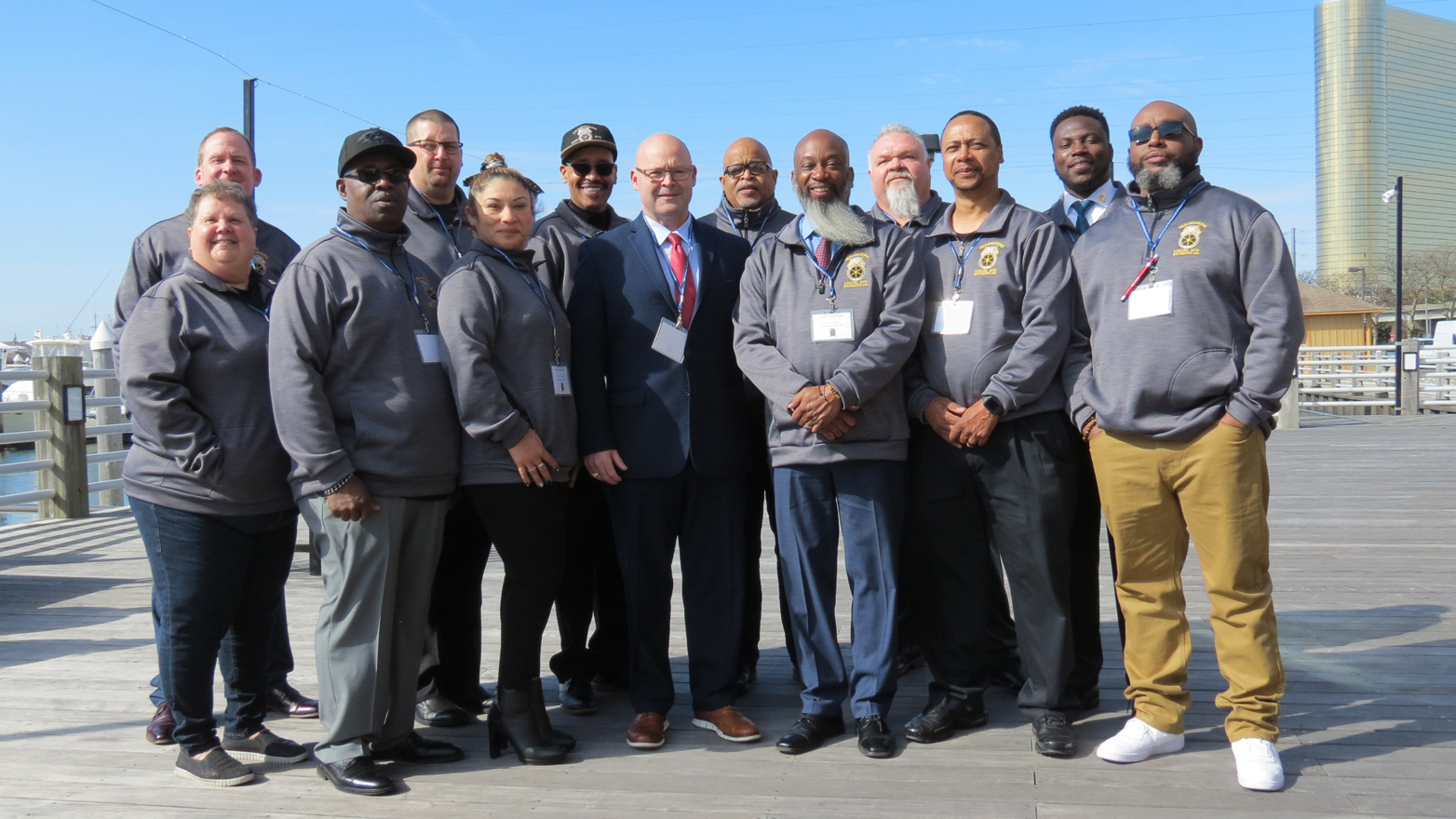 (L-R) Trustee Karen Miller, Business Agent Bill Heil, Trustee Angelo Wilson, President Rich Brown, Business Agent Marisol Young, Vice President Moses Jackson, Teamsters General-President Sean O'Brien, Sergeant at Arms Richard Taylor, Secretary-Treasurer Sean Cedenio, Recording Secretary Joe Fowler, Business Agent Kevin Davison, Business Agent Kevin Garner, and Trustee Larry Kelly.
March 30,2022 | Less than week after being sworn in to the top office of the Teamsters Union, General President Sean O'Brien came to Atlantic City, NJ to introduce himself to our Local executive board and more than fifty Local 570 stewards individually who were in attendance of the bi-annual three-day training seminar. "This is our first event," O'Brien said, addressing the crowd. "We've been on the job seven days and this is the first stop and hopefully it won't be the last stop here. I appreciate you, I appreciate your leadership team, but more importantly, I appreciate the shop stewards; brothers and sisters that are in the trenches every single day taking on the employer, which is a great thing."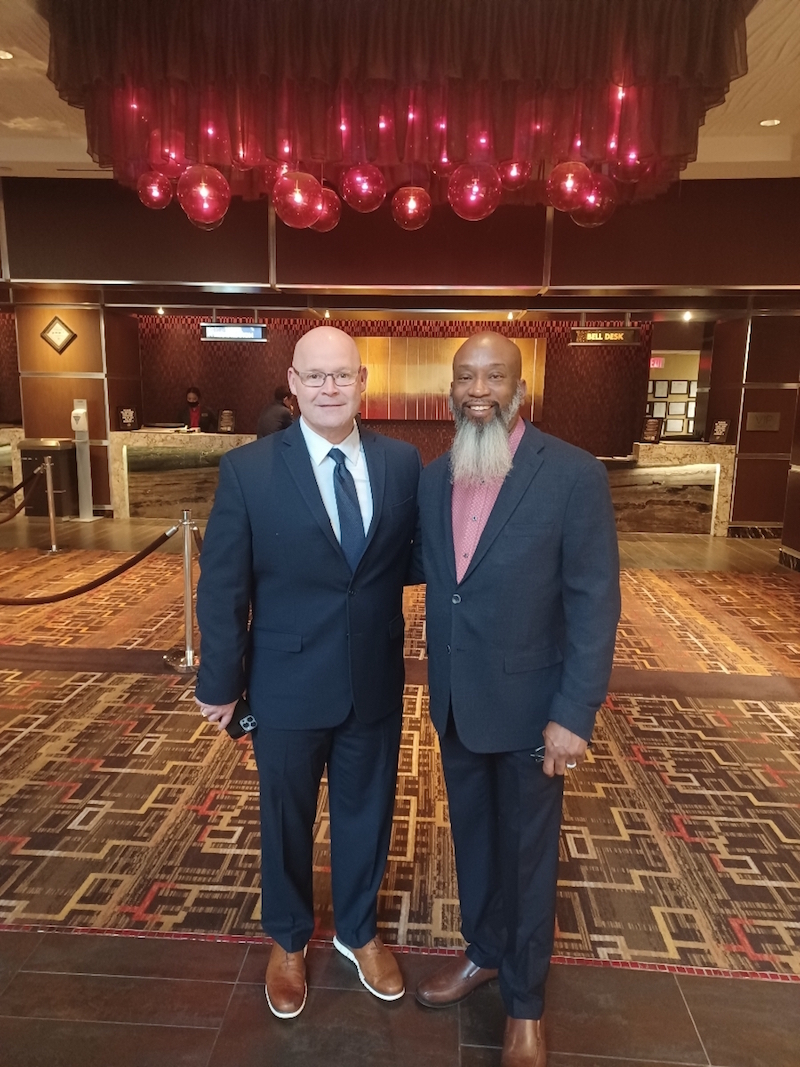 Sponsored by Local 570, shop stewards undergo extensive training every two years. This is the first time since the pandemic lockdown in March of 2020 that shop-floor representatives have been able to come together to learn, share, and bond with their union counterparts at other shops.
A full agenda this week includes the steward's role with members, the employer, and in the grievance and arbitration process; the importance of strong steward-to-member communications; understanding the role of the attorney in arbitration cases; why unions matter today; and wrapping up with useful information on workers' compensation claims and the Local's Health and Welfare Fund.
Stay tuned for additional photos that will be posted in the Photo Gallery in the coming days.
Left, Teamsters General President Sean O'Brien and Teamsters Local 570 Secretary-Treasurer Sean Cedenio