News Items - December 2018
Local members get their pink on for breast cancer awareness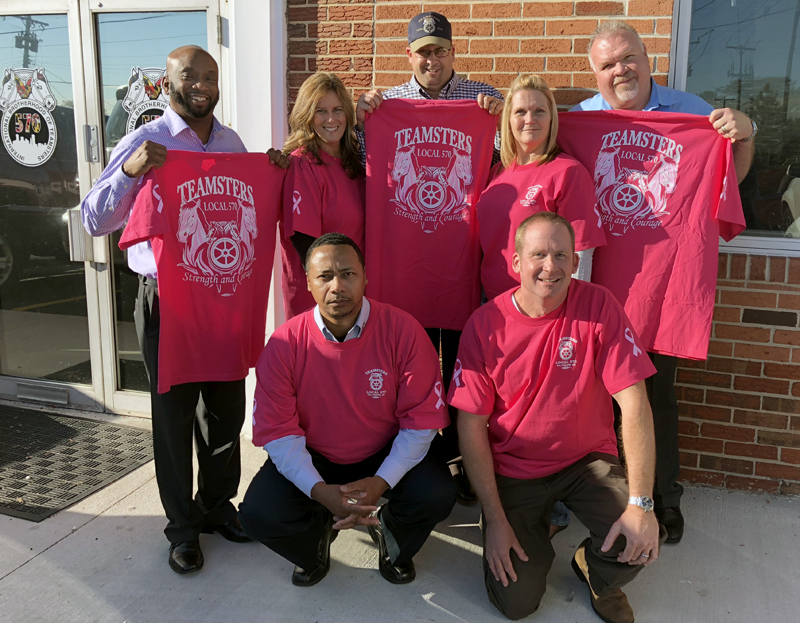 Dec. 3, 2018 | With sales of bright pink T-shirts sporting the union logo and images of the Teamster horses (Lightning and Thunder), Local 570 raised $1,500 in October for breast cancer research during Breast Cancer Awareness Month. One hundred percent of the profits from sales were donated. Many thanks to everyone who supported our campaign to increase awareness and raise funds for breast cancer research. (L-R) Principle Officer Sean Cedenio; Carrie Mitchell, Local Union staff; Business Agent Kevin Davidson, President Rich Brown; Dawn Wagner, Local Union staff; Business Agent Bill Heil; Recording Secretary Joe Fowler.
Applications are being accepted for the James R. Hoffa Memorial Scholarship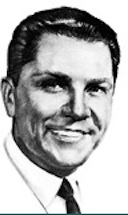 Dec. 10, 2018 | The application process for the James R. Hoffa Memorial Scholarship for the 2019 year is now open. Scholarships ranging from $1,000 to $10,000 are awarded annually to eligible outstanding high school seniors. Applicants must be the son, daughter or grandchild of an active, retired, disabled, deceased or laid-off Teamster member who has or had at least twelve months of consecutive membership in good standing in the Teamsters Union. The submission deadline is March 31, 2019. Applications are available in English or Spanish, and are available online or at the Local office. For more information, click here.
Baltimore Red Cross workers vote to join Local 570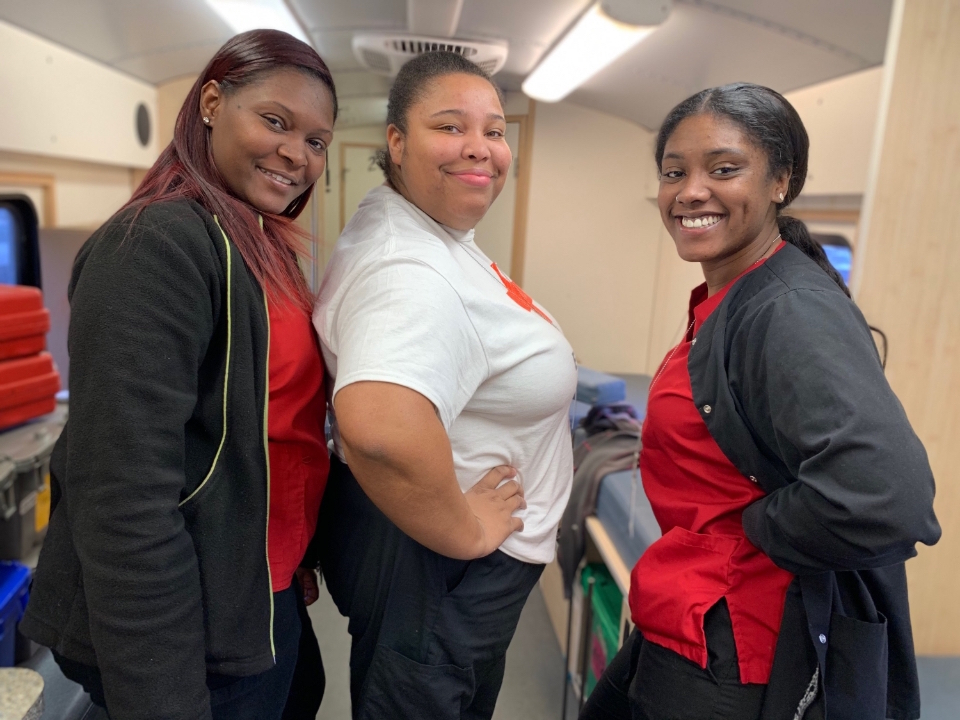 Dec. 13, 2018 | Mobile blood collections staff at the American Red Cross in Baltimore voted 37-0 today to become members of Teamsters Local 570. The group of 46 workers is seeking affordable health insurance and they want their concerns about cross-training to be addressed. The workers also want to get paid for the time spent driving to and from collection sites. "We look forward to addressing all the workers' concerns when we sit down to negotiate a first contract with Red Cross," said Sean Cedenio, Secretary-Treasurer of Local 570 in Baltimore. "These workers play an important role in keeping our community healthy, and they deserve to be treated fairly and with respect." "I'm looking forward to what the future has to bring now that I am a Teamster," said Raeisha Clay, a collections specialist and 10-year Red Cross employee. "We need a contract that puts our rights and protections in writing. This will give us peace of mind and stability." Pictured (L-R): Sade Handy, Ciara Mundell, and Kiera Haney