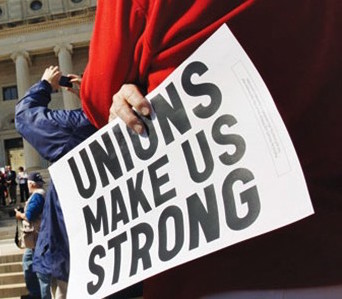 New contracts ratified at Entenmann's/Stroehmann, others
August 3, 2018 | Local 570 successfully negotiated a new collective bargaining agreement that will cover workers employed at Bimbo Bakeries (BBU), formerly Entenmann's and Stroehmann. The parent company merged its bread and cake operations where Local 57o held two separate contracts… Continued
New episode of the Teamster Nation Podcast available
August 23, 2018 | Listen to the latest episode of the Teamster Nation Podcast and learn how the union is organizing workers in the growing cannabis industry in California and across the country. Plus, remembering the Queen of Soul. Listen here.
Hoffa: US-Mexico agreement is first step towards better NA trade
August 28, 2018 | General President Hoffa, responding to the bilateral agreement-in-principle between the U.S. and Mexico to revamp NAFTA, said "The Teamsters Union has long been a leader in demanding real reforms to NAFTA to make it work for workers across all of North America. We have been working closely with the USTR on those demands and we believe that the Administration has taken real steps to deal with our concerns regarding cross-border trucking and highway safety. However, there is still much work to be done…" Teamsters Related: NAFTA negotiations on track but not done. AFL-CIO
Posting will resume on September 4th
August 29, 2018 | Your webmaster will be on a short hiatus through Labor Day. See you back here on Tuesday.