Costco quarterly up 7 percent as warehouse sales grow
June 1, 2018 | Costco Wholesale Corp. said strong sales growth helped its fiscal third-quarter profit grow 7 percent. The company also Thursday said it plans to use some of its savings from recent corporate tax cuts to provide raises to its U.S. employees. Starting June 11, starting wages at Costco will increase a dollar an hour to $14 or $14.50… AP News
UPS Has 260,000 union workers and they've just authorized a strike
June 6, 2018 | United Parcel Service workers authorized their union to call what would be the first strike since 1997, giving negotiators more leverage in talks to replace a labor contract that expires at the end of July. Of the workers from the package unit who voted, 93% favored the authorization and 91% of UPS freight employees agreed to the measure, the International Brotherhood of Teamsters announced on a webcast. The rate of voter participation wasn't provided. A strike authorization is common during negotiations to put pressure on the company, said UPS spokesman Glenn Zaccara. Even with that, the union can't go on strike until after the current contract expires on July 31…Fortune
For Bimbo Bakeries, Teamsters do it best
June 6, 2018 | The benefits of hiring a union driver instead of an independent operator are obvious to Teamsters. Every once in a while, it becomes obvious to large multinational corporations as well. The story of how the Teamsters and Bimbo Bakeries provides a fantastic model for building mutually beneficial relationships for union members, the companies they work at and the customers they serve… Teamsters
Hoffa pledges solidarity with UAW during union's convention
June 13, 2018 | General President Hoffa addressed the 1,100 delegates at the United Auto Workers (UAW) 37th Constitutional Convention in Detroit yesterday. "Their is no greater solidarity than that between the Teamsters and the UAW," he said. "Next year is a pivotal moment for the UAW as you had into negotiations with the Big 3 [automakers]. I am here to tell you that the 1.4 million members of the Teamsters Union will be there to stand shoulder to shoulder with you." More at Teamsters
Opioid epidemic's other battleground: Teamsters vs. McKesson
June 19, 2018 | June 19, 2018 | A Local Union leader's speech at the June 2016 convention about the death of his son from an opioid overdose represented a reckoning for the Teamsters, said General Secretary Ken Hall. Dozens of union members would come forward and speak about their own families' struggles with addiction set in motion by opioids. "They've got family members dying from the flooding of the market of these opioids," Hall said. "It's happening in the Teamster family — that made it an issue." It also put McKesson Corp. in the crosshairs of the 1.4 million-member union, creating a new front in the war on opioids. Instead of fighting the epidemic via the health care system, the courts or legislatures, the Teamsters are taking it to McKesson's annual shareholder meeting and corporate boardroom. And in many ways, the union is winning… Teamsters
UPS strikes deal with Teamsters, averting national strike
June 25, 2018 | United Parcel Service workers and their union have reached a tentative agreement on a five-year contract. If approved, the pact averts what threatened to be the first walkout in decades at the shipping giant. The deal negotiated with the Teamsters covers 250,000 workers -- mostly drivers and package handlers -- and includes pay increases. It also lays the groundwork for Sunday deliveries by UPS. Denis Taylor, co-chairman of the Teamsters' UPS national negotiating committee, in a statement called the agreement "among the very best ever negotiated for UPS members." Union members will vote next month on the contract… More at MoneyWatch
New bargaining update includes a call to action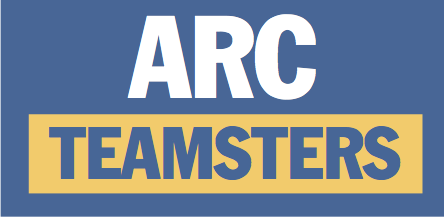 June 28, 2018 | The June 19-21 national bargaining session was the last scheduled national session with Red Cross. The Union Coalition made progress on issues that affect our day-to-day lives, but management remains far from the union on where the money should be invested. This special edition of national bargaining has additional information about what has happened at the national table, and what we can do next to fight for what we deserve. Keep wearing your UNITED! buttons; we'll stay united until we reach an agreement that works for everyone!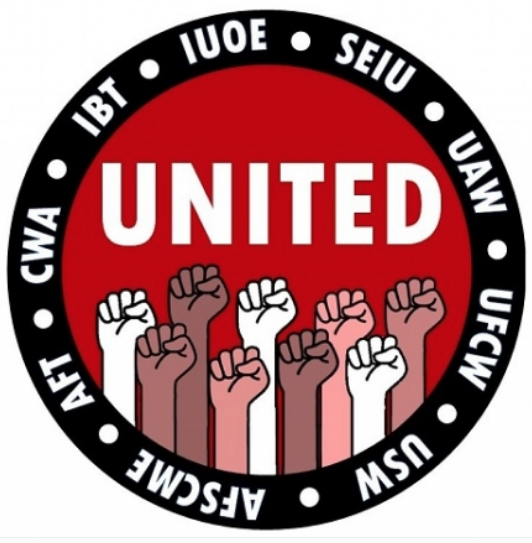 Important survey for American Red Cross members
June 29, 2018 | The National Bargaining Team for the Coalition of Red Cross Unions needs your input for an important survey. Over the past few years, the Coalition of American Red Cross Unions has heard many stories of American Red Cross bargaining unit employees who do not make livable wages. Even as you work long hours to serve the public and fulfill the mission of the Red Cross, it is a struggle for many of you and your families to make ends meet. The Coalition hears you and is fighting hard for you during national negotiations because we know it is not easy. Please take five minutes to complete our survey here. The survey closes on Tuesday, July 3, 2018, so please complete it before then – and encourage your coworkers to do the same!