Hoffa: Janus case is cover for anti-union advocates
Mar. 7, 2018 | Workers in Michigan and across the nation have repeatedly come under attack from corporate interests looking to tamp down on wages so they can pocket higher profits. The latest example? A court case argued in front of the U.S. Supreme Court last week that seeks to gut public sector unions in an effort to reduce their effectiveness in the workplace… Teamsters
Liquor industry is pushing to get self-driving cars on the road
Mar. 16, 2018 | Automakers and tech firms have long been the ones hustling to get self-driving cars onto streets. Now they've been joined by a surprise ally: America's alcohol industry. In recent weeks, two industry groups — one representing wine and liquor wholesalers, the other representing large producers — have thrown their weight behind coalitions lobbying to get autonomous vehicles on the road faster… Los Angeles Times
Hoffa: Pension committee must deliver on retirement promise
Mar. 19, 2018 | Years of hard work by Teamsters, retirees and other unions to reform the faltering multiemployer pension system finally are paying off. Late last month, congressional leaders announced the members of a bipartisan congressional pension committee, tasked with finding a solution to the nation's looming pension crisis by this November, and the panel met for the first time on Wednesday. It's not a moment too soon… As it stands, there are about 200 multi employer plans across the country –including the Teamsters' Central States Pension Fund – that are in danger of falling… The Hill
Brewery reform taps out as Md. House committee rejects bill
Mar. 20, 2018 |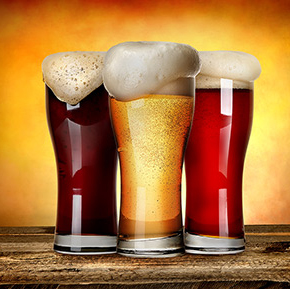 Unhappy with Comptroller Peter Franchot's bold venture into policymaking, a House committee voted 17-4 against the Reform on Tap bill the Democratic comptroller had been pushing for months as the best way to fix what he viewed as flawed beer regulations approved last year by the General Assembly…"This bill would have had devastating consequences for many family-owned small businesses that have been in Maryland for generations," said Best, vice president of the Maryland Beer Wholesalers Association. "We're glad to keep working with brewers to sell more Maryland beer in what's been a historic year for craft beer expansion in the Maryland brewing industry." Baltimore Sun
Hoffa talks tariffs, pension on Fox Business News
Mar. 21, 2018 |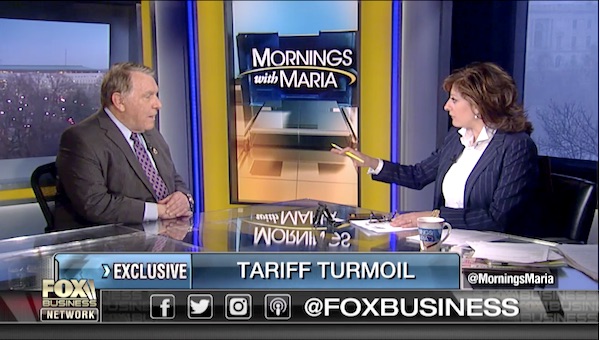 "There's a national emergency right now to protect American jobs," Hoffa told FOX Business' Maria Bartiromo during an interview on Wednesday. "We need steel for national security, we need aluminum. We need to have strong, strong companies here. This is the beginning of something that will save American jobs and protect American security…" Watch the interview here.
Teamster Nation Podcast: Pushing to protect pensions
Mar. 29, 2018 | Listen to the latest episode of the Teamster Nation Podcast! Get the lowdown on a new joint select congressional panel that holds the future of the Teamsters' years-long effort to secure the retirements of hundreds of thousands of its members in its hands, and how retirees and workers can help. Plus, how a critically-acclaimed rock band sprung from Teamster security guard jobs at a New York City museum.