News Items - September 2016
Teamsters call for government intervention in LA ports crisis
Sept. 6, 2016 | The bankruptcy of Hanjin, a major Korean shipper, is causing chaos at the Port of Los Angeles with dozens of ships and a half million cargo containers stranded at sea in the Port of Los Angeles. The livelihoods of many workers, from ship crews to workers who handle the cargo at the dock, are threatened. Members of Congress, the Chair of the Federal Maritime Commission and labor leaders are calling on government action in the cargo delivery crisis... uslabornews.com
Hoffa: Don't let GOP curb new pro-worker rules
Sept. 7, 2016 | …The Teamsters have been out front on these issue, even passing a resolution of support during its 29th International Convention in June. Why? Because the union believes in the fundamental principle that employers who receive federal taxpayers' money should comply with federal labor law. That means rejecting wage theft, safety violations and discrimination on the job… teamster.org
Virginia Teamsters protest state's incentives to help MillerCoors
Sept. 13, 2016 | [Note: Both North Carolina and Virginia are right-to-work states.] The Virginia Economic Development Partnership (VEDP) board was confronted by out-of-work Virginians protesting the commonwealth's decision to provide a $500,000 grant, plus tax breaks and other incentives to MillerCoors in exchange for only 27 new jobs at its Shenandoah Valley brewery. The workers' jobs are being destroyed by MillerCoors as it shuts its Eden brewery in neighboring North Carolina this month. Of the 500 jobs lost in Eden, 122 were held by Virginia workers… craftbrewingbusiness.com
Today is #StopTPP call-in day: Make the call against this job-killing trade deal
Sept. 14, 2016 | We urge all Teamsters to join in this action and flood Congress's phone lines today with calls to every lawmaker asking them to pledge their opposition to the TPP. The TransPacific Partnership is a 12-nation corporate power grab that will ship thousands of jobs overseas, lower wages in the U.S. and undermine laws that protect workers and the environment. Please call your senators and representatives now at 844-394-8431 – tell them to commit to standing firm against the TPP.
Teamster women take over Hollywood...
Sept. 28, 2016 | Hundreds of Teamster women marched through the streets of Hollywood, California on Friday, Sept. 23, in support of University of California (UC) Teamsters [Local 2010], and their fight for better wages. Teamsters attending the union's annual women's conference joined the rally where they called on the UC system to deliver a fair contract… peoplesworld.org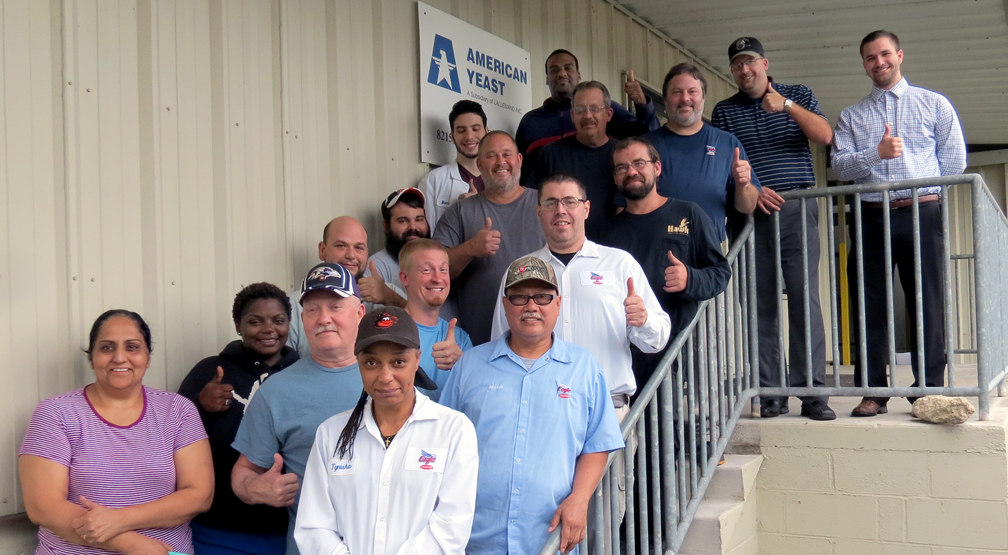 Five-year contract unanimously approved at American Yeast
Sept. 28, 2016 | Lab technicians, mechanics and utility workers employed at the American Yeast production facility in Baltimore, yesterday ratified a five-year contract – the first as members of Local 570*. The new collective bargaining agreement came with the full recommendation of the negotiating committee. It includes an 11% wage increase over term, plus a one-time bonus at the beginning of each contract year. Other highlights include improvements in bereavement leave, grievance and arbitration procedures, and the formula by which vacation leave is calculated. In addition, effective Nov. 1st, members will participate in the Warehouse Employees Local No. 570 Health & Welfare Trust Fund, a move that will also increase members' take-home pay significantly. "This is the best thing we ever did," said shop steward Wayne Winiarski, referring to the ratified contract. More on the American Yeast agreement in the upcoming issue of our Local Union newsletter. * The group was formerly a unit of Teamsters Local Union 311 that in 2015 merged with Teamsters Local 570.