News Items - October 2015
Reminder: First Student National Contract ratification vote
Oct. 1, 2015 | The Teamsters reached a tentative agreement with First Student. The tentative agreement has been unanimously endorsed by the Teamsters First Student National Negotiating Committee (TFSNNC) and contains numerous improvements for First Student Teamsters and their families over the next five years. A summary of the tentative agreement and ratification ballots have been mailed to members and must be returned October 20, 2015 by 10 a.m.
Teamsters and coalition of unions ratify agreement at American Red Cross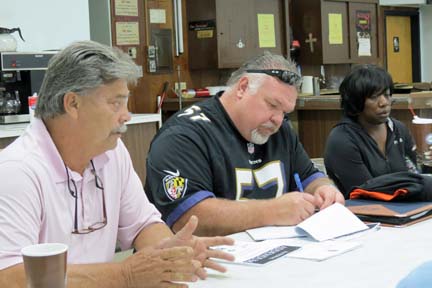 Oct. 1, 2015 | After several months of serious negotiations and a month-long balloting process, the Teamsters, as part of a union coalition, have ratified a new contract for members working at American Red Cross. The agreement will impact more than 1,300 Teamsters at 18 different local unions across the U.S., including Local 570. More... Following the September general membership meeting Local 570 Vice President Neil Dixon, left, and Trustee Joe Fowler, center, review the summary of the tentative agreement with Red Cross members before they mailed their ballots.
Reminder for members, stewards
Oct. 5, 2015 | Every Monday we post new information under the Members Only and Shop Stewards tab in the left column. Today's educational tips offer information about the union's right to strike and the differences between the two types of strikes.
Hoffa says tenuous TPP agreement does not listen to workers' concerns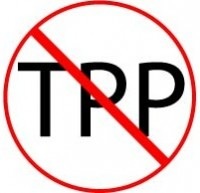 Oct. 5, 2015 | Bum trade deals like NAFTA have killed upwards of 1 million U.S. jobs, many of which moved abroad. And that's the concern with the looming TPP. These big business handouts continue to hollow out the manufacturing base of communities and destroy middle-class jobs in their wake. The Teamsters and many, many others just don't see any value in what TPP brings to this country. First and foremost is the deal won't create any new jobs here. Full statement...
Webcast Oct. 7: Domestic violence as a critical workplace issue
Oct. 5, 2015 | When domestic violence enters the workplace, it can have significant repercussions for the targeted individual and the work environment. Union stewards and fellow coworkers can all be affected by, and have a role to play in, dealing with intimate partner violence as a critical workplace issue. A free one-hour webcast on Wednesday, Oct. 7th, beginning at 12 noon will explore labor's role in addressing domestic violence in the workplace. The webcast is a joint initiative between the ILR School's Scheinman Institute of Conflict Resolution and The Worker Institute at Cornell University. Click here to learn more and register.
Teamster port truck driver to speak at White House summit
Oct. 7, 2015 | Alex Paz, a Local 848 member, will be a panelist at the first-ever "White House Summit on Worker Voice" tomorrow in Washington. As a nonunion port truck driver, Paz was misclassified for years as an independent contractor but fought for, and won, the right to be recognized as an employee. Paz, who is based in Los Angeles, was selected among nominees from around the country to lend his voice to the summit. The event will focus on how workers can make their voices heard in the workplace, and energize a new generation of Americans to come together and recognize the potential power of their voice at work. The summit will be livestreamed starting at 10:30 a.m. EDT here: www.whitehouse.gov/live.
100s of Teamsters to be affected by closure of Safeway distribution centers
Oct. 8, 2015 | The firm operating two Safeway distribution centers in Prince George's County said Wednesday it will move operation to Pennsylvania and Cecil County, leading to cuts at the plant that could affect about 700 full- and part-time employees. More than 700 employees at the plants are unionized. Full story...
Teamsters urge Safeway to keep good jobs at Md. distribution centers
Oct. 15, 2015 | Teamsters are calling for Safeway to keep good jobs in Maryland, after the company unexpectedly issued a notice that it plans to start closing its Upper Marlboro and Landover, Md., grocery distribution facilities 19 days before Christmas, resulting in the layoff of more than 700 workers. The warehouse workers, members of D.C.-based Locals 730 and 639, received a 60-day layoff notice from C&S Wholesale Grocers. Safeway intends to send the bulk of the family-supporting jobs to Pennsylvania. "I believe there are options that have not yet been explored," Hoffa said in a letter to the CEO of Alberstons Companies, Inc., which recently acquired Safeway. "I am asking you to enact a 180-day moratorium on the closure while your staff, Maryland and Prince George's County public officials and Teamster-appointed experts meet to discuss alternatives, with the goal of saving good Maryland jobs." A rally is scheduled for 1 pm Friday in Upper Marlboro. Info here.
Teamsters ratify national agreement with First Student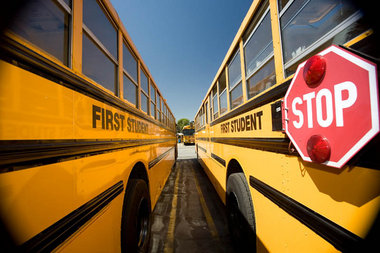 Oct. 21, 2015 | After several months of negotiations and a month-long balloting process, the Teamsters have ratified the second national agreement First Student, Inc. The agreement, ratified by 89 percent of the votes cast, improves working conditions and on-the-job protection for more than 20,000 Teamsters who work at First Student nationwide. "The new provisions to safety could not come at a more apt time. The agreement provides strong language to raise industry standards, providing the highest level of safety for tens of thousands of workers and students nationwide," said Rick Middleton, Co-Chair of the Teamsters First Student National Negotiating Committee. Full statement... Local 570 First Student workers ratified in August their local rider to the national agreement.
Stand with Safeway Teamsters in their drive to keep jobs in Maryland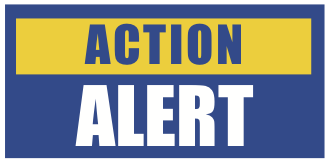 Oct. 28, 2015 | Safeway plans to move up to 900 good union jobs from Prince George's County to a low-wage, non-union grocery warehouse in Pennsylvania. Maryland has been devastated by companies shipping out good jobs. It is painful to see that Safeway plans to join their ranks and put hundreds of Teamsters – members of Local 730 and 629 – out in the cold just days before Christmas. Stand with Safeway Teamsters – sign the petition asking the company to delay its decision and work with elected officials and its employees to try to find a way to keep these jobs in Maryland. Click here to sign.