News Items - November 2014
The ballot box is the great equalizer for workers
Nov. 3, 2014 | American workers are facing significant challenges. Whether it's low pay, a system that favors corporation over citizens, a gender wage gap, the effects of unfair trade or a voting system that hampers the most disadvantaged among us, these problems are real. But will those most affected the most bother to do something about it? The public has heard it before, and they will hear it again from me as well – vote. But are people going to do it? Continue reading General President Hoffa here.
A first contract is in place at Rhee Bros., and other news
Nov. 10, 2014 | On Saturday, Oct. 18th, warehouse workers at Hanover, Md.-based foods distributor Rhee Bros. ratified their first contract since organizing with the Teamsters in December 2013. Members attending the October general membership meeting unanimously returned all Local 570 leaders to office for the January 1, 2015 - December 31, 2017 term. More news here.
Hoffa's message to Teamster active duty military and veterans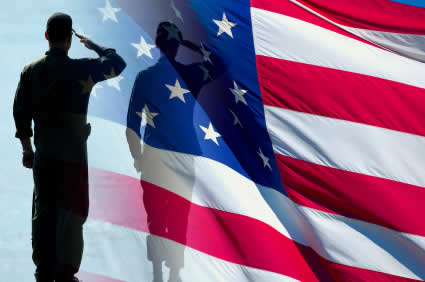 Nov. 11, 2014 | "For more than a century – from World Wars I and II to Korea, Vietnam, the Persian Golf and, most recently, the wars in Iraq and Afghanistan – the Teamsters have proudly welcomed our fighting men and women home and back to work. And on this Veteran's Day, the Teamsters Union wants all of our veterans to know how thankful we are for their service to our nation..." Continue reading here.
Sysco And US Foods Teamsters protest shareholders meeting
Nov. 19, 2014 | Teamsters employed at Sysco and US Foods protested outside Sysco's shareholders meeting today to demand answers to tough questions from the company's Board of Directors about its proposed purchase of US Foods and the impact on thousands of jobs. "Thousands of workers at Sysco and US Foods are concerned about their livelihoods, but all Sysco will say is that employees will become Sysco associates Day One if the merger is approved by the federal government," said Ken Hall, International Brotherhood of Teamsters General Secretary-Treasurer. Continue reading here.
Facebook bus drivers vote to join Teamsters
Nov. 21, 2014 | Contract shuttle drivers who serve Facebook's employees voted 43-28 Wednesday to joint the International Brotherhood of Teamsters, marking a victory in Silicon Valley for one of America's largest unions. Of the 87 shuttle-bus drivers who work for Loop Transportations, 43 voted in favor of representation by Teamsters Local 853…Continue reading here.
This Black Friday, will you stand with striking Walmart workers?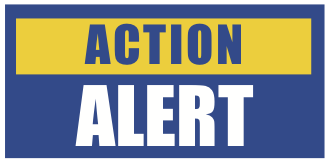 Nov. 26, 2014 | Walmart's owners, the Walton heirs, have more wealth than 42 percent of the United States. Yet Walmart employees aren't able to afford to feed their families. Just recently in Oklahoma, a Walmart store actually put out a food bin to collect canned goods for its hungry employees. Walmart workers deserve better treatment than this. They want a raise, not charity. So this Black Friday, there will be protests at 1,600 stores across the country to show solidarity. It's simple to join their protests: Go to BlackFridayProtests.org to find an action near you. Bring a sign and your cellphone, and take a selfie. Post it on your Facebook page or send it to the Facebook page of the Walmart workers organization, Organization United for Respect at Walmart (Our Walmart).