News Items - September 2014
Learn about the influential people in our Labor history
September 1, 2014 | The workplace rights and protections we enjoy today were won for us by generations of America's working heroes. The brief biographies of some the greatest figures in working America history – César Estrada Chávez, Joe Hill, Mother Jones, Frances Perkins and others – may inspire you to join in and continue the fight for American Labor.
Sign the petition against elections controlled by the 1%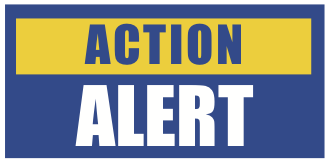 September 4, 2014 | When the Senate returns from a month-long recess next week, they will be voting on a motion to proceed to a resolution (S.J. Res. 19) calling for a constitutional amendment overturning the Citizens United and McCutcheon Supreme Court decisions. Citizens United opened the floodgates for political spending by outside organizations. In the four years since the decision was handed down, spending by outside groups has increased by over 500%. Most of the new outside money, over 70% of it, goes to support anti-worker candidates backed by big corporations and billionaire plutocrats like the Koch brothers. Please sign our petition today calling for the U.S. Senate to vote "yes" on this measure and overturn these anti-democratic rulings that have shifted control of our elections from the will of the people to the wallets of the super-rich.
'Be strong and believe in yourselves'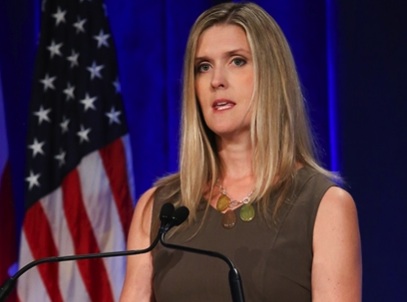 September 8, 2014 | "Employers will continue to shock you with unfair labor practices and it is possible that your employer will do you wrong, but the Teamsters will fight for you. And you will win." Laura Lucafo, a pharmacist and member of Teamsters Local 727 in Chicago, told her story of unfair treatment at last week's 2014 Teamsters Women's Conference. "I was called into the office at my work one day, when I was three months pregnant with my first child, and terminated. I was told my termination was effective immediately. There was no notice or cause given. I was shocked…" Read an excerpt from her story here.
Workers apprehensive about Sysco acquisition of US Foods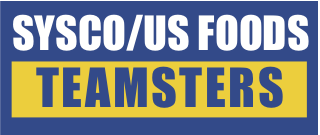 September 10, 2014 | … Food giant Sysco has provided no assurances about what will happen after they finish their acquisition of US Foods however they claim the merger will result in $600 million in savings from what they call "synergies." Full story here.
Tell Sysco CEO to respect his workers NOW!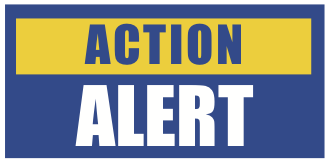 September 12, 2014 | Thousands of Teamsters at foodservice giants Sysco and US Foods are worried about their jobs and their livelihoods. Sysco is attempting to purchase its only national competitor, US Foods. Sysco and US Foods have refused to provide workers with information about how the merger would affect their jobs, especially in markets where consolidation is likely to occur. Teamsters are worried. Please sign this appeal today. Join our campaign to demand that Sysco and US Foods honor their agreements with 11,500 Teamsters and protect the livelihoods of the men and women who make these companies leaders in the industry. Please sign this appeal to Sysco CEO William J. Delaney III in support of the Teamsters at Sysco and US Foods who are demanding answers today.
Teamsters celebrate Truck Driver Appreciation Week - again!
September 15, 2014 | It's that time of year again! Last year, we asked Teamsters to submit photos of themselves and their trucks to the Teamsters Facebook page. The response was overwhelming Hundreds of Teamsters sent in photos, along with their comments. This year, the Union is asking you again to send photos of you and your trucks, either by posting directly to the Teamsters Facebook page or by sending a direct message to the page. Go ahead, do it!
Trade Commission considers challenge to food merger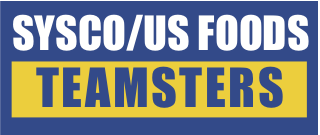 September 25, 2014 | The Federal Trade Commission is considering a possible antitrust lawsuit to block the planned merger of Sysco and US Foods, concerned that combining the nation's two biggest food suppliers to restaurants, schools and other institutions could threaten competition, according to people familiar with the matter…The commission hasn't yet decided whether to challenge the deal but a decision could come within weeks, these people said. Full story here.
Burning landfill near a nuclear dump? Sign this petition to Bill Gates!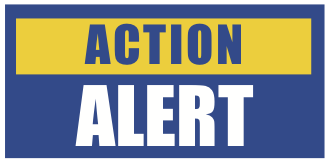 September 26, 2014 | Microsoft co-founder Bill Gates is the dominant shareholder of Republic Services, which owns the burning landfill. He has the power to convince Republic Services to evacuate families living next to the burning landfill. State health investigators found a high rate of brain and nervous system cancers among the children in the area near the landfill. The Teamsters represent about 9,000 of Republic's workers and despite a contentious relationship with the company, has joined the call for buyouts and removal of the waste. Bill Gates can help protect families living in the nearby community. Please sign the petition here.