News Items - January 2014
This week's member and steward tip posted today
Jan. 2, 2014 | Your website administrator was off during the holidays, so postings commenced today. Be sure to check back for a new helpful tip every Monday.
Teamsters urged to boycott Yuengling beer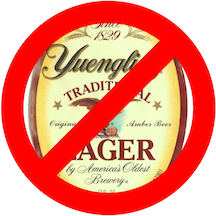 Jan. 6, 2014 | The IBT General Executive Board recently voted to support a Teamsters Union boycott of Yuengling beer over the owner's push for anti-union laws. The owner of D.G. Yuengling & Sons, Inc., based in Pottsville, Pa., publicly stated that Pennsylvania should become a "right-to-work" for less state. Click here for Yuengling beer products to boycott, and substitutes that Teamster members either produce or deliver.
Tell Congress to renew unemployment insurance now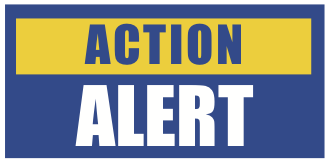 Jan. 7, 2014 | More than 1.3 million unemployed Americans were cut off December 28, 2013, from the federal Emergency Unemployment Compensation (EUC) program, a vital lifeline of support needed for them and their families to survive while they continue to look for work in our lagging economy. An additional 72,000 jobseekers will lose their benefits each week until the program is restored. Congress should restore this vital lifeline to those who will slip into deeper poverty without these benefits. A bipartisan 3-month reauthorization of unemployment benefits is the first order of business for the Senate this week. It's the right thing for our economy, as consumer spending will drop and more jobs will be lost as a result if the benefits aren't renewed. Please call your members of Congress today at 877-267-2485 and tell them the renew unemployment insurance now.
Massive trade bill filed in Congress; you can help stop it
Jan. 10, 2014 | Legislation was filed yesterday to make it easier to pass job-killing trade deals like NAFTA…Here's what you can do: Click on this link and send an email to your representatives in Congress. Do it now. We cannot allow Congress to give a rubber stamp to the TPP and other bad trade deals by allowing Fast Track to pass. (Read the full post at teamsternation.org.)
Teamsters honor legacy, celebrate contributions of Martin Luther King, Jr.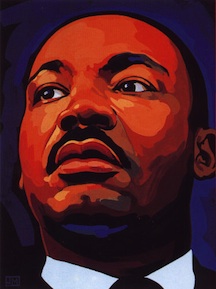 Jan. 20, 2014 | Teamsters across the country are honoring the legacy of civil rights and labor leader Martin Luther King, Jr. today. King devoted his life to securing rights for minorities and eliminating segregation in society. He believed that the path to economic freedom and social justice were one and the same and strongly supported the labor movement…Under the leadership of General President James R. Hoffa, the Teamsters donated more than $25,000 to King in 1961 and sent supplies to marchers and other civil rights workers camped out in Selma and Montgomery, Alabama, and other locations along the Freedom Ride routes. King was supporting union sanitation workers in Memphis on the day he was assassinated. Learn more at teamster.org.
Union growth should serve as signal to elected officials
Jan. 27, 2014 | The union movement is growing. In the last year, thousands of workers took to the streets to protest low pay and their lack of ability to organize. They have stood up to the nation's largest retailers saying they demand respect in the workplace. And new U.S. Labor Department numbers released Friday back that up. Continue reading at teamster.org.
Applications are available for The James R. Hoffa 2014-2015 Scholarship
Jan. 28, 2014 | The Union offers scholarships through the James R. Hoffa Memorial Scholarship Fund for high school seniors. The Fund is established solely to provide scholarships to the child or financially dependent grandchild of a member of the Teamsters. The application deadline is March 31, 2014. Click here to download the application and academic record form. Additional information here.
Teamsters to take part in tomorrow's Day of Action against Fast Track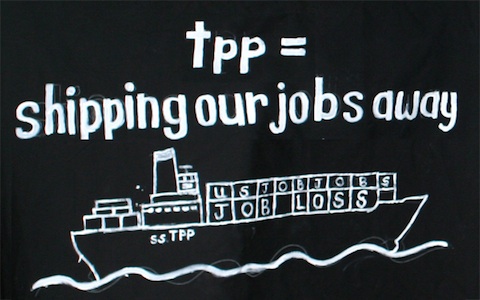 Jan. 30, 2014 | Tomorrow, Jan. 31st, people across North American will be taking part in an Inter-Continental Day of Action against Fast Track and the Trans-Pacific Partnership (TPP). The TPP is another bad trade deal that could become the law of the land without any debate or amendments if Fast Track legislation is allowed to pass. We can't let that happen! Please be sure to call your Representative and Senators tomorrow at 1-888-979-9806 and tell them to vote NO on Fast Track. And if you're able to, please join one of the many events that are being planned nationwide for tomorrow. A listing can be found here. For more information, go to Fast Track is the Wrong Track for Teamsters.