Social Security National Day of Action in Baltimore tomorrow
July 1, 2013 | Join the Maryland and DC Alliance for Retired Americans on July 2 from 12 noon to 1 p.m. at the Woodlawn Social Security Office, 6401 Security Blvd., Baltimore, MD. as they join hands to for a "human chain against the chained CPR." This National Day of Action — only one of dozens in cities across the nation — will showcase the broad base of support of Americans who support protecting and enhancing retirement security, not dismantling Social Security inch by inch. The chained CPI is a cold, calculated benefit cut to all current and future retirees. For information and directions, click here. News you can use: The CPI, explained.
Obamacare Will 'Destroy The Very Health and Wellbeing' of Workers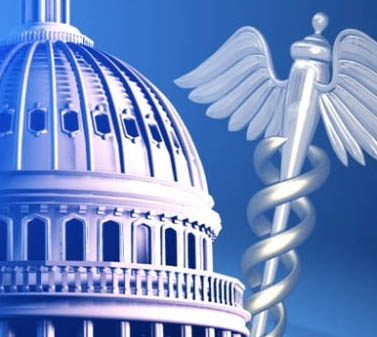 July 15, 2013 | The Wall Street Journal - The roll out of President Obama's health care reform package was always going to be tricky, with vehement opposition from his political opponents and pushback from employers large and small. But after announcing last week that penalties for companies failing to comply with the law will be delayed by a year, the Affordable Care Act has a new, high profile set of dissenters: Unions. The leaders of three major U.S. unions, including the highly influential Teamsters, have sent a scathing open letter to Democratic leaders in Congress, warning that unless changes are made, President Obama's health care reform plan will "destroy the foundation of the 40 hour work week that is the backbone of the American middle class." If that's not bad enough, the Affordable Care Act, if not modified, will "destroy the very health and wellbeing of our members along with millions of other hardworking Americans," the letter says. Full letter here.