Steward Profile: Renald Duverneau
Editor's note: As the key point of contact between you and union leaders, local stewards work daily to represent you and your best interests. Here they'll tell you a bit about themselves, and what motivates them to take on the important role of shop steward. Check back with us periodically as we introduce you to another Local 570 shop steward.
Renald Duverneau likes to fix problems, loves the occasional 'thank you'
First Transit driver and shop steward Renald Duverneau doesn't like the spotlight, yet he willingly steps into it again and again, because he believes that being a steward is never about him — it is all about his co-workers.
Renald's quiet, deliberate manner belies the passion and commitment he feels about his work as a steward. "When my co-workers cried out for my help, I answered their call. There's something in me that wants to help someone who can't help themselves. I cannot stand by or look away if I can help."
Renald, currently serving a second term as a Local 570 steward, has been employed at First Transit since June, 2007.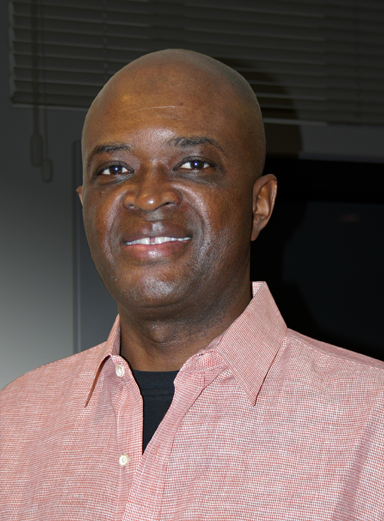 Born in Haiti, Renald came to the United States in 1981 to live with extended family, first taking a job as a cashier in a family-owned garage in New York City and then in 1987, he moved to Maryland where a cousin got him a non-union warehouse job at a Marriott Distribution Center.
"My cousin bragged about what a great place Marriott was to work but after a while I saw it differently because during the 1990s while President Clinton's policies had created a booming economy, we were closing up on eight years without a raise."
Local 570 had tried to organize the warehouse once before but the workers received lavish promises of raises from the company, dooming the campaign.
"Everything I heard from the employer about the union was negative. But the company's tactics opened my eyes. If the union was such a bad thing, why would the company work so hard to defeat it? Once the election was over, it really was over because the company failed to deliver on its promises."
Unwilling to give up his determination to bring fairness and respect to his workplace, Renald began a second organizing campaign almost immediately. "People were crying out for raises. The night shift got some raises, but the day shift was denied. People with the most seniority worked the day shift. How was that fair? So I got myself moved to nights which gave me the opportunity I needed to talk to everyone about the Teamsters and get cards signed."
The next union election was "a blowout." More than 300 warehouse workers voted to join Local 570, but shortly after a 5-year contract was ratified Marriott shut down every one of its warehouses across the country.
Renald had had enough of warehousing. He got his CDL (commercial drivers license) and sought out employment as a driver in a union shop. He came to First Transit via its predecessor companies: Yellow Transportation, CONNEX and Veolia.
When asked what he found most rewarding about his work as a steward, Renald laughed, saying, "If I can solve a problem without filing a grievance? That makes me happy."
"People ask me why I do this shop steward work. You don't get paid, they say. But it's not about money. It's about what you can do to help others. I have a daughter. I'd like to think someone would help her."
As rewarding as the union work is, some things do keep him awake at night. Like when he learns a union member has been critical about the union to management. "If we have a problem with our union, we should resolve it among ourselves."
Renald worries about his members who have troubled work histories. He worries about how to help them improve and stay employed. He worries that he'll get a call from someone in trouble and after investigating the complaint, realizes he won't win a grievance. Then he worries about how he'll find a way to win the grievance anyway.
"My responsibility as a steward is to learn everything I can because a steward should never let management define the contract."
Renald feels strongly that union members must be involved in the political process and vote in every election, including local elections. "We can't expect to move our union forward without raising our voices. Together we stand, divided we will fail."
He hopes younger members will learn about the union and its history. In doing so, they will better understand why they pay dues to the union and how that money works for them. "Read your contract. Look at the protections it gives you. That's where your money goes. Then try to imagine working without it."
Renald draws inspiration from a quote by author David J. Schwartz: "Where success is concerned, people are not measured in inches or pounds or college degrees or family background; they are measured by the size of their thinking."
Renald resides in Elkridge, Md., with his wife and 2 children.