Hoffa on Obama's immigration reform proposal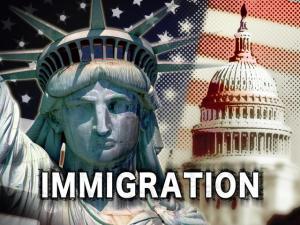 Jan. 30, 2013 | Yesterday President Obama announced his proposal for immigration reform and challenged Congress to act quickly. Teamsters President Jim Hoffa said the the President's plan offers a straightforward approach to a problem that can no longer be ignored. "The President's plan offers a more complete approach to addressing challenges that are at the root of the problem…For the first time, we have a proposal that will hold all parties accountable – undocumented workers, unscrupulous employers and the federal government…" Please read President Hoffa's full statement here.
Call to action! Preserve Social Security, Medicare and education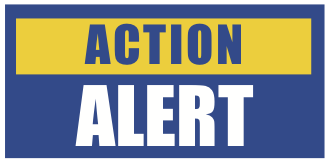 Jan. 27, 2013 | Teamsters everywhere are needed to step up in this IBT Call to Action: Extremist lawmakers on Capitol Hill are calling for cuts to Social Security, Medicare, and education as ways to reduce the national deficit…Reducing the deficit on the backs of the middle class is just plan wrong. On January 30th, events will be held across the country to send Congress a clear message: No cuts to Social Security, Medicare, and education. Instead of cutting vital programs, Congress needs to make sure that big corporations and the wealthiest Americans pay their fair share. Find an event in your area here. If you can't join a direct action, you can send a loud message to Congress by joining our Thunderclap.
NLRB chairman's statement on court's recess appointment ruling
Jan. 25, 2013 | Today, the U.S. Court of Appeals for the DC Circuit issued a decision finding that the Jan. 4, 2012 recess appointments of three members to the National Labor Relations Board were invalid. In response, Chairman Mark Gaston Pearce issued the following statement:
"The Board respectfully disagrees with today's decision and believes that the President's position in the matter will ultimately be upheld. It should be noted that this order applies to only one specific case, Noel Canning, and that similar questions have been been raised in more than a dozen cases pending in other courts of appeals.

In the meantime, the Board has important work to do. The parties who come to us seek and expect careful consideration and resolution of their cases, and for that reason, we will continue to perform our statutory duties and issue decisions."
United Cerebral Palsy aides attend first contract proposal meeting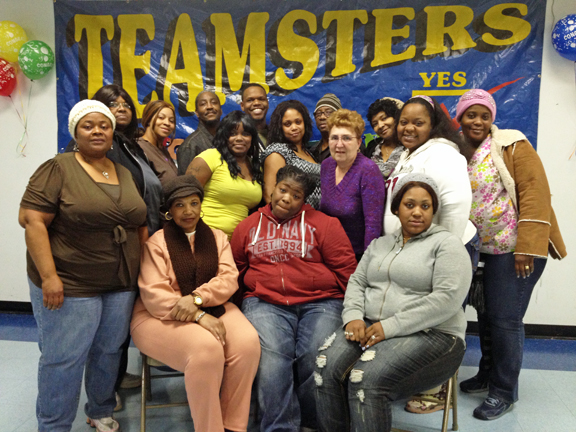 Jan. 25, 2013 | Recently-organized and empowered United Cerebral Palsy (UCP) aide workers met with Local 570 leaders January 15 to hammer out proposals for their first contract, an agreement they want to reflect the goals that motivated them to get organized: respect, dignity and a voice on the job. Members were actively engaged in a thoughtful discussion about important issues such as scheduling, paid time off, just cause, safety protection and seniority rights. Negotiations began January 23, 2013 and will continue February 6, 2013. Stay tuned for more Local updates in the up-coming issue of The 570 Express.
Fix the filibuster, fix the Senate
Jan. 17, 2013 | The U.S. Senate is where good bills go to die. The chart below is telling, isn't it?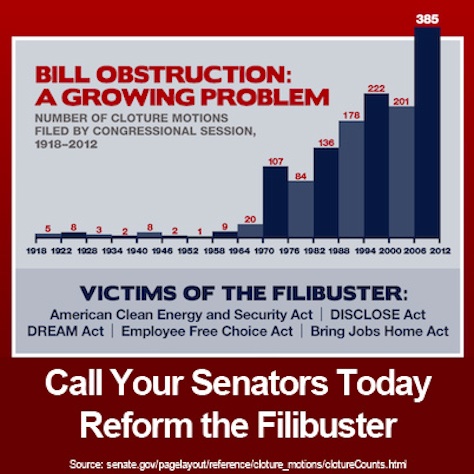 "The supermajority required just to begin debate–60 of the 100 Senators–creates gridlock and ignores the fundamental American principle of majority rule." ~ CommonCause.org
Next week, the Senate may be taking up Resolution 4, a bill to reform the filibuster process and make it more transparent. If enacted, this reform would mean Senators would actually have to speak and debate publicly on the floor of the U.S. Senate in order to keep a filibuster going, just like Jimmy Stewart did in Mr. Smith Goes to Washington. As it stands now, a Senator can simply send an email to continue a filibuster.
We need more accountability of our elected officials, and if they wish to block legislation, they should be required to put real time and energy into it.
Here's what we need you to do: Call your Senators TODAY and ask that they fix the Senate by fixing the filibuster! Tell them to vote FOR Senate Resolution 4.
You can reach your Senators by calling the U.S. Capitol switchboard at 202-224-3121.
Reduce your debt and get your budget in shape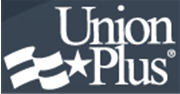 Jan. 14, 2013 | Managing your money and credit doesn't have to be risky business. But conquering debt may be more challenging than ever in today's economy. The good news: union members have access to expert tools and resources to help them cut debt and improve their financial health. The advice is designed and discounted especially for union members. Services include free budgetary analysis, personal budgeting tools and savings tips, and experienced credit counselors available 24/7. Click here for helpful information from Union Plus.