Bakery Negotiations Enter Third Month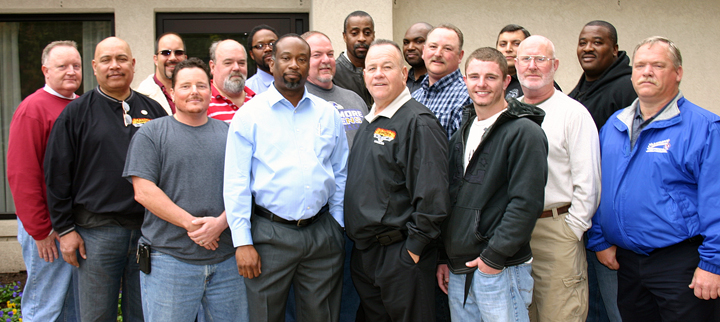 Jan. 11, 2011 | Negotiations continue with Bimbo Bakeries, parent company of Entenmann's Bakery and Stroehmann's Bakery, employers of 160 route sales reps, mechanics, and warehouse and shipping workers represented by Teamsters Local 570.
A recent mutually-agreed upon contract extension allows employees to continue to work under the same terms and conditions of the expired contract while the parties continue to hammer out a new agreement.
Bimbo Bakeries USA, part of the Mexico-based Grupo Bimbo (pronounced beem-bow), entered the U.S. market in 1996, and with its 2009 acquisition of Stroehmann's and Entenmann's, among others, became the largest bakery company in the United States.
Bimbo's acquistion of the bakery division of Sara Lee Corporation in 2010 is currently under regulatory review.
"Even in this difficult economy, the bakeries are trying to do what they can to increase production in the Elkridge facility, a move we view as a positive development for our members," explained Principal Officer Sean Cedenio. "There are some quirks that need to be worked out, and negotiations are a bit more complicated due to the issues related to the company's purchase of Sara Lee."
We'll keep you posted.
Pictured above before a November 4 bargaining session are L-R (front row) Tom Joicy III, Secretary-Treasurer Sean Cedenio, President Ray Valentine, and Tom Joicy IV; (center row) Richard Burrell, Eric Knickerbocker, Charles Bailey, Steve McGronan, Mike Forstner, Leonard Herd; (back row ) Rick Young, Tim Grochowski, Myron Love, Bryan Holley, Randall Howard, Jeff George, Rodney Snider.