Talks Continue at Cloverland Dairy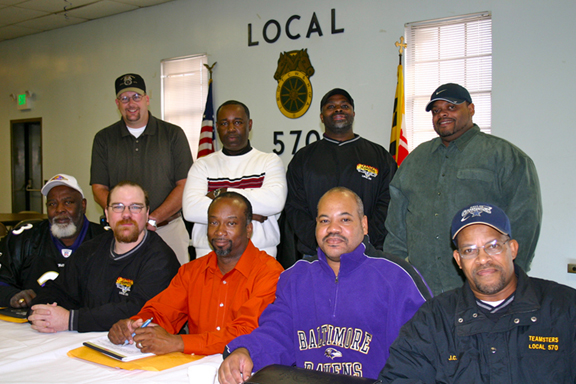 NOV. 14, 2011 | Bargaining committees for the Union and the dairy company held their first negotiations session October 26, 2011. The current contract expires Nov. 30, 2011. Local 570 represents the company's mechanics, production and distribution employees. Committee members pictured at right are (front row L-R): Rayfield Ghee, Matt Sefa, Secretary-Treasurer Sean Cedenio, Eric Thrower and JC Downs. (Back row L-R): Vice President Richard Brown, Trustee Angelo Wilson, Vaughn Forrest, and Carnell Richards.
Update: A contract extension is in place while the parties work to hammer out an agreement.