New edition of Teamsters podcast available
July 16, 2020 | Listen to the latest edition of the Teamsters Podcast and hear how a former attorney for the union is now running for the U.S. Senate. Plus, an update on critical federal legislation to keep workers safe and economically secure, and two Local 743 health care workers share what it's like to on the frontlines of the coronavirus.
Tentative National Master First Student Agreement endorsed by Local Unions


July 16, 2020 | Teamster leaders from local unions that represent First Student workers voted overwhelmingly to endorse the tentative National Master First Student Agreement, paving the way for members to vote on the agreement in the near future. Ballots will be mailed to members on or about July 28 and are scheduled to be counted on or about August 18. A summary of the agreement is here. View the First Student National Master Agreement Update in English; in Spanish.
Hoffa on passing of Congressman John Lewis
July 20, 2020 | "Last night, our country lost a lion of the civil rights movement and a national force for good. As Teamsters, we are devastated to learn of the passing of Congressman John Lewis. "John Lewis dedicated his life to causes that were bigger than himself. For more than 60 years, his courageous leadership gave hope to the entire nation, reminding us all to be better. "More than anything, John Lewis was a fighter… Continue reading here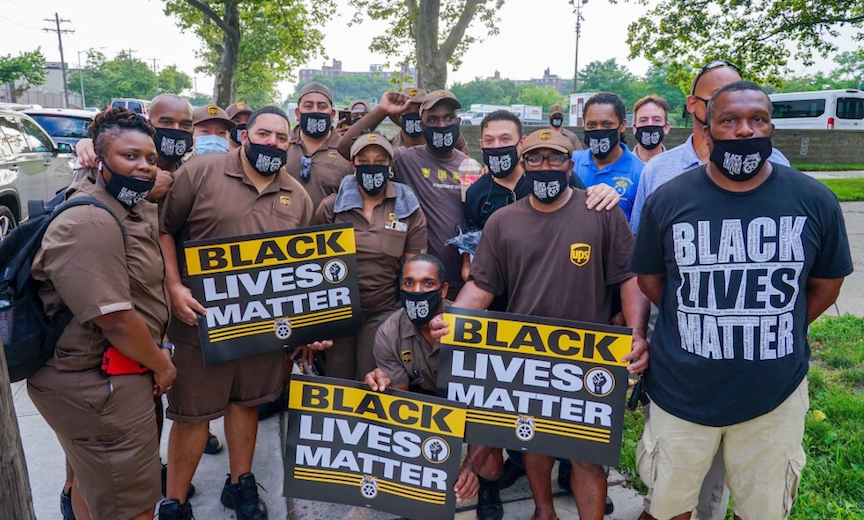 Teamsters across the country strike for Black lives
July 21, 2020 | Workers with the International Brotherhood of Teamsters joined other major national labor organizations, leading racial and social justice groups, and activists in the national Strike for Black Lives. Hundreds of Teamsters across the U.S., joined by thousands more who walked off of their jobs for eight minutes and 46 seconds in honor of George Floyd, Breonna Taylor, and so many other Black people who are victims of police violence. "The International Brotherhood of Teamsters was founded on the principle of winning justice for all workers, and that cannot happen unless we dismantle racism and racist systems that continue to hold Black workers back," said Marcus King, Director of the Human Rights and Diversity Commission at the International Brotherhood of Teamsters. Read the full press release here. Related: Workers in 25 cities held a short strike to protest systemic racism in society and the economy