In honor of May Day, Teamster ally gives away labor music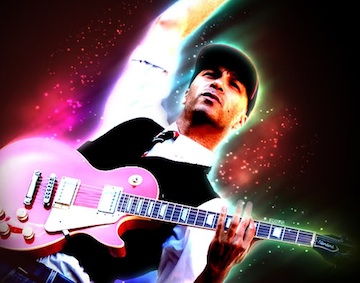 May 1, 2014 | In celebration of May Day, activist and musician Tom Morello is offering his "Union Town" EP for free download today only. "…this record is dedicated to working people of every nationality, age, color, and religion who have the courage to stand up for justice and dignity in the workplace, and beyond. Enjoy the tunes and fight the power!" said Morello. Morello has worked with Teamsters in the past. More at teamster.org.
Teamsters mobilize at 2014 Unity Conference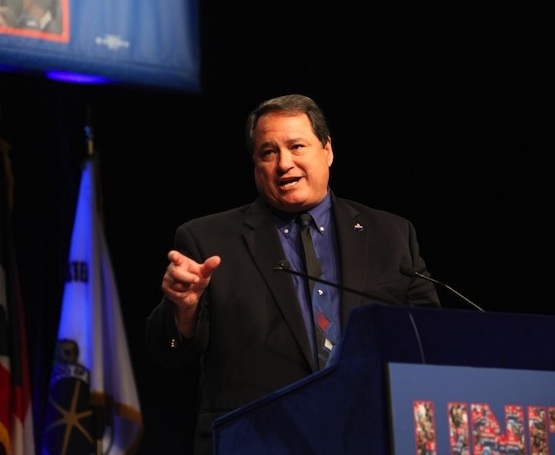 May 6, 2014 | The 2014 Teamsters Unity Conference convened Sunday, May 4, in Las Vegas and will run through Wednesday, May 7. The Teamsters'' annual conference conducts dozens of educational workshops and division meetings for more than 1,400 Teamsters. In the news: The Union has major organizing campaigns underway in a number of key industries - school bus drivers, port truck drivers, parking workers, and taxi cab drivers; it has had success in fighting against misclassification of workers in New York and Los Angeles; it recently won a victory that saved carhaul jobs; and it is now fighting to protect existing jobs and organize new workers after the Sysco/US Foods merger is projected to be complete later this year. Check in at teamster.org for conference updates and photos. Pictured: Steve Vairma, International Vice President-Western, and Warehouse Division Director.
Teamsters fight to improve treatment of Durham bus workers
May 12, 2014 | Teamsters have been fighting for National Express to improved its treatment of workers in North America. General President Jim Hoffa will meet with Unite the union General-Secretary Len McCluskey, and together they will call for improved company oversight by the National Express Board of Directors at its annual meeting in Birmingham, England, on May 14. Continue reading at teamster.org.
Super-sized, Global Fast Food Worker Strike Tomorrow
May 14, 2014 | Fast food workers will strike in 150 cities and 30 cities overseas, escalating the movement for fair wages and the right to organize that now encompasses port truck drivers, warehouse workers, processing workers, Walmart associates and government contractors…Decades of union-busting in this country lowered wages to the point where half the workers in America earn wages at or near the poverty level. Now tens of thousands of workers at a time are taking to the street to demand a fair day's wage for a day's work. Full story at teamsternation.com.
Teamsters, U.K. unions: National Express, end war on U.S. workers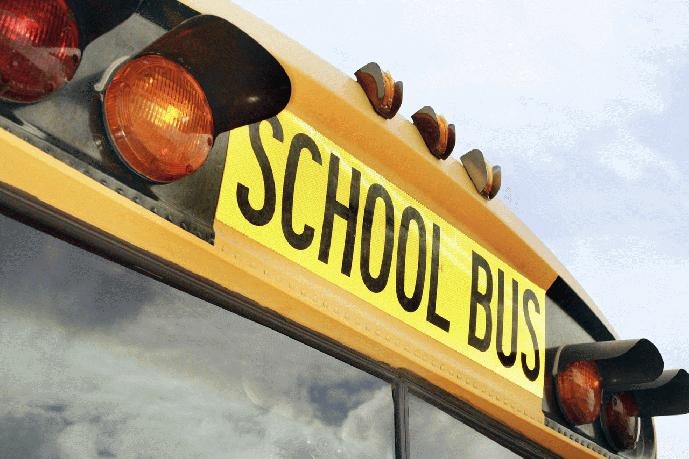 May 19, 2014 | The Teamsters last week took their battle for bus driver labor rights to National Express Group's shareholders meeting in England, where the union was part of a larger labor delegation. General President Hoffa led a delegation including American school bus workers to urge the National Express [operator of Durham School Services] board to improve oversight of management on labor rights issues. Full story at laborradio.org.
Driver's physical must now be performed by Certified Medical Examiner
May 22, 2014 | The Federal Motor Carrier and Safety Administration is reminding the trucking industry [May 21] marks the start of new regulations requiring all U.S. DOT physicals must be performed by a qualified health professional listed on the National Registry of Certified Medical Examiners…Current medical certificates held by commercial driver's license holders will continue to be valid until the expiration date that is shown on the card. Only then will the driver need to seek a certified medical examiner to perform their new examination. Full story here. Questions? Contact your business agent.
Teamsters: Time to start the war for workers at the ballot box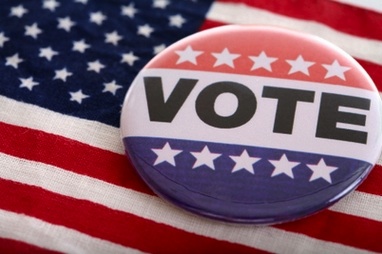 May 26, 2014 | A new election season is quickly approaching and the Teamsters, like Americans as a whole, have much to ponder. While there has been some economic improvement since 2012, workers trying to cover their families' day-to-day expenses are still facing an uphill climb…It's OK to be angry at Washington. A sizable contingent of anti-worker lawmakers has done much to deserve our ire. But what working people can't afford is to make bad choices at the ballot box. Americans can't just throw up their hands and give up. Corporate America isn't, and they will continue to donate mountains of money to lawmakers and candidates alike trying to influence them. Read more at teamster.org.